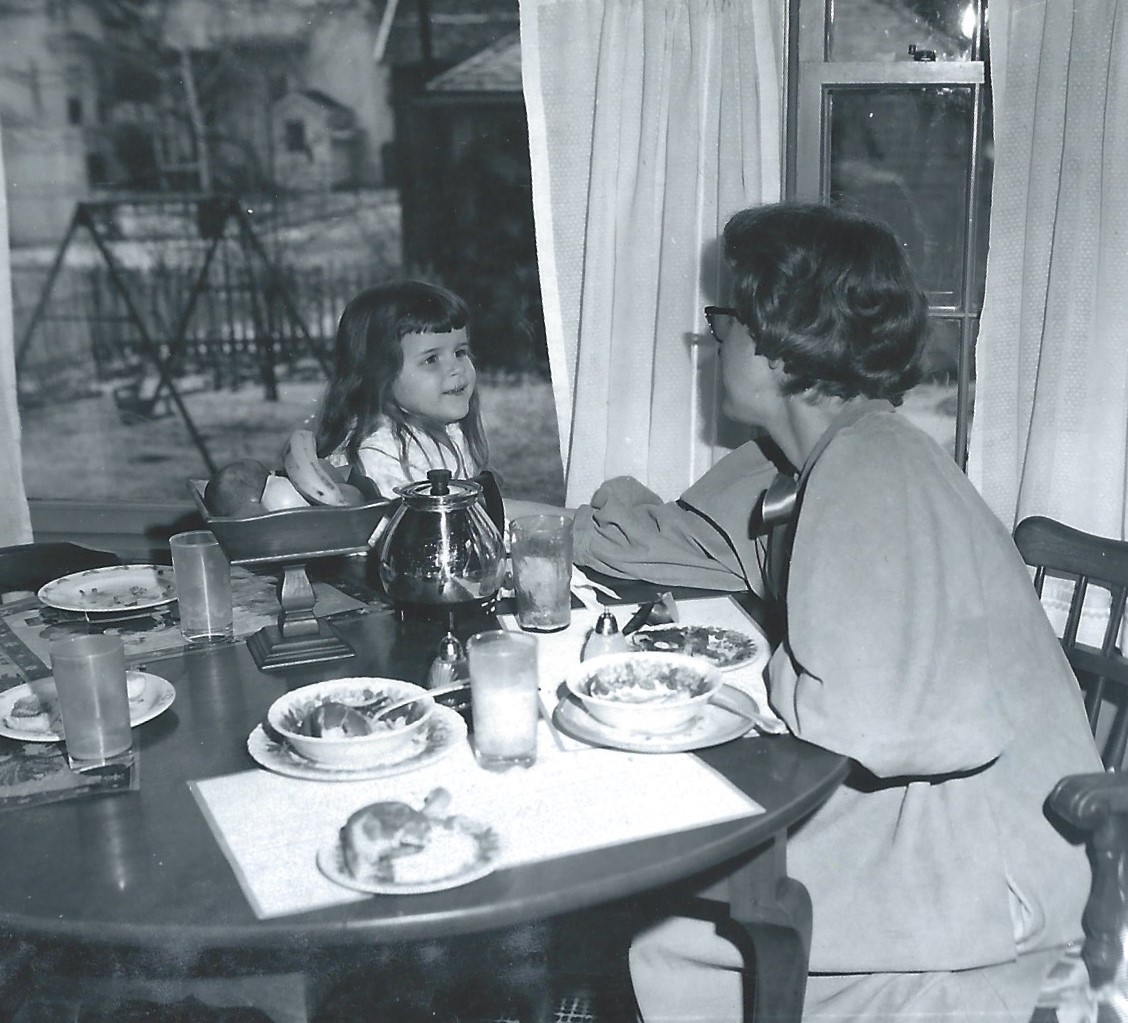 Here's hoping you had a wonderful feast and joy-filled Thanksgiving last week. But in case you were simply too busy stuffing your faces to catch this little jewel on Eat, Darling, Eat, I am linking it here. Almost too good to miss, right? Those bangs?!?! Anybody else have the Scotch-tape-and-cut method of home barbery? That swing set with the chair for the baby? Oh my! The childhood memories? The culinary memories?
I heard from EDE creators Aimee Lee Ball and Steve Baum last spring about "possible synergy". When I read what Eat, Darling, Eat was all about, I knew I wanted in. Eat, Darling, Eat is a "multicultural collection of original stories by and about mothers and daughters—each with a connection to food. It's a rich pathway for exploring that essential relationship—the unique personalities and formative experiences—whether told from the mother's or daughter's perspective. Some stories are poignant tributes to beloved mothers, while others are about more complicated women" (don't even look at me!) "who created chaos, even damage. Many stories reveal immigrant backgrounds—whether hilarious, heartwarming, or heartbreaking." I was so happy to see my story become the Thanksgiving feature, with a share of my/Mom's/some sorority cookbook's Turkey Tetrazzini. It's no coincidence how a major holiday can inextricably link all childhood memories with culinary memories, and ultimately Taste Like Home.
"So many memories of my youth are wrapped around the exquisite specialties lovingly created by my mom and both grandmothers. Individual chess pie tarts, the freshest squeezed lemonade, crab bisque with a splash of sherry, tart June apple applesauce. The cooking sessions were always filled with tips: oil the scissors before snipping gumdrops for gumdrop cookies; float Crisco in water for a mess-free but accurate measure; wait until the water droplet rolls like a ball in the hot pan before dropping your first pancake; test the candy for the hard-crack stage using cold water. These sessions gave me the chutzpah at age six to think"….click here for my "mother and me" story at Eat, Darling, Eat!
Thanks to Steve and Aimee for the chance to share. And any women out there who want to pay tribute to their mothers or daughters should join the conversation, enjoy the stories, and share theirs. We all have stories and culinary memories! Let's share!!
© Copyright: KatyKeck.com 2018. All rights reserved.
Hey, we want to hear from you!
Don't forget to Comment, Share & Subscribe to our blog.