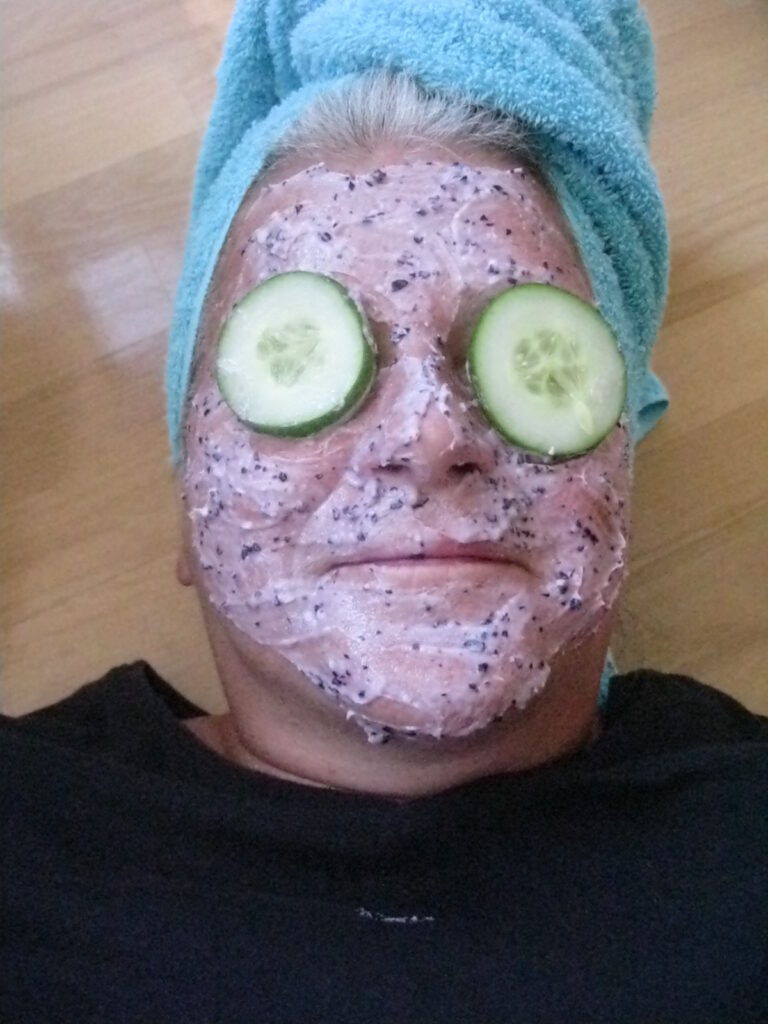 Not just good on the inside, the powerful anti-oxidants of blueberries can also be absorbed through the body's skin to provide fresh nutrition for our outer layers. Combined with the lactic acid of yogurt and some soothing restorative honey, this mask will leave your face hydrated and renewed.
Ingredients
1/4 cup fresh Chilean Blueberries
1/4 cup hot water
1 teaspoon gelatin
2 Tablespoons plain yogurt
1 teaspoon honey
Garnish 2 cucumber slices
Directions
Puree blueberries in food processor, along with the hot water. Transfer to a mixing bowl and stir in the gelatin, until dissolved. Whisk in yogurt and honey.
Transfer to an airtight glass container and press plastic wrap against the top surface of the mixture. Cover tightly with the lid and place in an ice water bath until set, about 15 minutes.
To use, apply liberally to clean face, avoiding eyes (that is where the cuke slices go). Lie down and relax for 15 minutes!! To remove, wash face with first warm, then cool water.