Popping in this Christmas morn with a parade of gingerbread houses to thank you for your loyal following. Hard to believe I have just passed four years of this journey. Thanks for coming along for the ride. My Christmas wish is that you will get 5 friends to subscribe! What's yours?
I'm sending you a tiny, heavily friend-based, round up of some fabulous gingerbread houses that are making the cyber rounds. Two I spied online, but the rest are made by dear friends and colleagues. Hope you enjoy them as much as I do.
Mid-Century Modern Gingerbread House
Made for charity by my Palm Springs (and former NYC) friend and stylist to the stars Vincent Beckley. I particularly love the lifesaver fence on the left!
Good Cook Cookie Cutter Village Gingerbread Houses
Architect Cindie Flannigan for the Denise Vivaldo Group.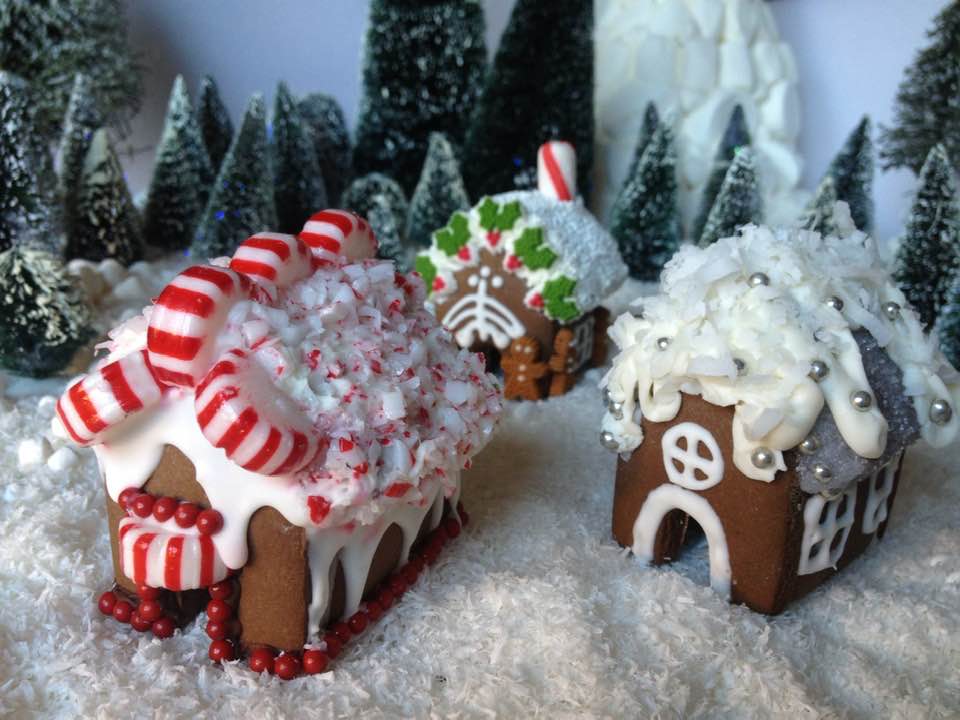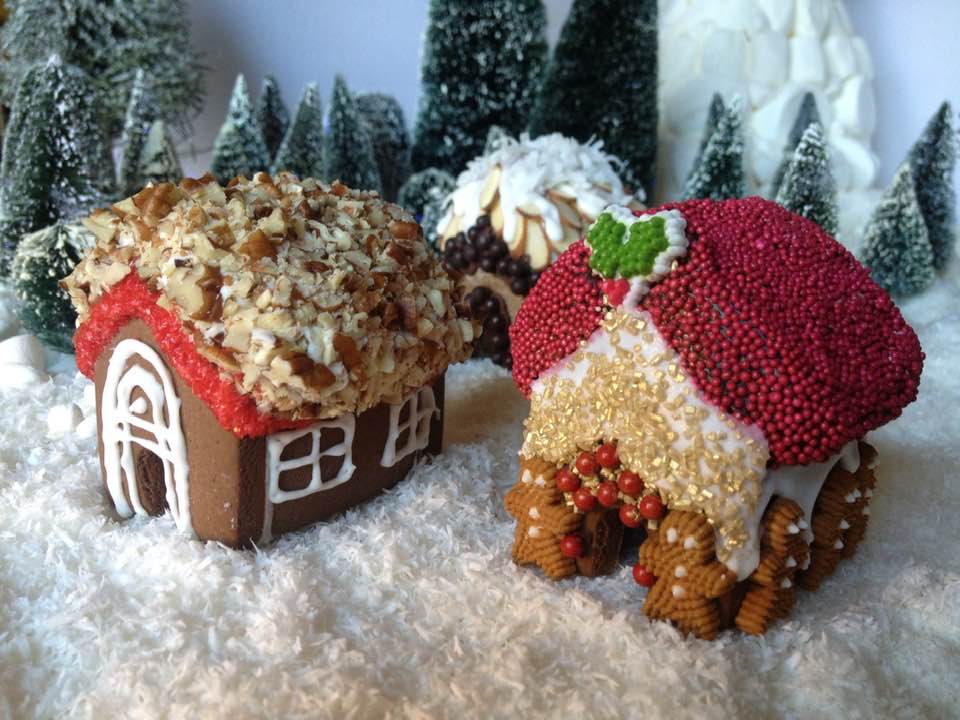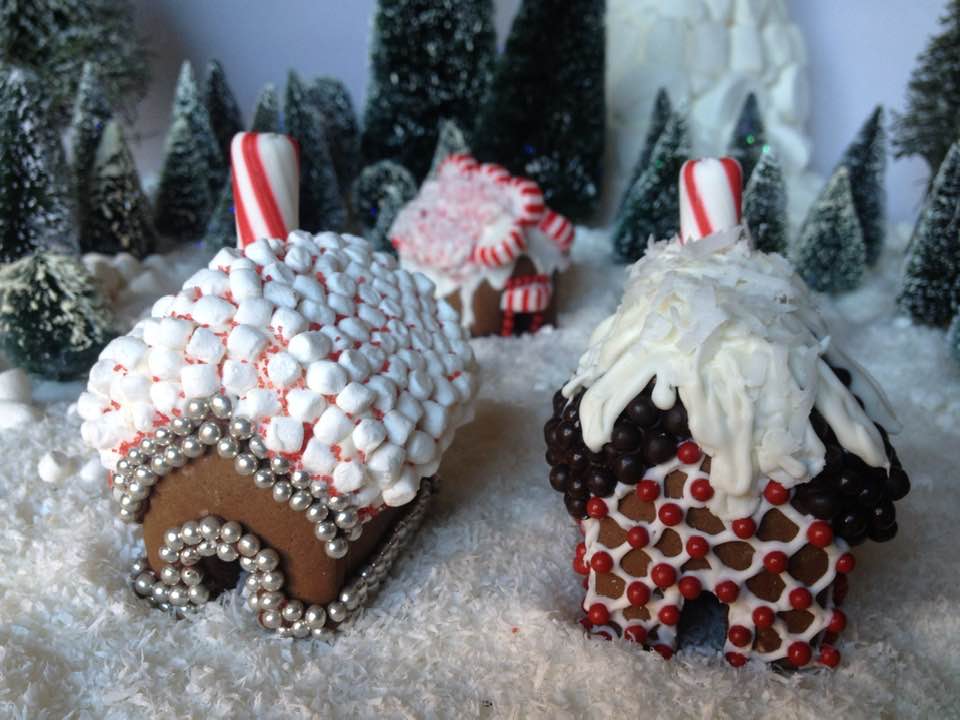 Frank Lloyd Wright's Fallingwater
Architect – FLW; Builder – Melodie Dearden. See the behind the scenes on Melodie's buildout.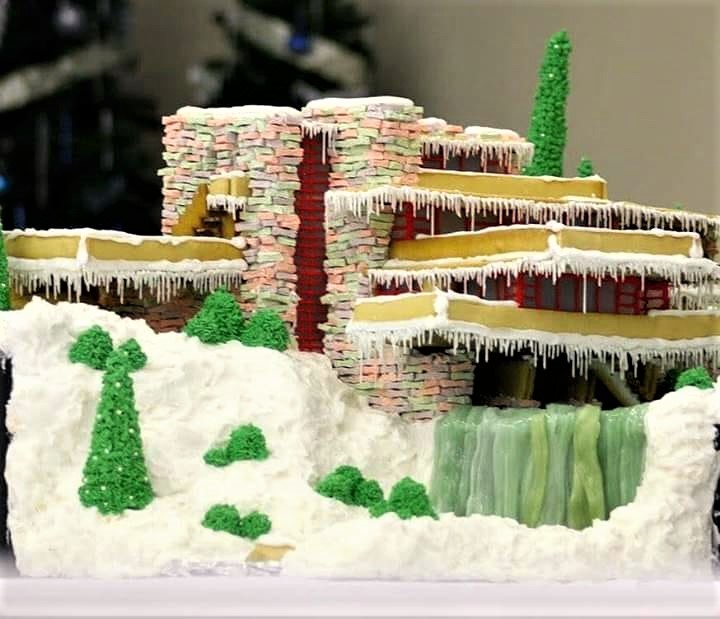 More Mid-Century
This beauty, also by Vincent Beckley, is a replica of the Palm Springs Visitor's Center, once the iconic Albert Frey gas station. The original was built in 1965 and has a deserved place on the National Register of Historic Places!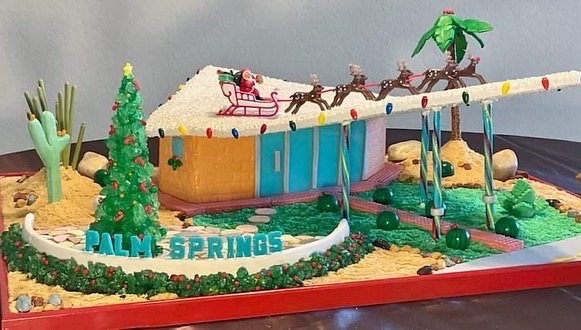 Parker Meridian's Gingerbread Competition
This New York hotel has a competition every year to raise funds for charity. $1 a vote. Vote early. Vote often! This was a couple years ago when the hurricane knocked down a crane across the street – hurricrane? Well, this is Candy Crane! How funny that it is a gingerbread construction site! Plus old Abe, all bundled up.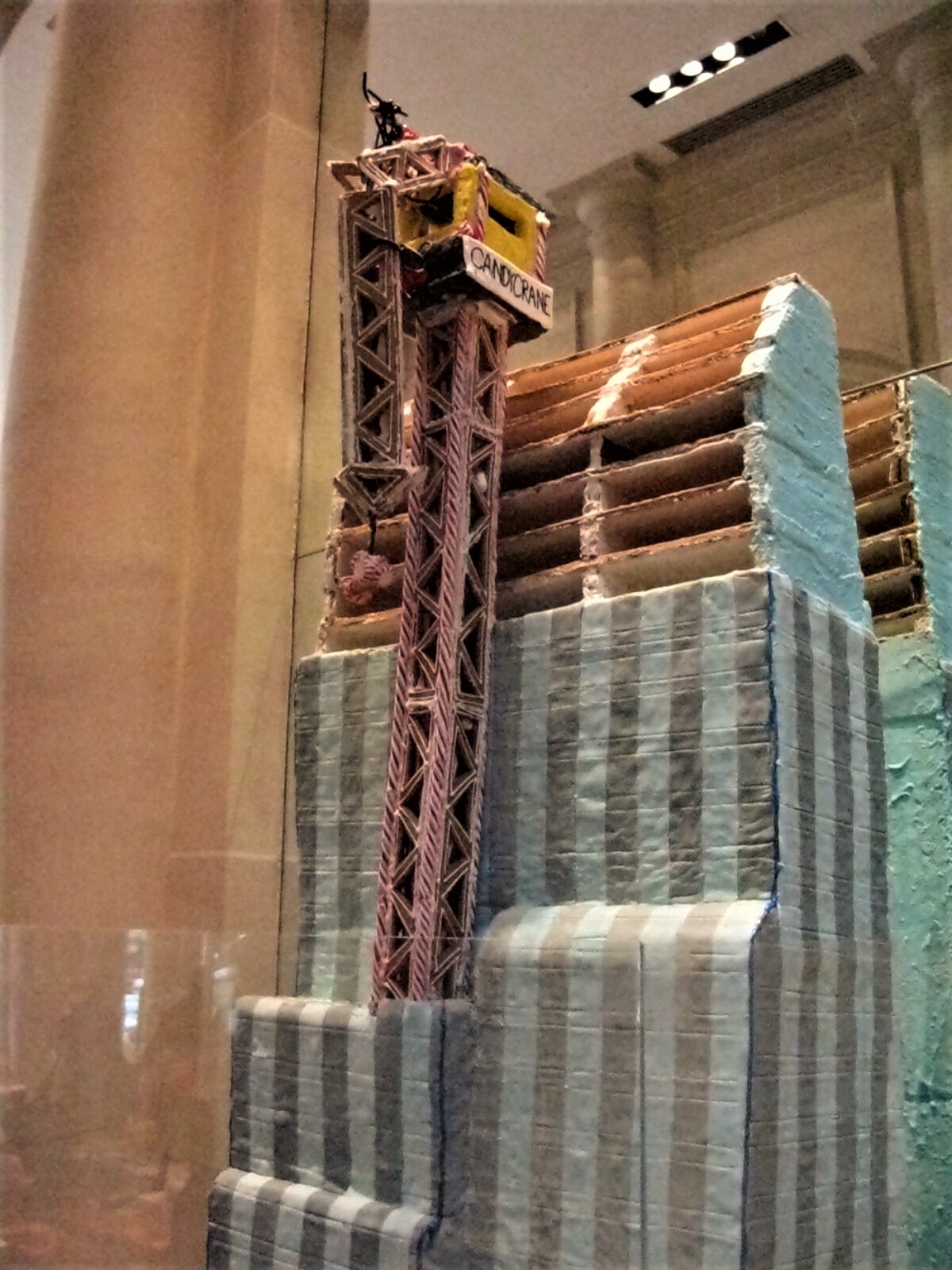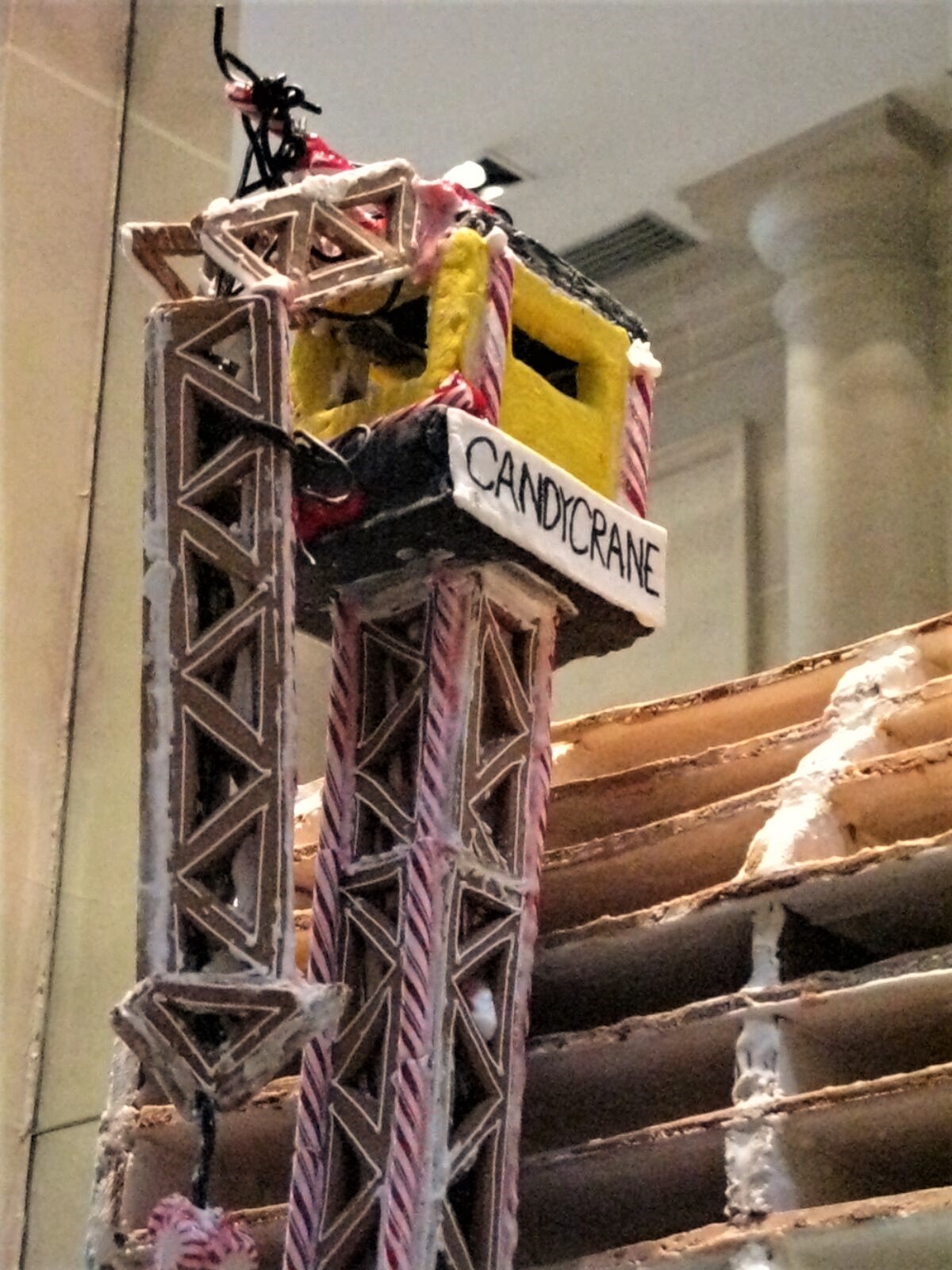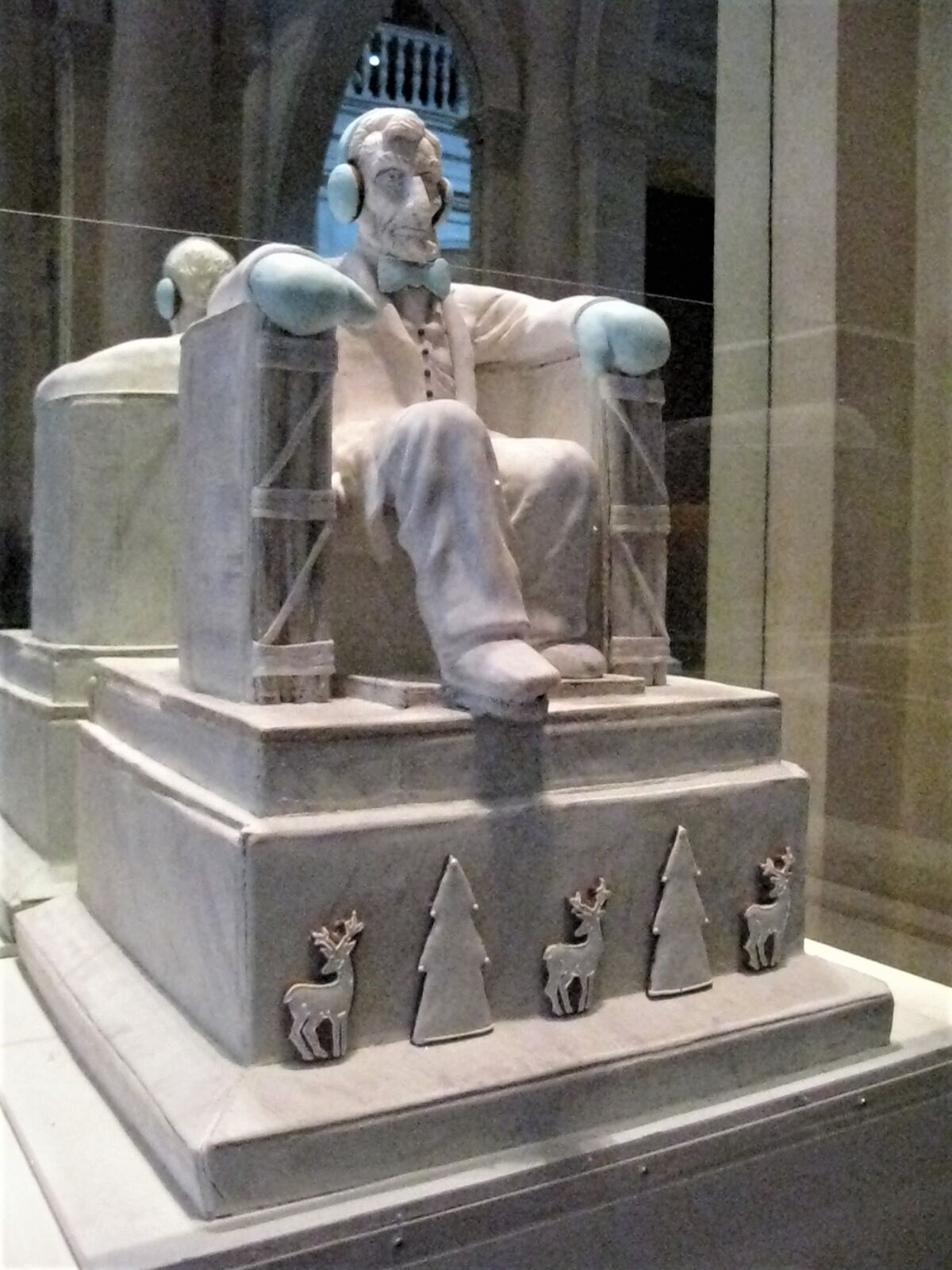 Indiana University (or Leesa & David U)
Made by my friend Leesa Wilson Goldmuntz, complete with Theta house and favorite pub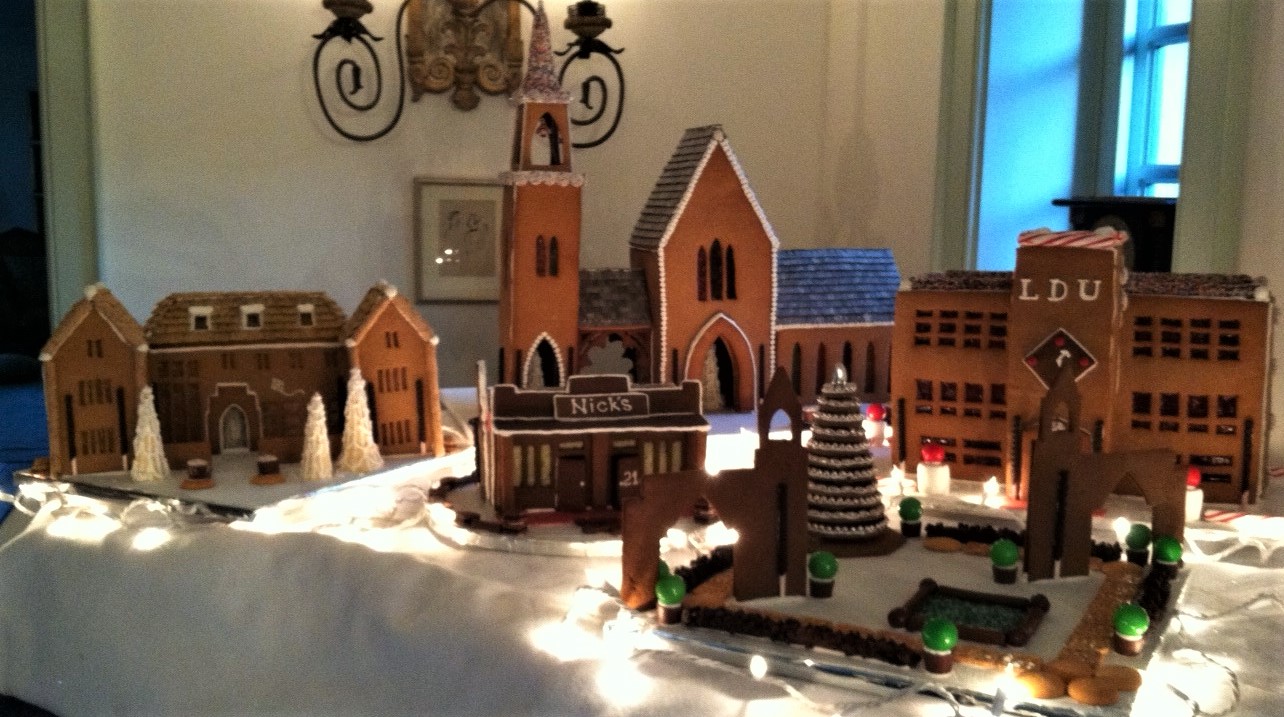 Something a Little Campy
Retro Camper by Sugar and Cloth, complete with DIY instructions.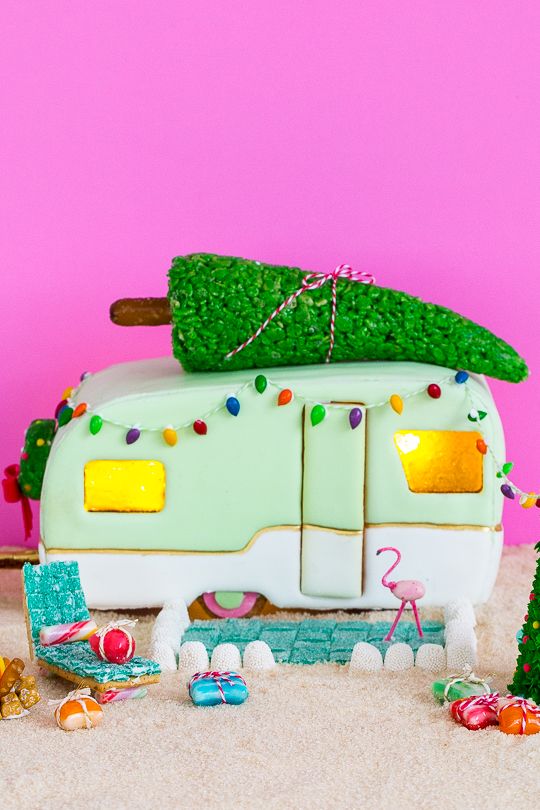 Would that I could, but my gingerbread skills are pretty much limited to kits and kids. My jam is collecting the most bizarre food ornaments. So settle in by the fire, and check out this video of my tree with this year's selection from my food ornament stash, along with 2 or 3 vintage family treasures. Merry Christmas and Happy Holidays….with deep gratitude for your support!

© Copyright: KatyKeck.com 2019. All rights reserved.
Hey, we want to hear from you!
Don't forget to Comment, Share & Subscribe to our blog.