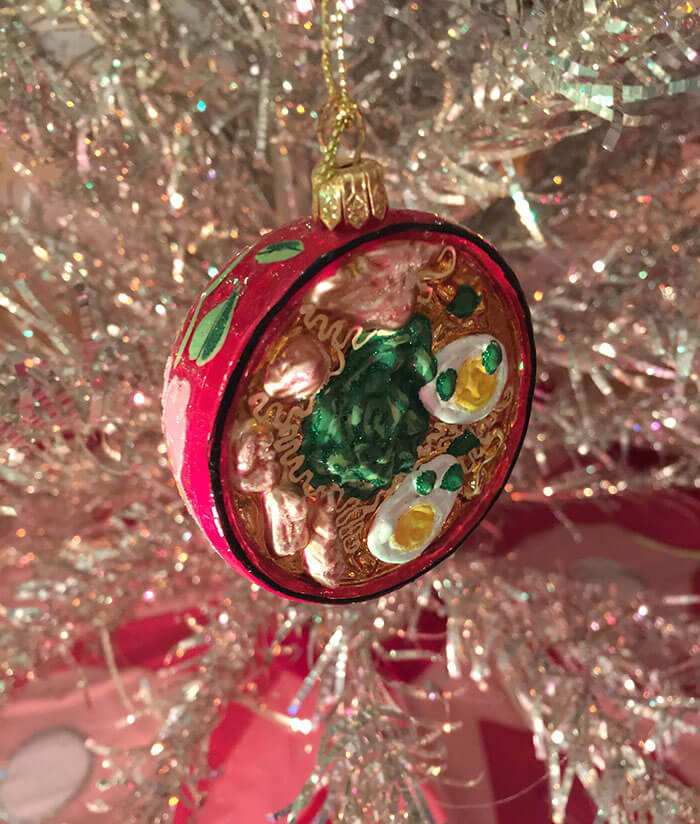 Ta da!! Here it is …. the last of the food ornaments for 2017 – Day 25! Another season comes to a close. And for the occasion, may I present a big ole bowl of steamin' ramen?!? It seems only fitting because it was the go-to meal of 2017. It might be my new favorite ornament! Have you been following my 25 days of ornaments posted on Facebook? This is the last one for this, the fifth, year. Every round someone says, "I remember that one!" But, au contraire. There are no repeats. Themes? Yes, absolutely. But repeats, NEVER!!
Picking the Tree
The Christmas tree, starting with the tribe's outing to make a selection, was kind of a big deal in the Keck family. Despite numerous offers to be the DD and fetch the tree in my Pinto with Firestones, it was the ole man who maneuvered the troops to his dealership to get a truck for this annual pilgrimage. And, yes of course, we all piled in and rattled around in the back with the tree. You could hear us coming "We are going to pick up the pickup to pick up the Christmas tree." It's no wonder that Christmas trees and ornaments have become such a big part of my holiday traditions.
Back in the day, we always got our tree from the Boy Scout lot. Something super flimsy and likely cut in September, but short-needled to accommodate the over-sized ornaments. Yes, I descend from big ornament people. Fraser firs were not a thing – at least in the Midwest when I was younger. But today that is what I need to support the weighty and robust supply of lovelies I parade out this time of year. When I recently found this card in my stash, I had to wonder if it could possibly have been inspired by our yearly expedition.
You Always Remember Your First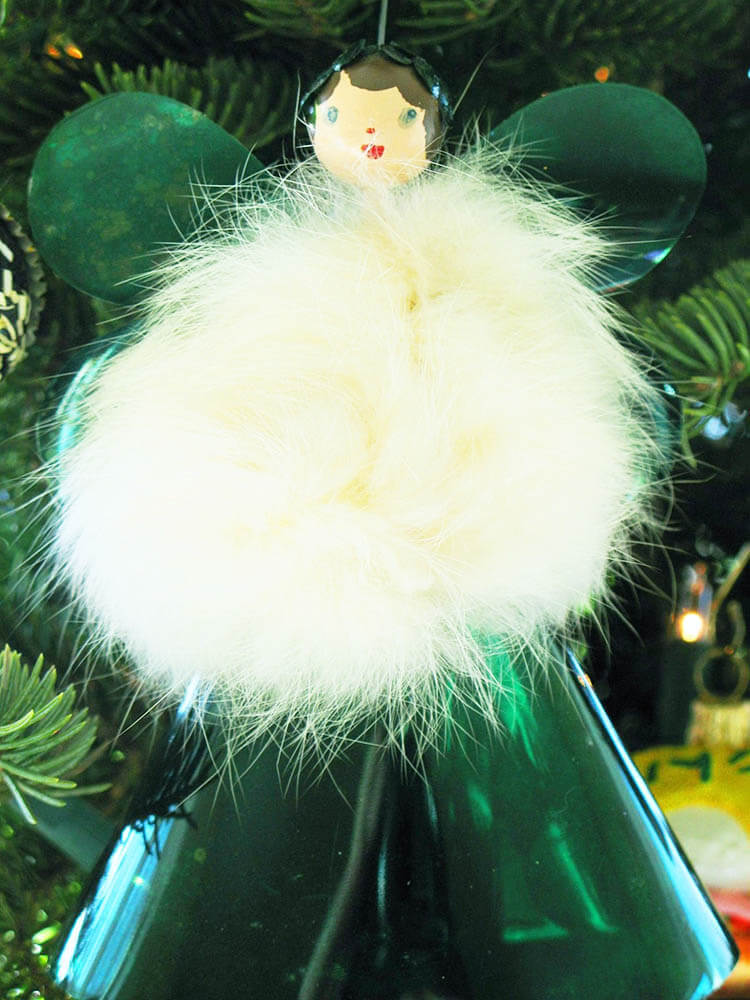 I got my first ornament when just six months old and it was always set aside for my arrival at the holidays, waiting for me to add it to the tree. HashtagTradition!!!! But, when my Dad remarried and the combined ornaments were "too much", I was told that that angel was set aside with my personal stash to relocate to my place. As it turns out, "personal stash" equals one angel and one half of a broken soldier. Sad trombone. Really?? You couldn't fit THAT on the tree??? Ultimately, I was thrilled she was all mine. And, bonus, I think she has a burrito under that wing, so technically she was my first food ornament.
Top 25 Favorite Food Ornaments
It wasn't long 'til I started collecting food ornaments in earnest. They date back to graduate school, years before my transition to a culinary career. And for five years now, I have been sharing them with you via social media. In keeping with the theme of 25 days, here are my 25 best-loved food ornaments, spanning my entire collection. Not that a mother can really chose.  I love them all. And I love each for very different reasons. I hope you find them as special as  I do. Let me know which are your favorites.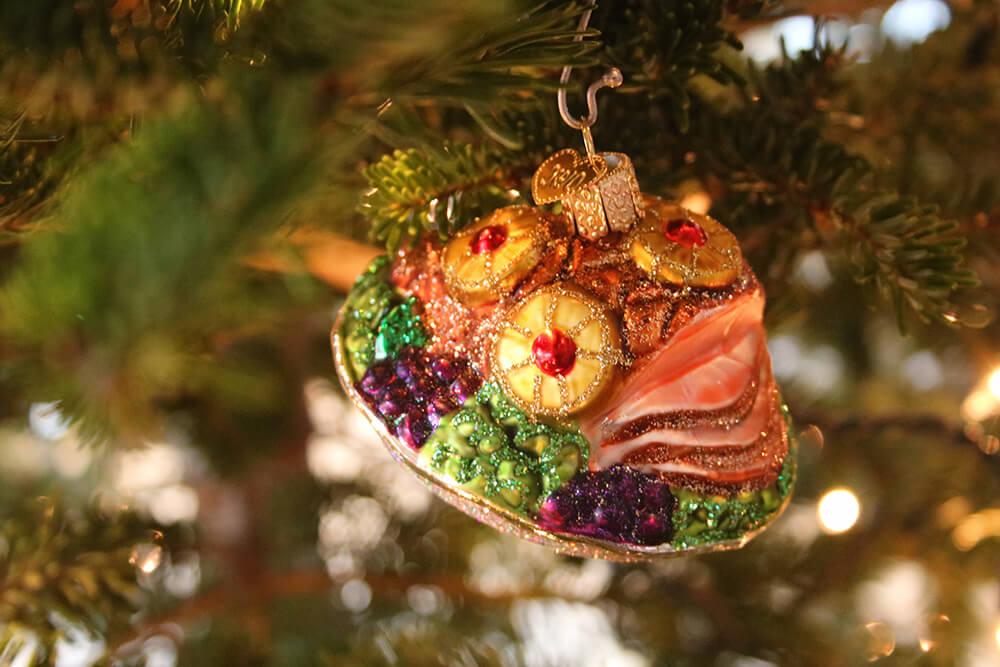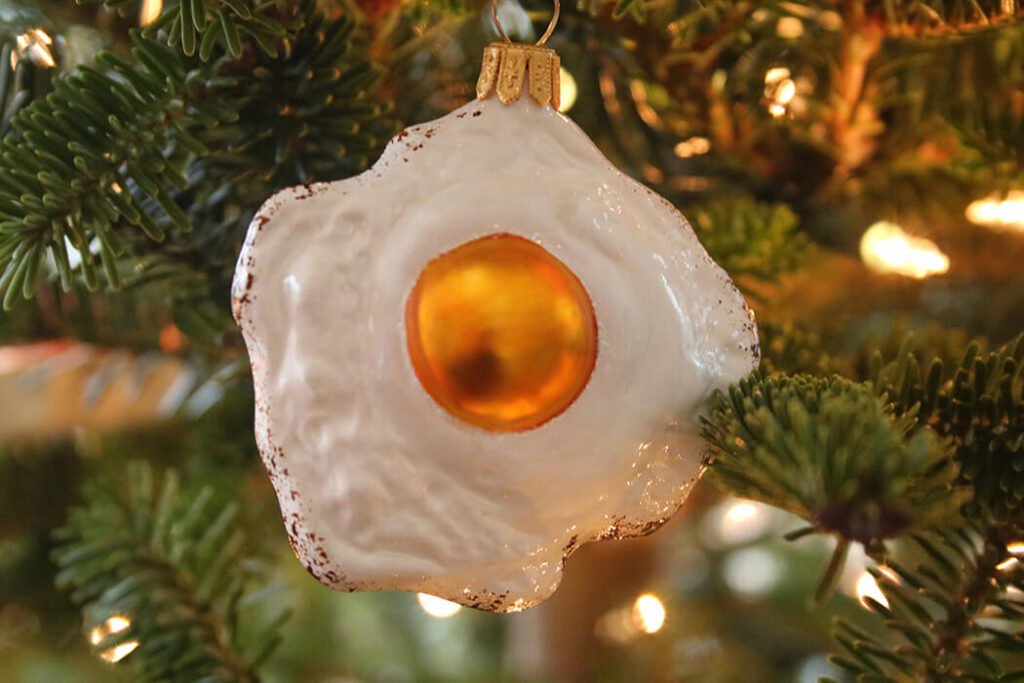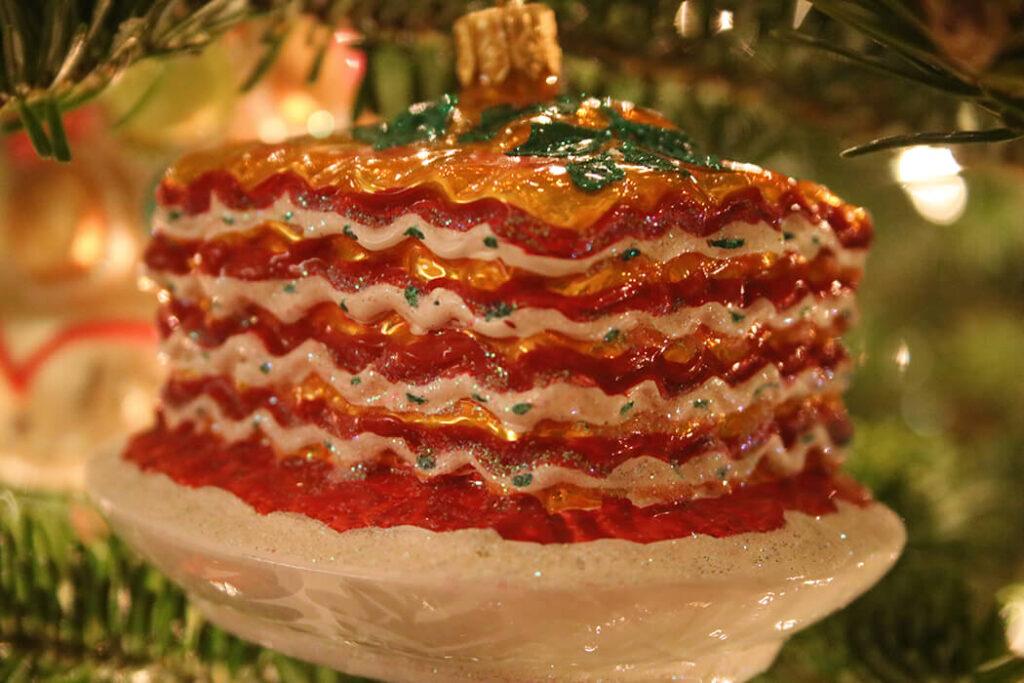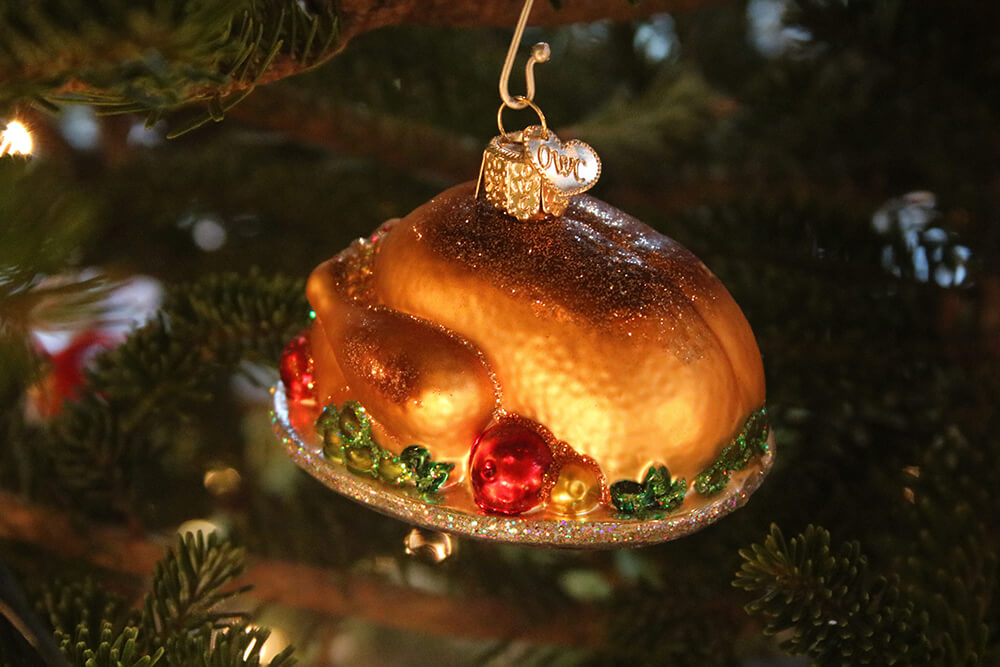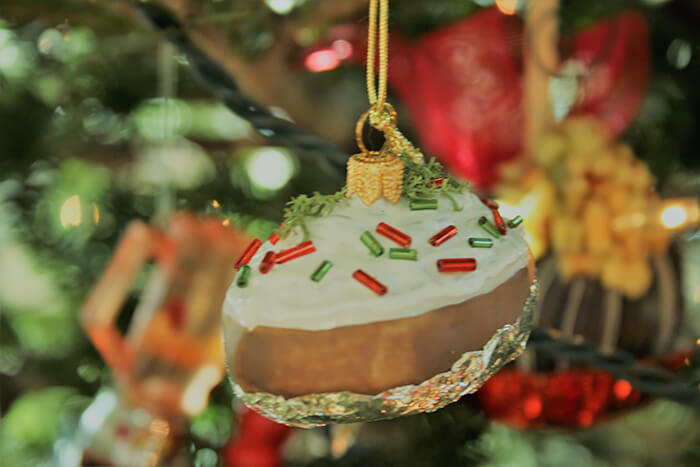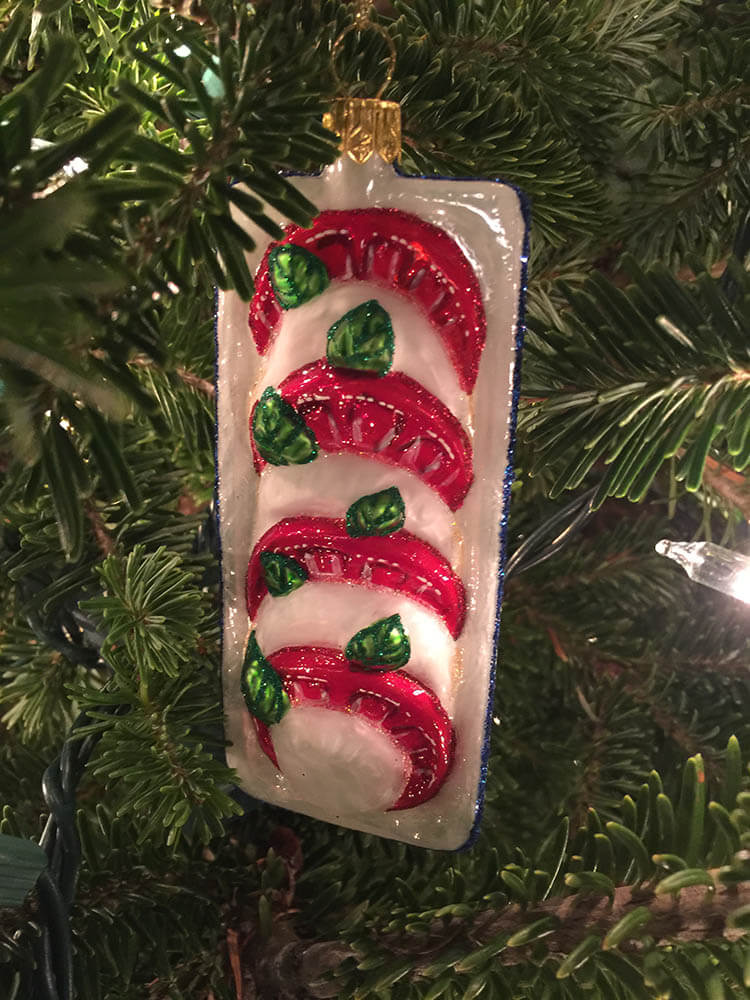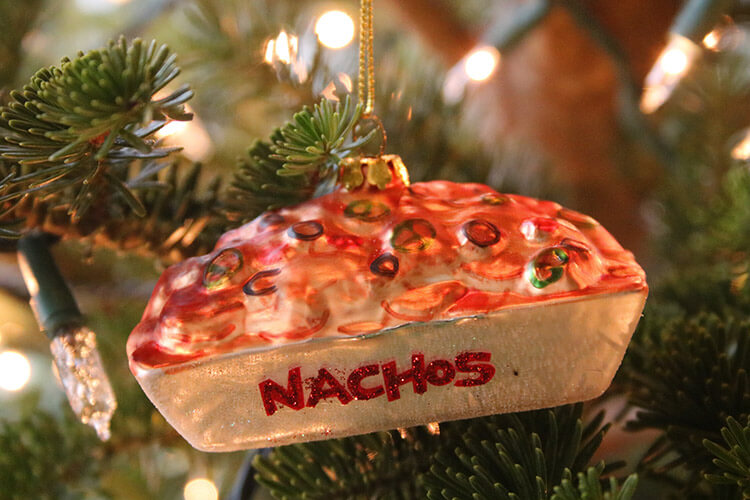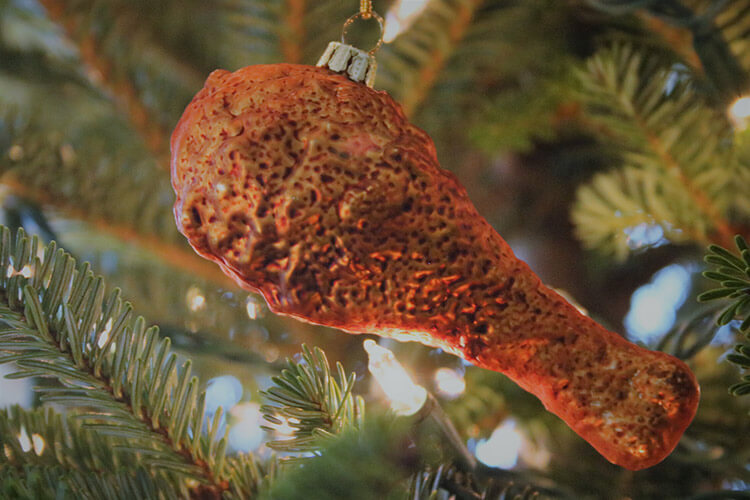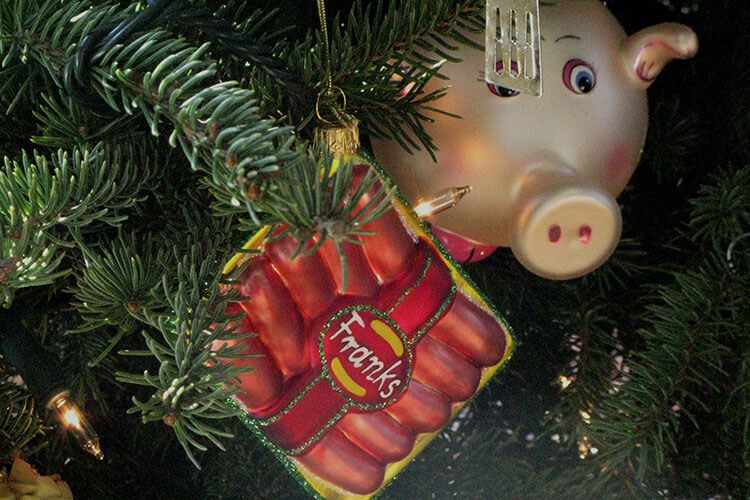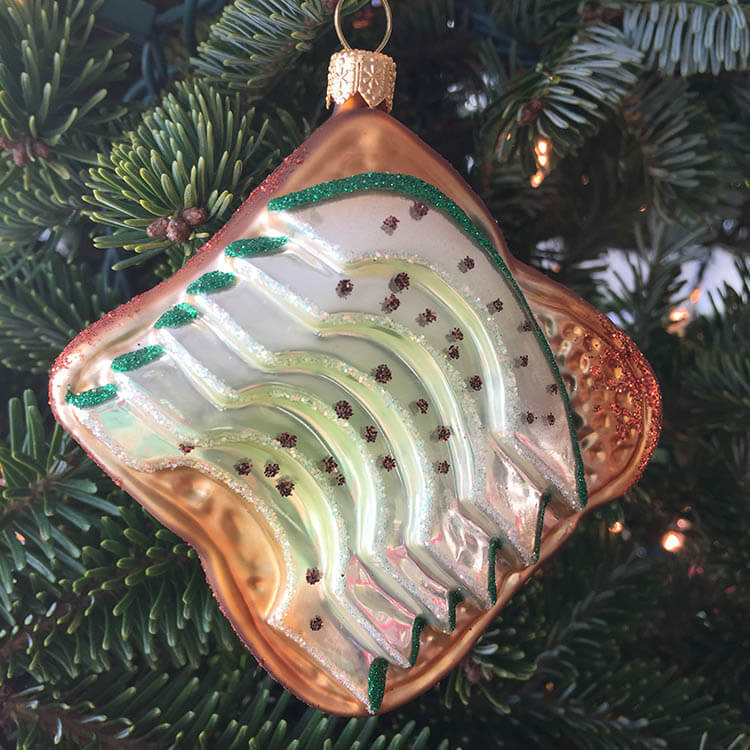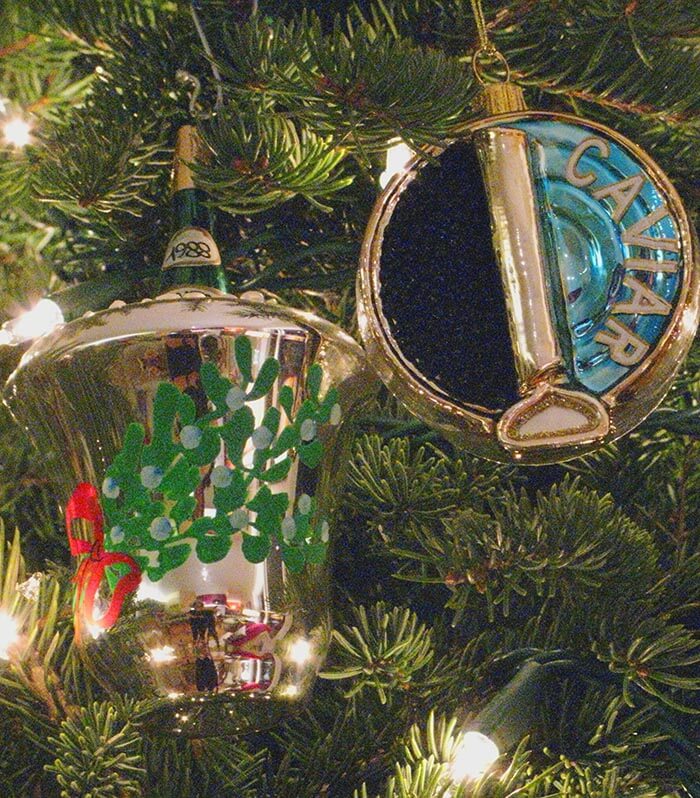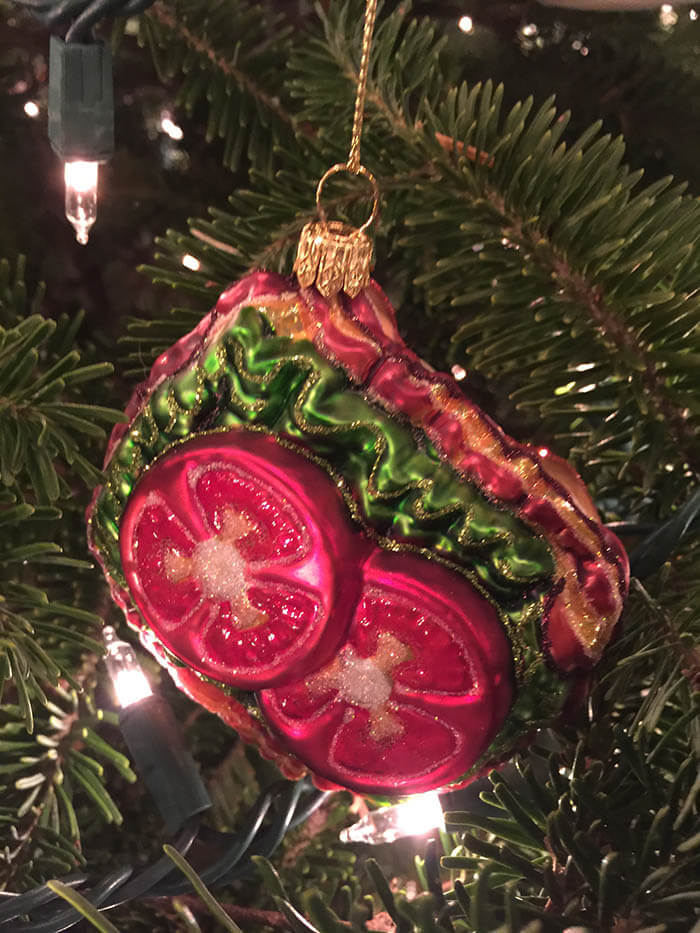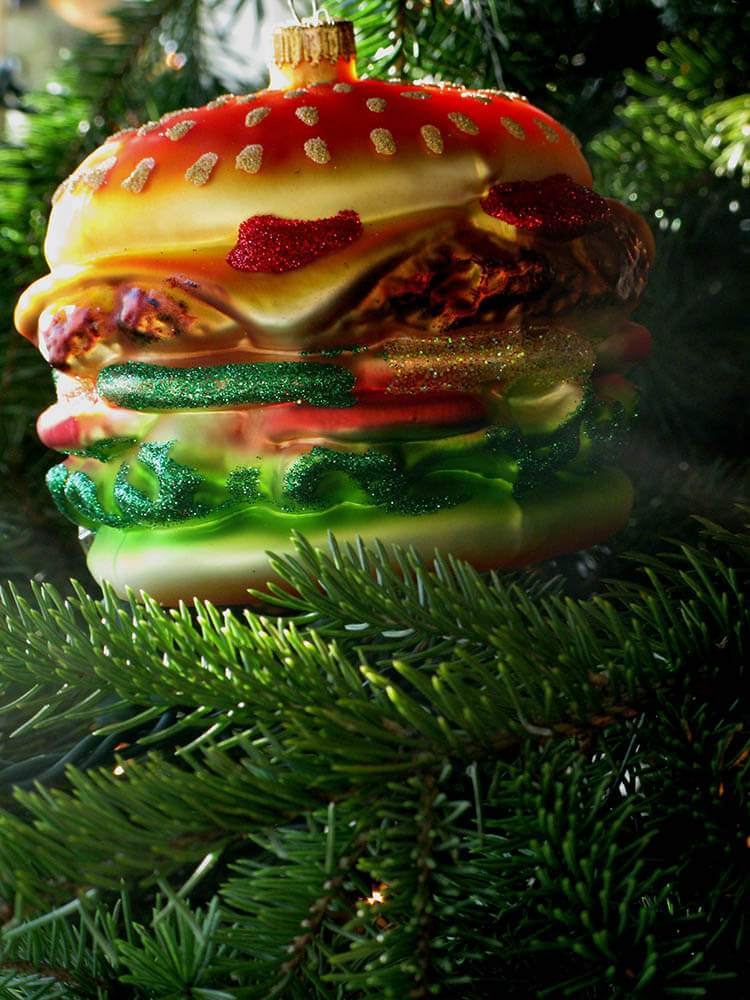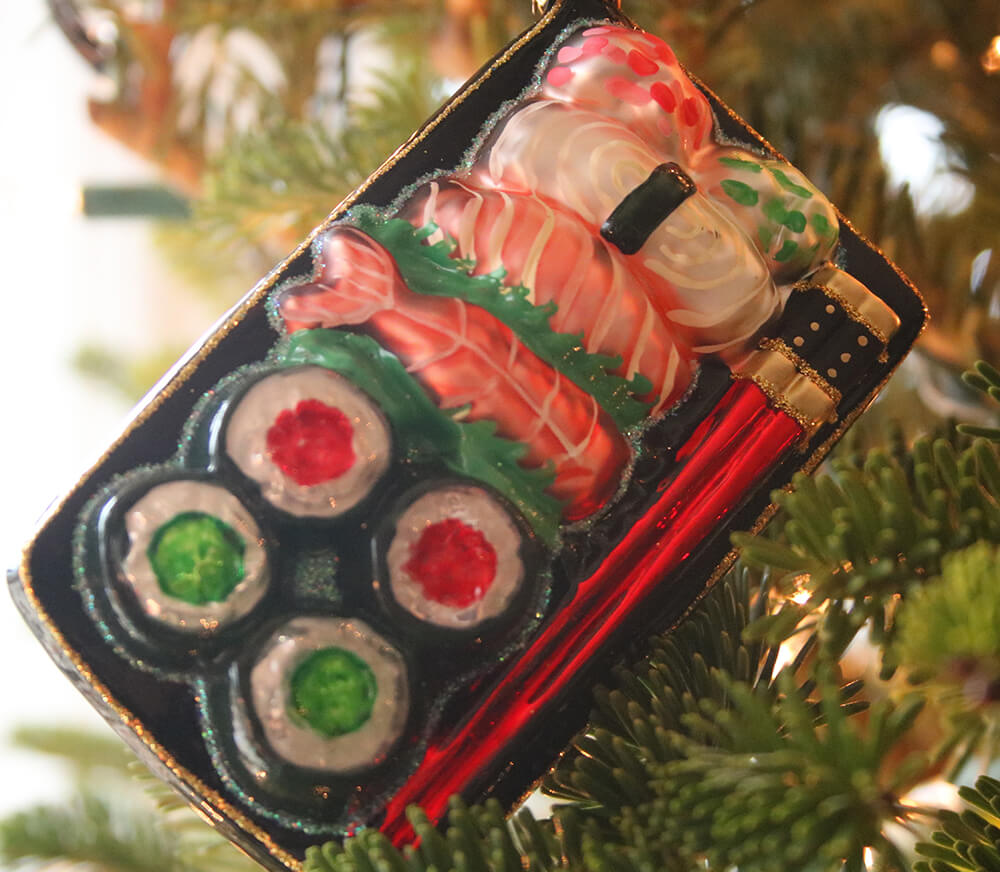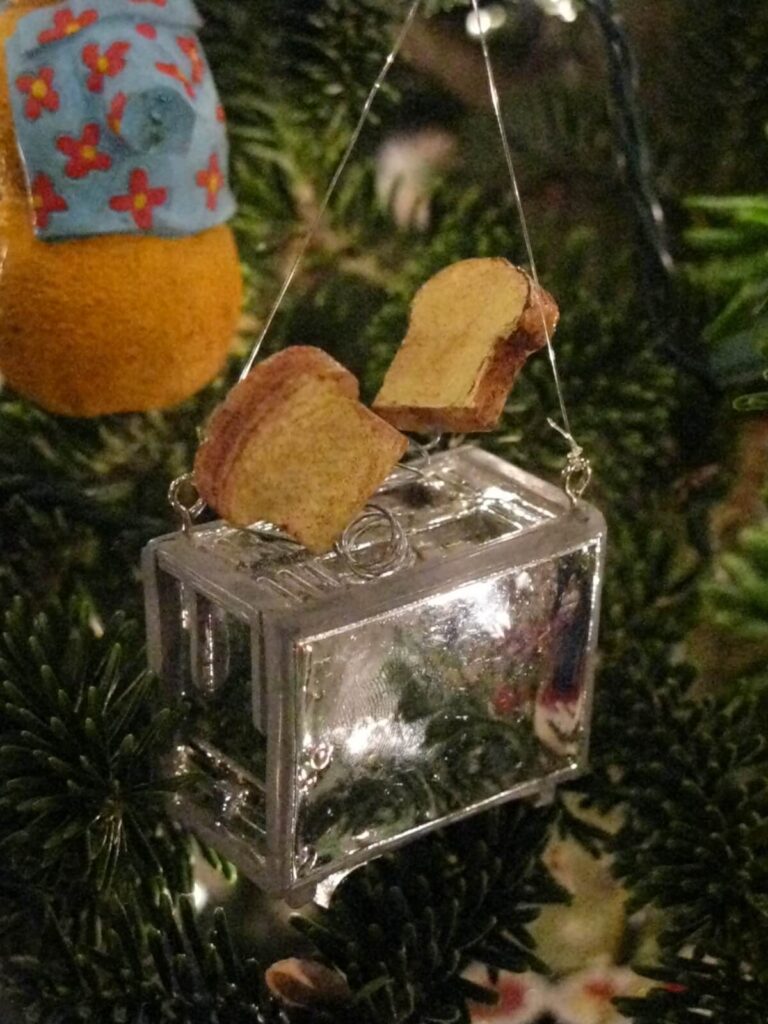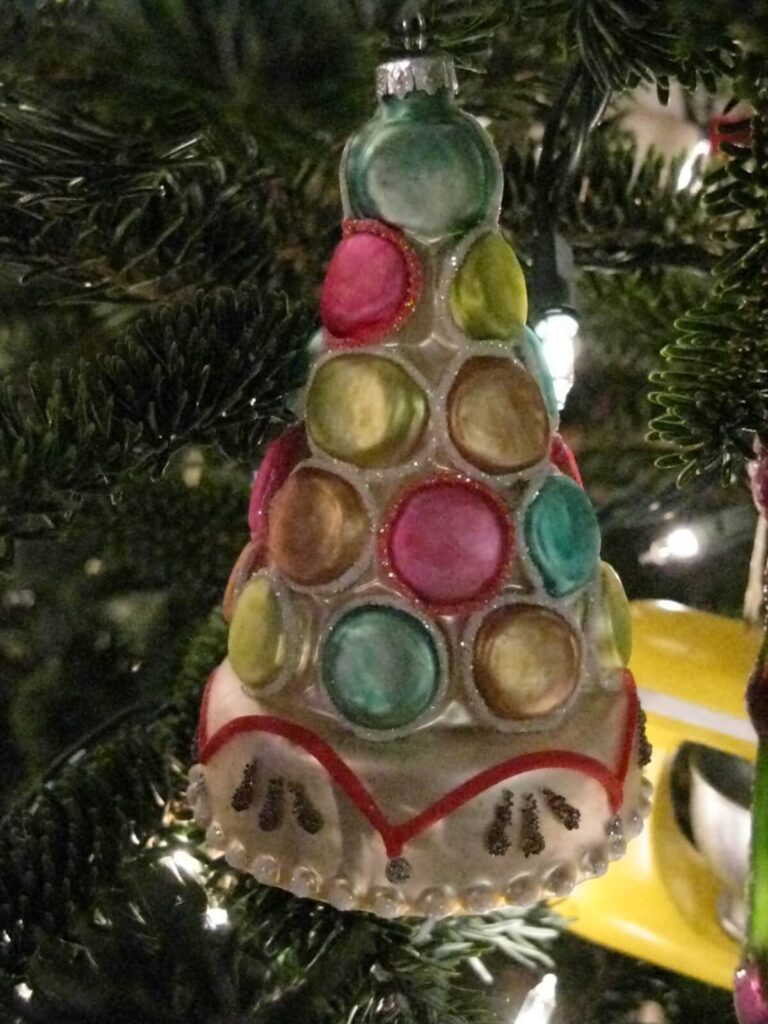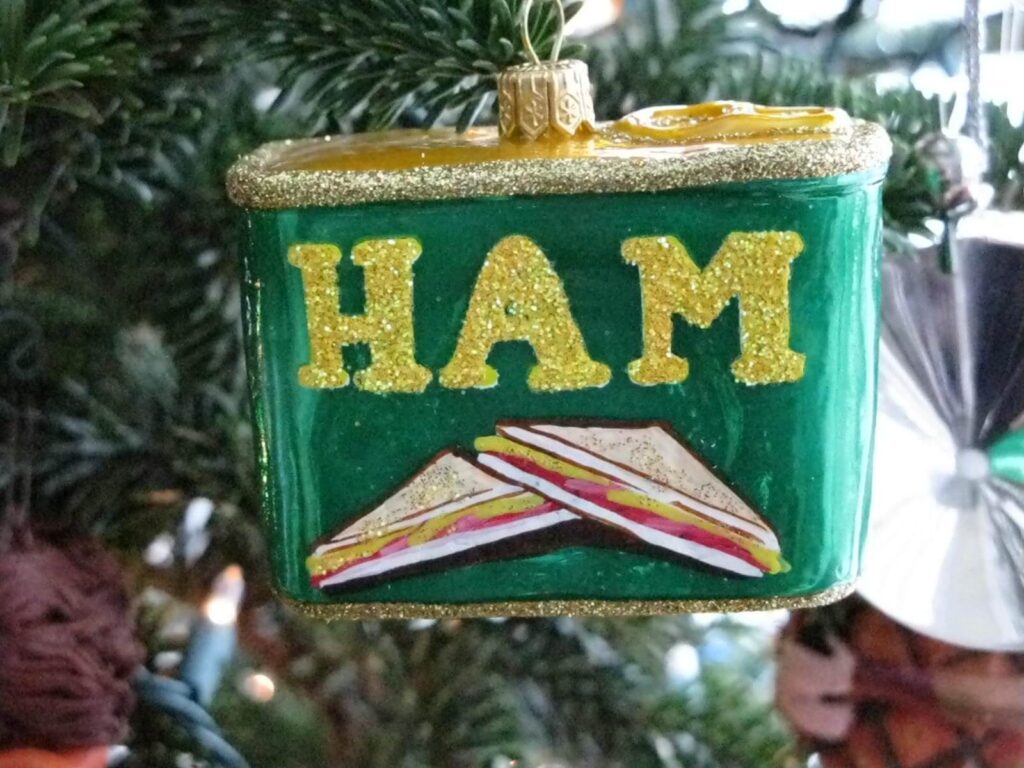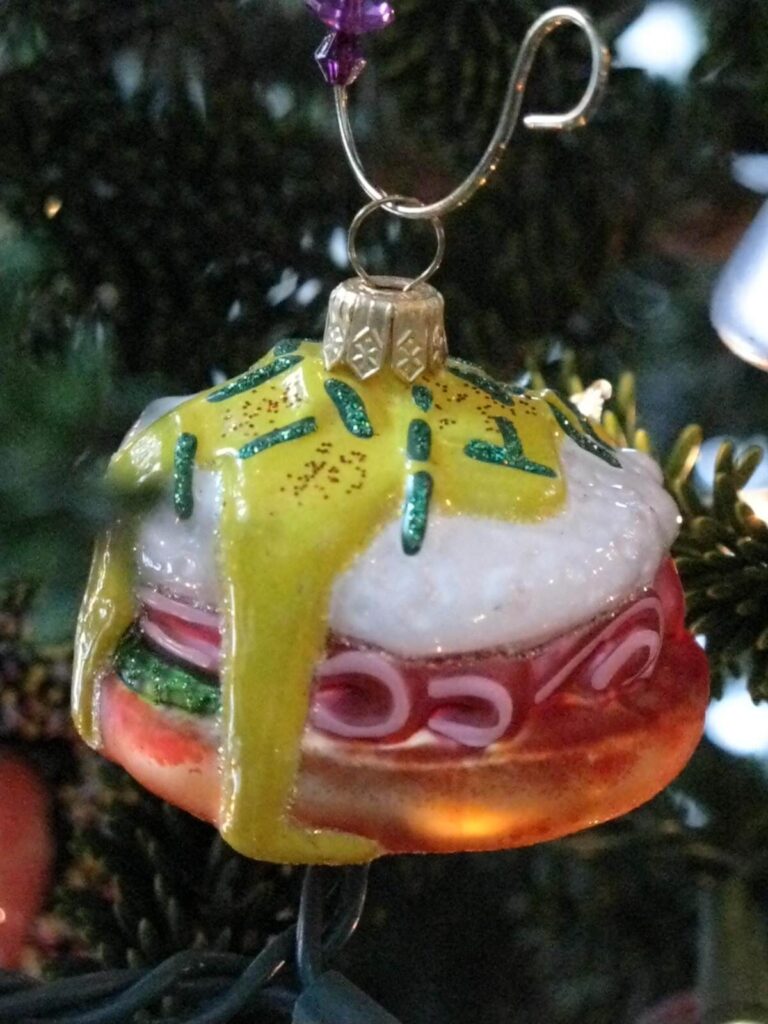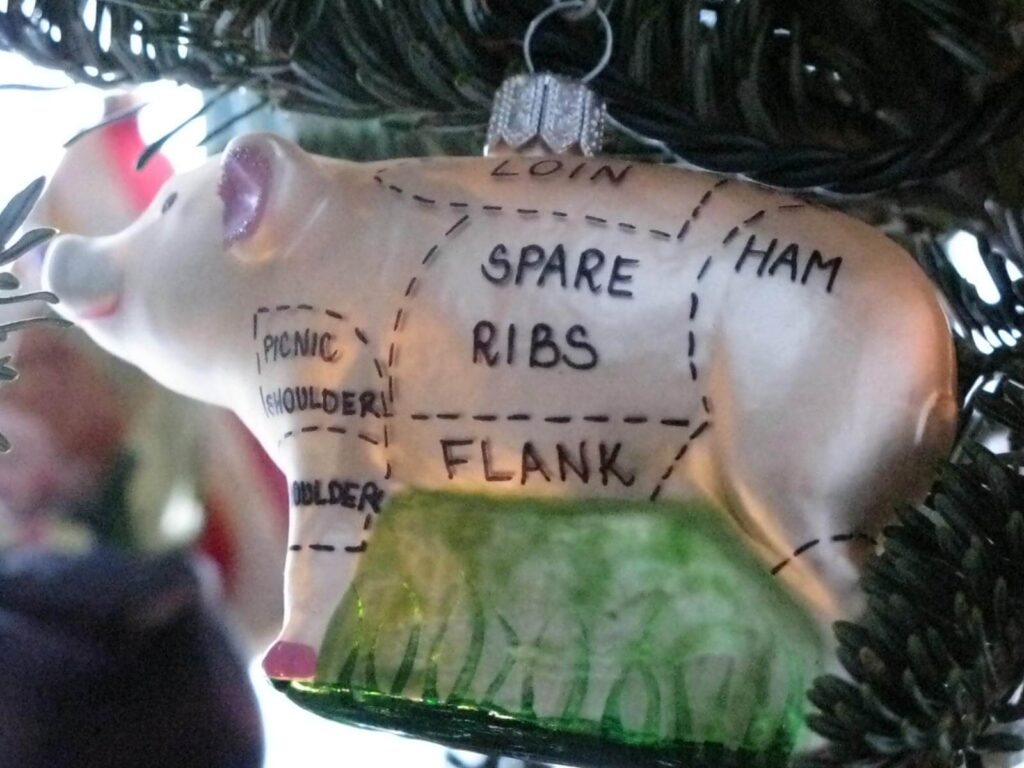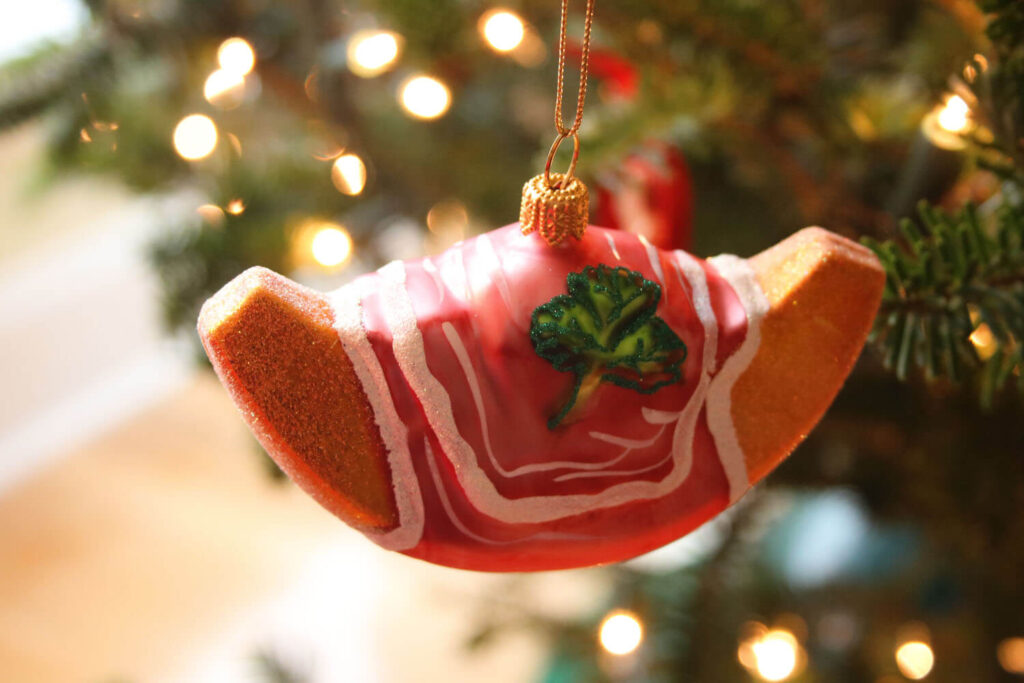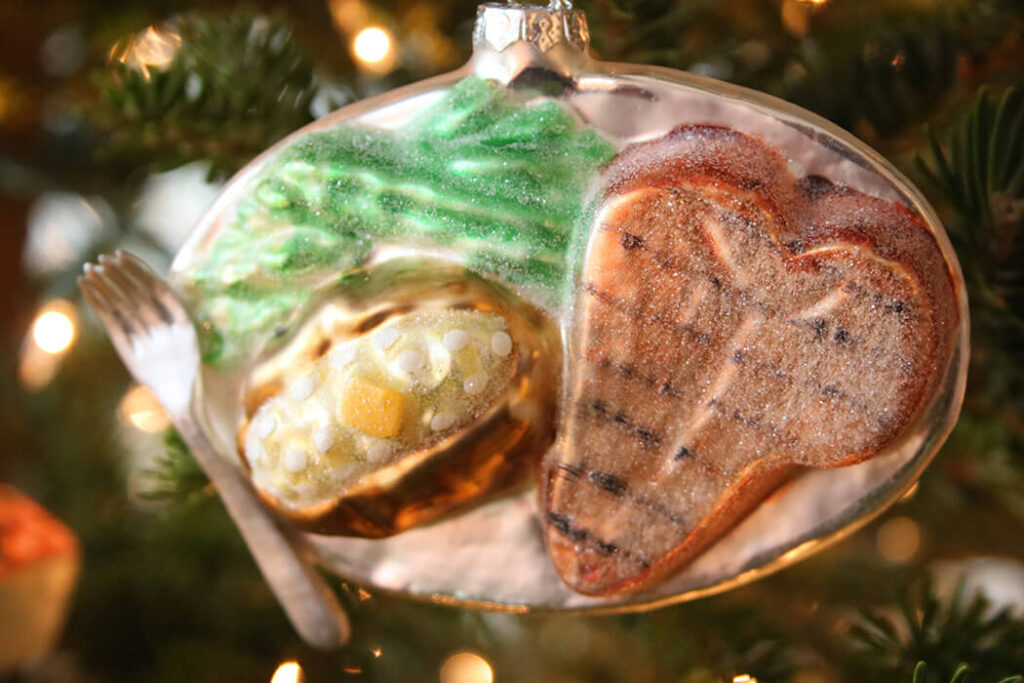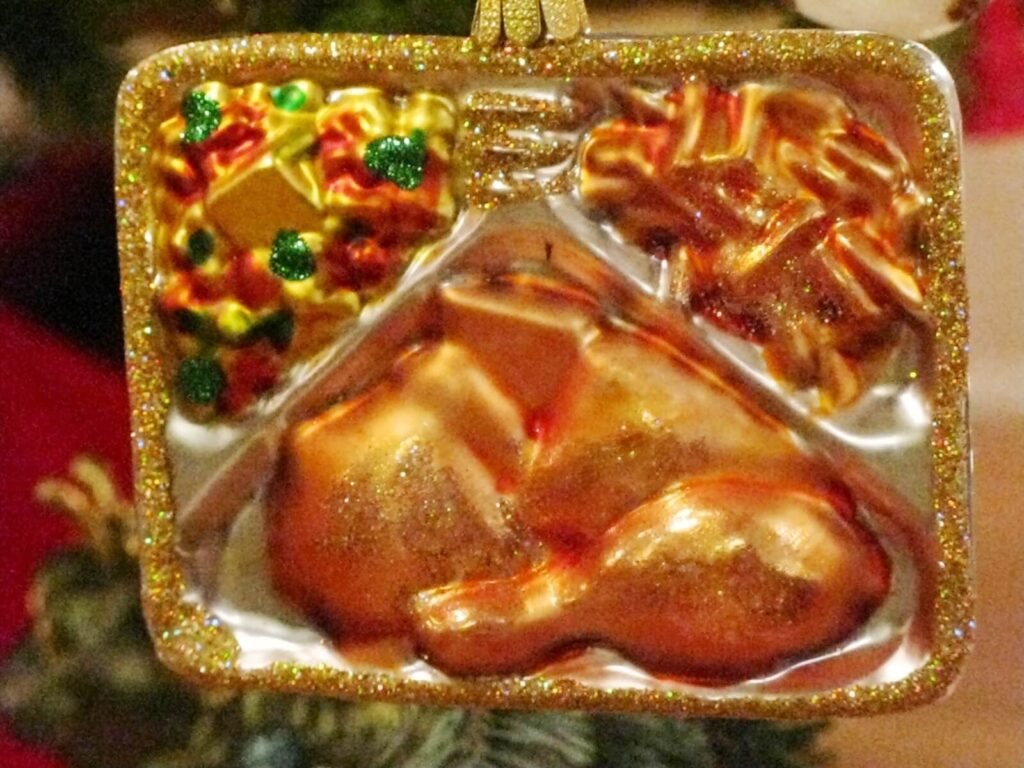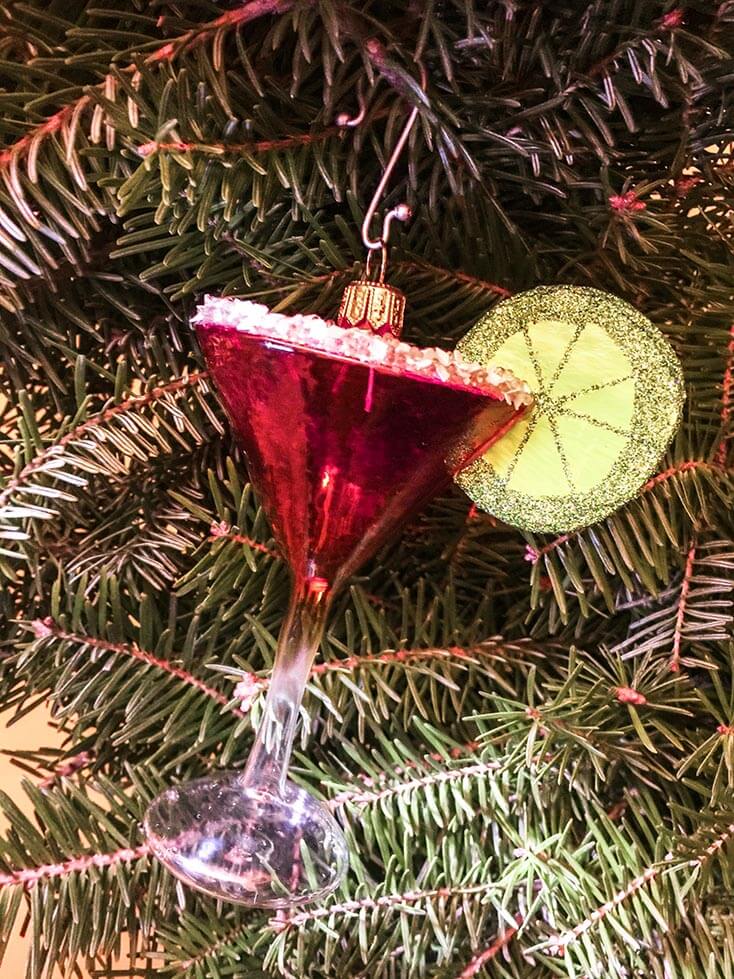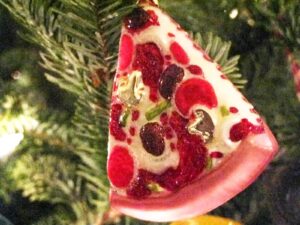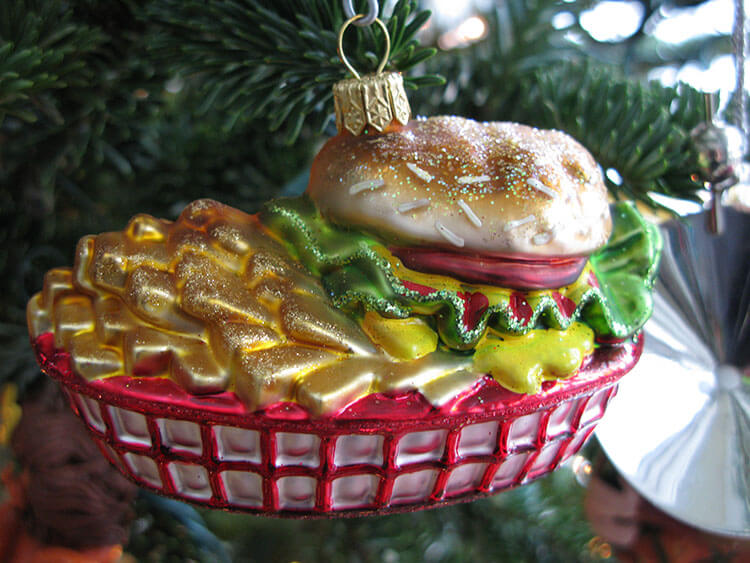 I'm grateful to you for your support and enthusiasm for this blog, its stories, and recipes. Thank you for being a fan and for always letting me know what you think. No, really!! Let me know what you think!!!! Comments make me so happy.
Wishing you and your friends and family the Merriest Christmas and Happy Holidays, and a year filled with peace and joy. See you in 2018!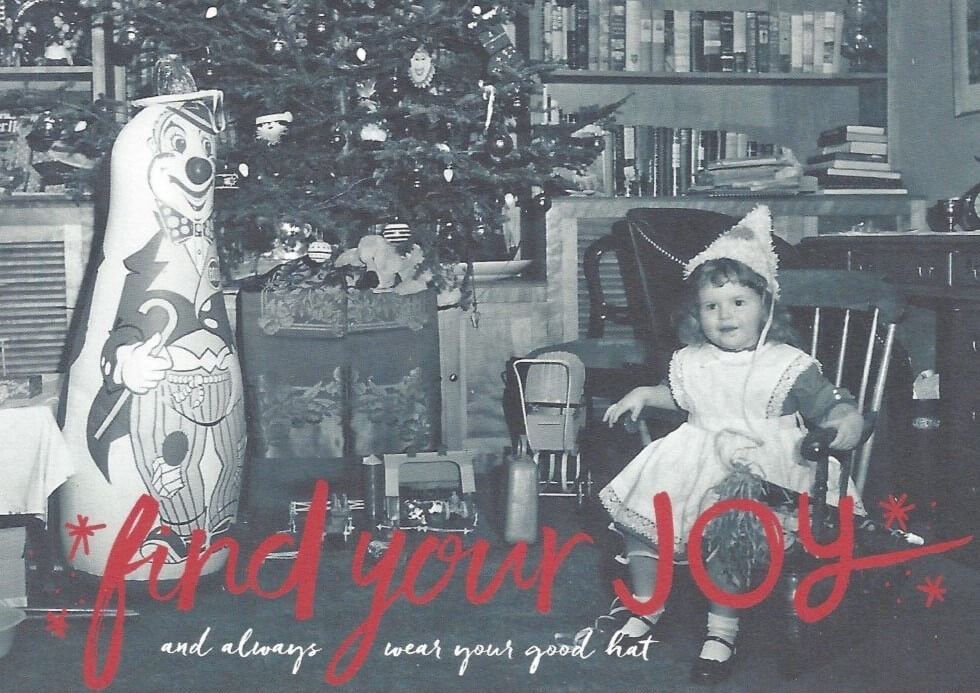 My very proper Grandfather was once dragged to a party by my very social Grandmother. He acquiesced on attending, but refused to concede it all. "Fine, I'll go. But I'm not wearing my good hat!" I say…Wear your Good Hat!! Wishing you a joyful holiday and a year filled with good hats! 
© Copyright: KatyKeck.com 2017. All rights reserved.
Hey, we want to hear from you!
Don't forget to Comment, Share & Subscribe to our blog.