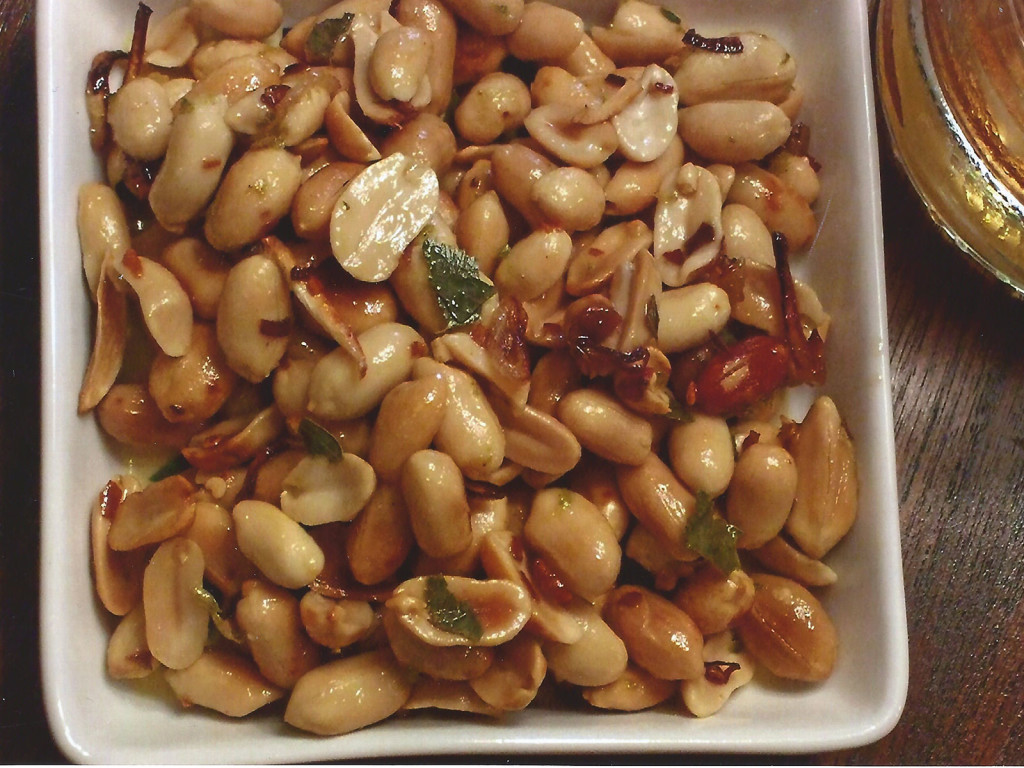 The perfect balance of sweet and heat. These nuts incorporate the sassy tastes and bold aromatics of Thai cuisine.
Ingredients
8 cups of raw peanuts
1 Tablespoon olive oil
3 shallots, peeled and sliced thinly crosswise into rings
3 cloves of garlic, peeled and slivered lengthwise
6 kaffir lime leaves, broken into small pieces
2 teaspoons red pepper flakes
2 Tablespoons butter, melted
2 Tablespoons fresh lime juice
Zest of two limes
2 Tablespoons brown sugar
1 Tablespoon plus 2 teaspoons kosher salt
Directions
Preheat oven to 350o F.
Spread peanuts on two half-sheet pans and roast for 25 minutes, shaking the pans and rotating about half way through.
Meanwhile, heat olive oil over medium-high heat. Sauté shallots and garlic until golden and slightly crispy, about 8-10 minutes. Add the lime leaves and red pepper flakes, and cook an additional two minutes, stirring. Transfer to a paper towel and cool until crispy.
When peanuts are golden, transfer to a mixing bowl to cool slightly. If desired, rub between two cloth towels to remove skins.
In a small bowl, stir together the butter, lime juice and zest, brown sugar and salt. Drizzle over the peanuts. Stir in the crispy shallot/garlic mixture. Serve warm.
The nuts can be warmed again in a 300o F oven for 10 minutes.
Makes 8 cups