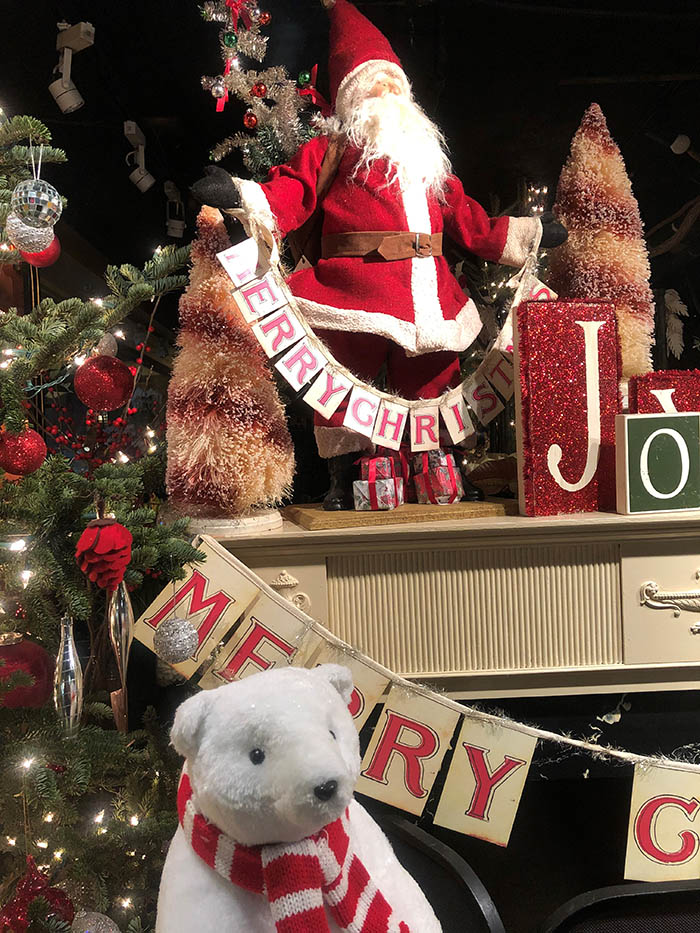 I have officially seen one too many cooks' gift guides where everybody's an expert on what you simply must buy for your food-loving friend, spouse, sib, kid, in-law, and more. Spoiler alert: they pretend to have your best interests in mind, but more likely they are just pushing product. Enough already, I declare. Let's talk about how to buy these gifts and what you should consider as you look for a special gift for the food lover in your life (or your own self). I prefer to say these gifts are for anyone who has ever eaten food. You don't have to be a food LOVER to enjoy some of these items. Being a food EATER is sufficient. My gift to you is help in navigating the purchase decision, important especially on big ticket items, but also on stocking stuffers because nobody wants to give a dud.
You may not know it, but I have a shop of my favorite items on my website. I have linked most items directly to the Amazon item, but there are a few links here to the shop where you can see all the must-have tools of the trade. And yes, I have an Amazon affiliate relationship, too. It is a good way to help a blogger defray the costs of recipe testing, et al, and to bring quality content at no cost to you. But at least for me, nobody is going to Club Med on the proceeds. I truly am a big fan of all the products that are there and either a lifelong user, a new super fan, or in the rare case (looking at you Vitamix), I have it on my own shopping list. I have nearly 100 items in the shop at this point and am always getting requests from my followers to help make a purchase decision. So if you have something to buy and you are not sure, just ask. It will go into the shop so others can benefit from our joint research. The links from the shop will drop you right into your Amazon account, logged in and ready to Prime ship, if that is the way your browser keeps you logged in. One last note on Amazon: I try to pick the least expensive offering that is Prime-eligible, but these things change rapidly. So do keep in mind that my recommendation is for the product and brand, and shop around as you always do. And be sure to read all Amazon reviews with a grain of salt. Or a shot of tequila. Or both. Who you gonna believe – Bizzle6739 or me?
And don't miss the last section of this post for home-made gifts and gifts to charity. Give the gift that keeps on giving. Invest in the future of our world. ♥
Whimsical Gifts for Entertaining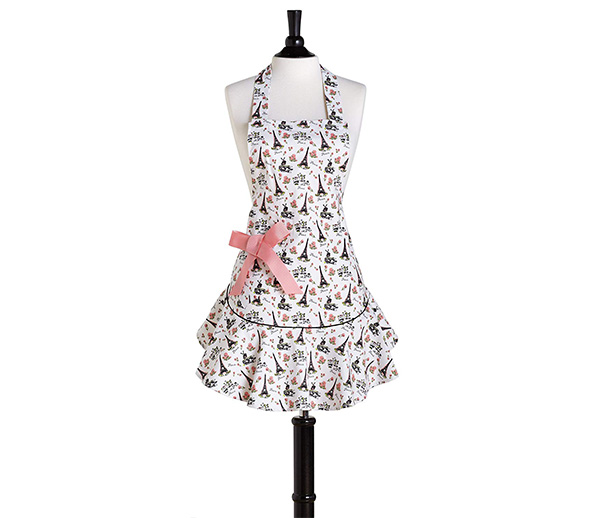 So this section does not in fact need a drill-down on purchase decision criteria, but I wanted to kick off this cooks' gift guide with some fun things. Jesse Steele makes the cutest aprons with all sorts of whimsical prints. How adorbs is this Eiffel Tower print? She sells them with dots, and checks, and cherries. Or how about a candy cane wreath print for this season? Many prints are 50s-reminiscent. And they come in Mommy & Me styles. What a lovely hostess gift.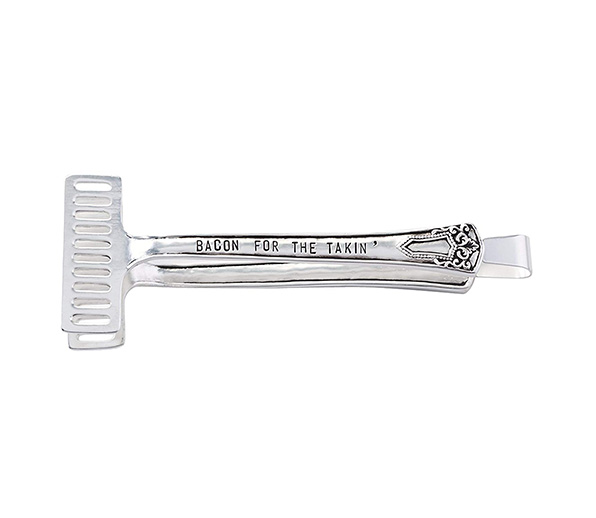 Now let's just get busy with Bacon Tongs. I don't think they really need much more than a loud MUST HAVE. Bacon for the Takin? Bwahahaha!! Yes this is pretty specific, but it's clever and oh so very unlikely to be a duplicate gift.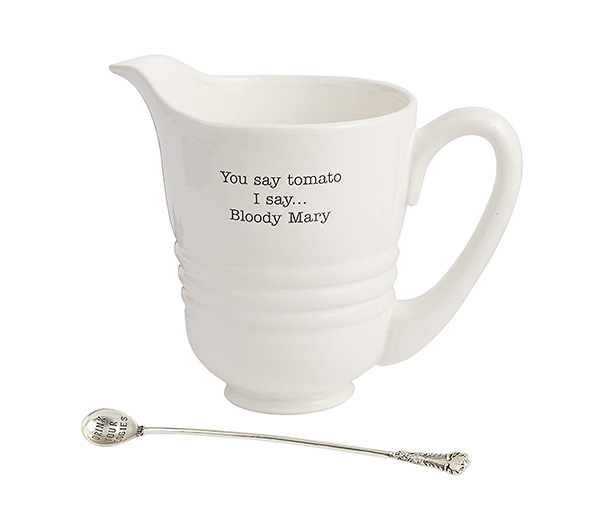 Tomato, Tomahto. I say Bloody Mary. This is another cute item from Mud Pie, one of my favorite gift lines in my shop. Don't miss the spreader set or salad bowl and tongs.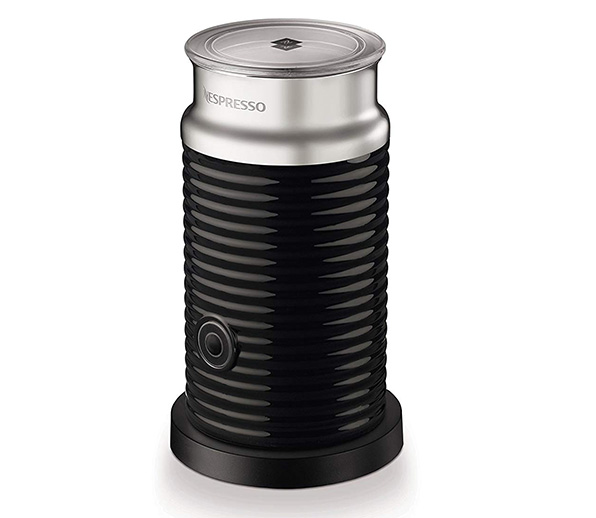 And one more idea for entertaining – in this case especially for the coffee lover on your list – the Nespresso Milk Frother. This game-changer can turn a basic cup of joe or your special blend pour-over into something sublime. Spoon some high quality froth onto whatever you are drinking. Hot chocolate? Warm winter cocktail? Sounds perfect.
Gifts to Stuff a Stocking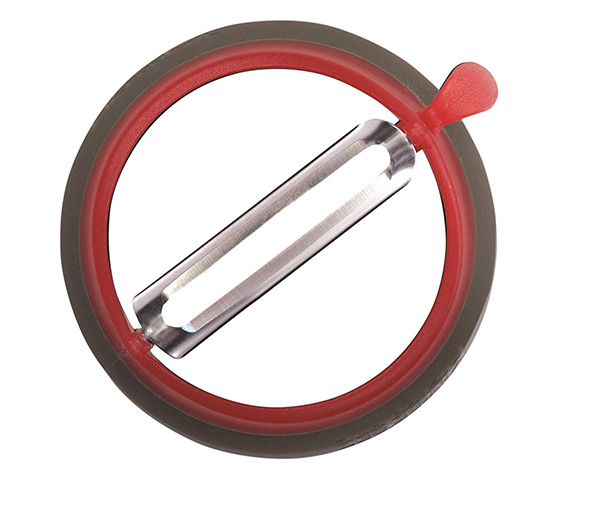 Okay, I need a bunch of you to skip this paragraph or at least act surprised. This is my 2018 stocking stuffer. I have a lot of props and gadgets from years of foodstyling – a storage space-full, to be exact. Many are rarely used so they will stay in pristine condition and look good on television. I have started using them all recently. And this was the peeler (by Microplane) that I grabbed when getting ready for Thanksgiving. Life changed. It's just as sharp and wonderful as the Microplane grater (also in my shop) is for zesting, but this time for peeling, with hands safely out of the way. Everyone needs one. Now.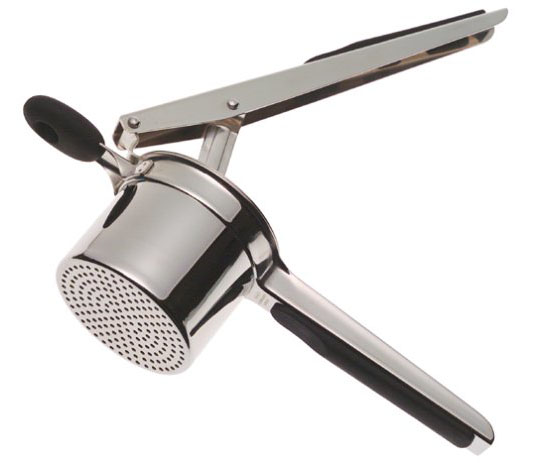 I have been touting the virtues of a potato ricer for as long as I have been blogging, but it seems that this needs to be used for people to fall in love with it. One follower took one to her Thanksgiving family visit and then went out and got one for everyone on her list. It is really magical because it avoids the need for beaters or masher or whatever you use now. You just boil potato chunks and push through this giant garlic-press-of-a- tool. Then just stir in milk and butter (and for me, goat cheese and thyme) and hit the table. So easy.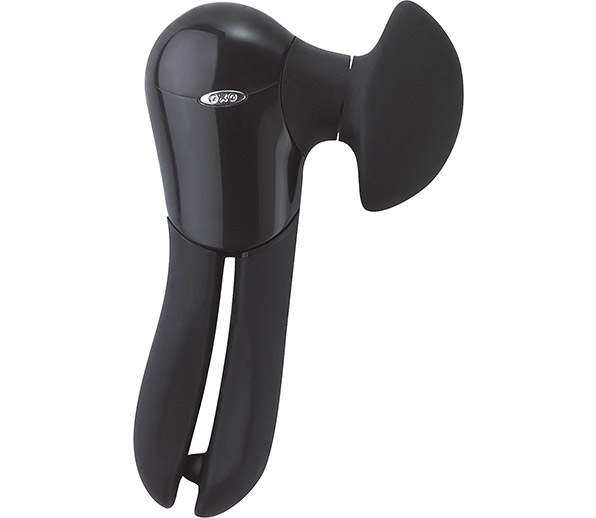 Oh, a can opener would be a wonderful stocking stuffer, said no one ever. Until now. This can opener is by OXO, the Good Grips people, and cuts the lid off while leaving a smooth edge. I feel good about using this because recycling is so much safer. No sharp edges to hurt your own family, and none as this empty (and rinsed) can goes off to meet its (recycling) maker.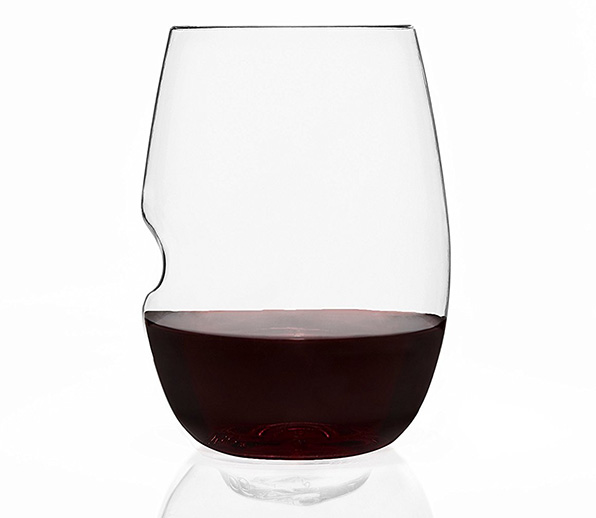 If you have ever used these Govino roadie wine glasses in the past, be pleasantly surprised that they are now dishwasher safe. And by roadie, I mean glasses you might carry to a picnic, or a concert or boating – someplace where you want something shatterproof. I originally found these at the Museum of Modern Art, and they definitely have a design flair about them. But now they are even more practical and easier to use and much less expensive. When you can't drink from glass, these are a lovely option.
Cooks' Gift Guide for Classic Keepers
These cooks' gifts are an investment, but they will last a lifetime if you take care of them. I have a blender, juicer, food processor, standmixer, knives, and more that I have had for 30+ years. Yes, they can be pricey, but buying from a reputable company that stands by its products goes a long way, especially in this disposable age we now occupy. When you look at my shop, you will see the same brands represented across items again and again. I have no sponsored relationship with these companies, but I really believe in their products. OXO for gadgets and tools; KitchenAid for countertop appliances; Staub, Lodge, Calphalon, Mauviel, and Le Creuset for pots and pans; Emile Henry for ceramics; and Henckels, Sabatier, and Wustof for cutlery. I'm sharing a select few of my favorites here, along with details on what makes them so outstanding.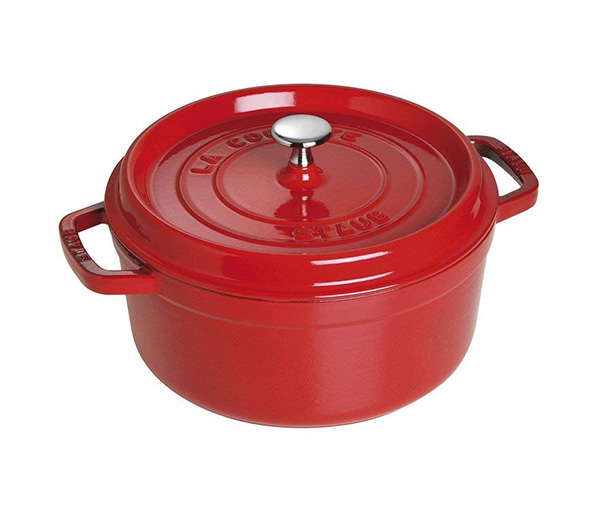 I love all things Staub. This is a 4-quart cocotte, a covered oven-proof casserole. It comes in a rainbow of luscious colors. I'm partial to cherry red. The lid on the cast iron Staub cocotte is designed to retain more liquid, creating a self-basting system, and the knob is ovenproof to nearly 500°F. These pieces will last a lifetime and work on all cook-surfaces including induction.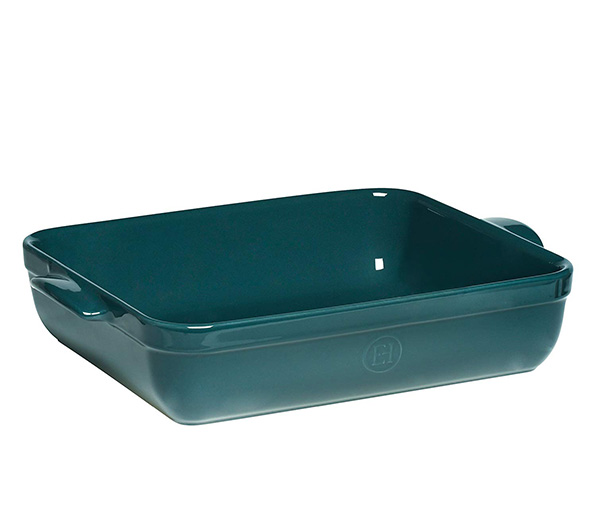 Emile Henry is my go-to for all things ceramic. I have them in round, oval, scalloped edge, rectangular and many colors. This is an extra-large lasagna pan, measuring 17 x 11. I first discovered the brand during my time in France – the company was founded there in 1850 – but they have become ever more popular in the US since then. Emile Henry is prized for its high-fired Burgundy clay. As a result, it is well suited for heat retention, is resistant to temperature changes, and is scratch resistant.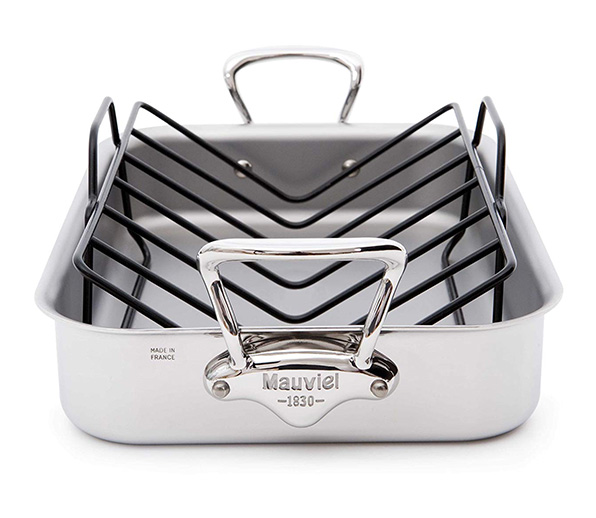 This 18/10 stainless steel roasting pan is by Mauviel, a company dating back to 1830s France. I love this pan because it is "stick". Non-stick roasting pans just don't develop the fond, the drippings on the bottom, essential to gravy-making. It's okay to have a non-stick rack in my opinion, but I want my pan to be able to let drippings develop color. This 5-layer construction has a stainless interior, 3 layers of aluminum for heat conductivity and a bottom layer of magnetic stainless for induction use. The heavily riveted handles are sturdy and safe, wide enough to use oven mitts, and best of all, it's guaranteed for life.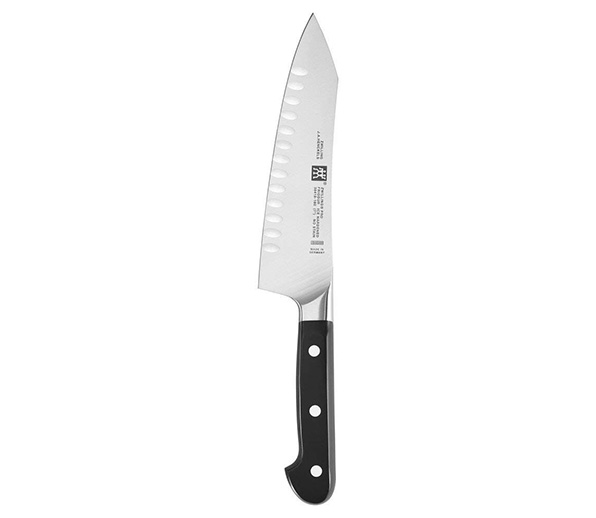 Zwilling J. A. Henckels is one of several cutlery brands I adore, including Sabatier, Wüstof and VictorInox. I find that many people are afraid of their knives and chose lightweight flimsy knives, often dull. There is nothing more dangerous. Dull knives slip. If you want to really up your culinary game, invest in a good knife, keep it sharp, and take a knife skills class. I like this Italian-designed and German-made knife because of its rocking blade. This Pro 7-inch Rocking Santoku knife allows an easier attack for Western "chef-chopping," keeping the knife tip down and rocking to cut with a forward motion. Chopping and slicing should both be done with a forward motion. Owning a good sharp rocking blade lets the knife do the work and minimizes fatigue. This knife is honed and hand-finished from a single piece of high carbon steel (it's 57 on the Rockwell scale which means excellent edge retention) and has a special formula no-stain finish, so you get the best of carbon steel without its typical staining.
Gifts for the Wine Lover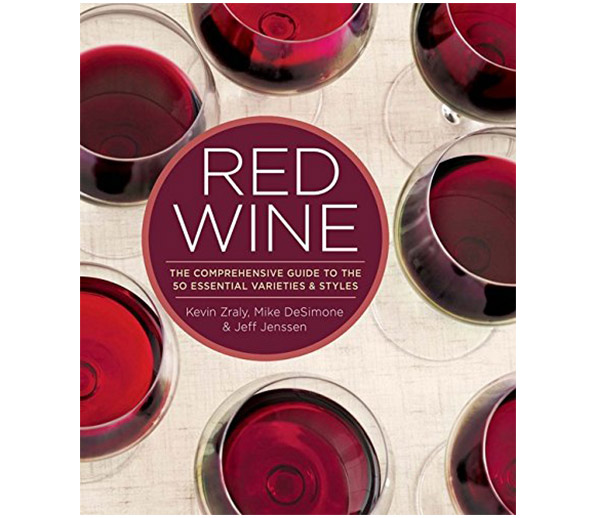 This comprehensive guide to the fifty red wine essential varieties and styles is written by my friends and neighbors, Mike DeSimone and Jeff Jenssen (The World Wine Guys) and Kevin Zraly (founder of the Windows on the World Wine School). The book (winner of the Gormand International Award for Best Drink Book) is organized by type of grapes, not regions, with recommendations from bargain to special occasion, as well as food pairings, beautiful photography, and engaging stories from the vineyards. You'll want one for yourself.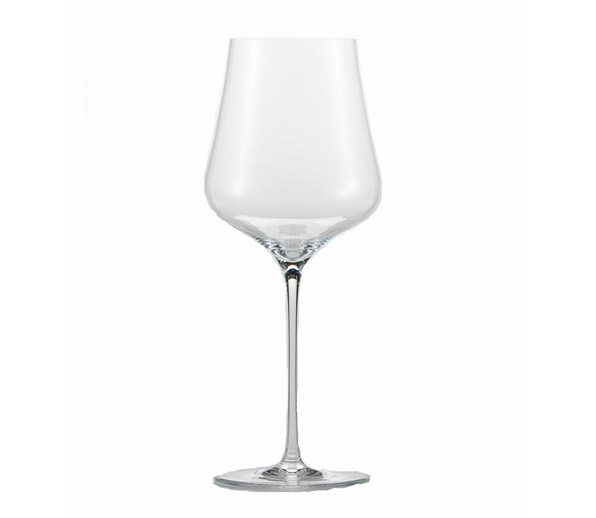 Also from a friend, Gabriel-Glas is the only wine glass you will ever need. Who needs a different glass for every wine you pour? The Gabriel-Glas is new to the American market, thanks to my friend Tempe Reichardt. This Austrian-made lead-free crystal is both delicate and elegant while also being sturdy and dishwasher safe. I didn't know I needed new glasses until I started using this one. The broader base of the bottom of the glass is a "bouquet-driver," while the slightly conical design concentrates the aromas.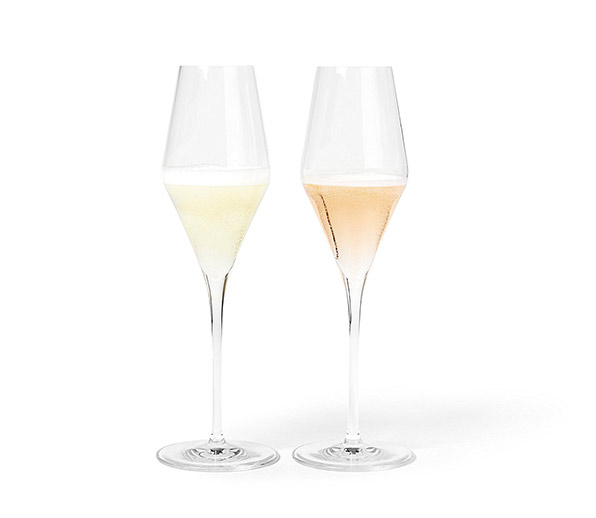 These make a lovely hostess gift or wedding present, but my money is on buying them for yourself. Sommeliers and wine-makers alike say this is the perfect glass to use for all wines.However if you want to use a flute for bubbles, Gabriel-Glas has got you covered.
Gifts for the Big-Hearted
For those that don't need a thing or would rather help others, what about something home-made or something charitable? Or both? A gift to charity, with a little sumthin' sumthin' on the side that shows you have added a little extra love. Here are two home-made culinary gifts I have shared in the past. Ingredients and containers (spice jars and candy tins) are both linked through my shop.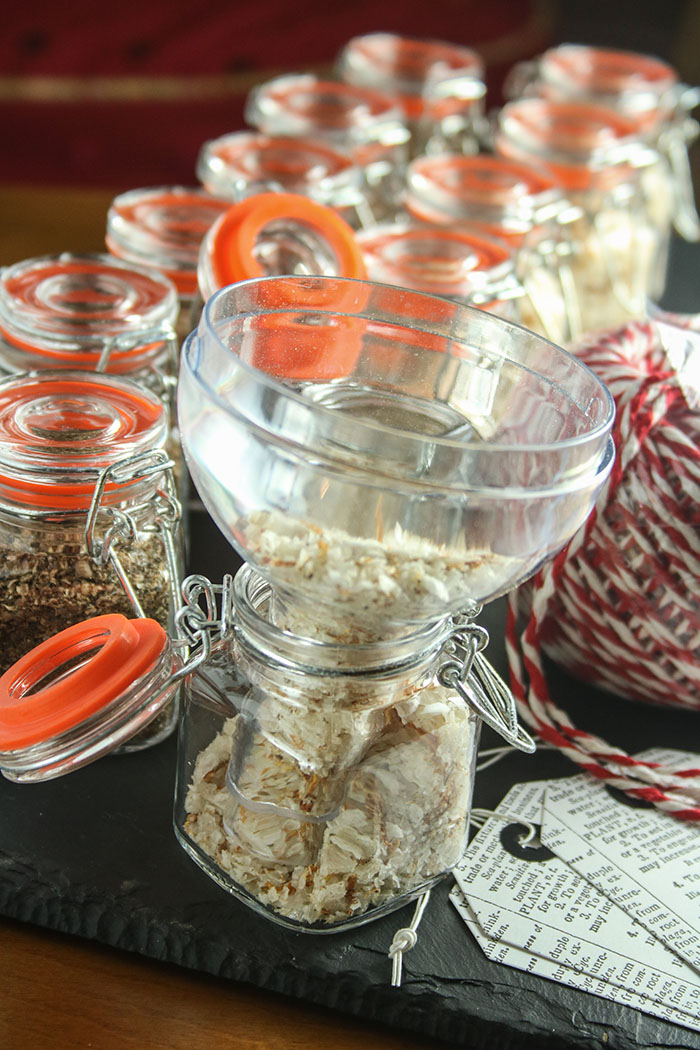 This is a tasty combo of citrus salt and zesty pepper. Giving something that is home-made is always appreciated and you will likely get bonus points for something that can be consumed. Win. Win. Win. Jars, salt and all you need are in the shop.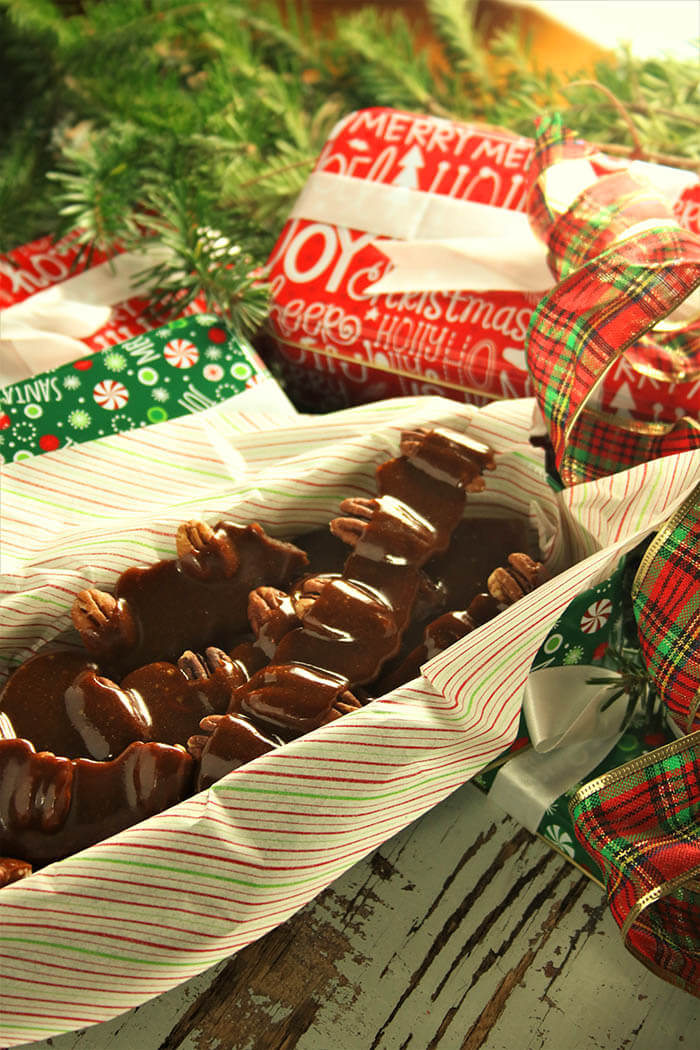 And this is Grandmother Keck's recipe. It's a pretty classic English Toffee but she called it butterscotch. And despite the fact that I first made it when I was 10 and never wrote it down, to this day I remember the proportions. One pound of brown sugar and two sticks of butter (minus one Tablespoon from each stick). The recipe in this post explains it better, but it was something I have remembered for decades. Such a treat!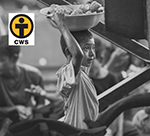 I'm a big fan of giving to charities in lieu of gifts. As I am about to join the Executive Committee of the Board of Church World Service, I can't think of a more worthy cause. CWS has a 70-year track record committed to making sure there is #Enough4All Their work provides hunger relief, among many other services, and is critically focused on ensuring proper nutrition for the first 1,000 days of a child's life. This is key to their development and healthy growth and essential in realizing their full potential later in life. CWS works with communities to find ways to feed themselves sustainably and nutritiously. I currently am trying to meet a $2500 goal and am extremely grateful to all of you who have and are considering a donation to this cause.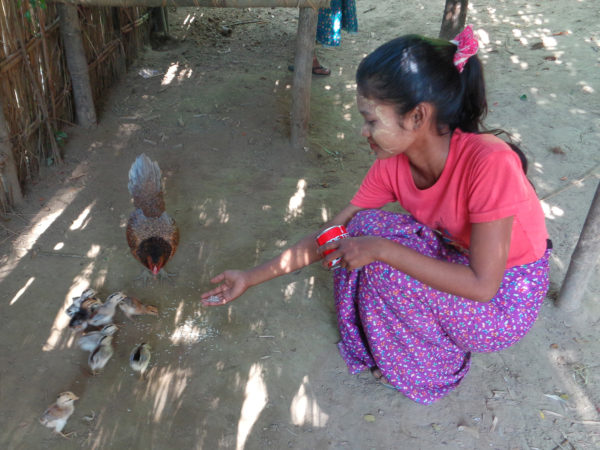 And for those that want to buy the best gift ever, CWS offers a best gift catalog. Two hens and a rooster? $18. How about a goat in Haiti for $65? Invest in women; in refugees; in water; in disaster relief. You will be surprised how far a small investment will go. Gifts come with recognition cards, letting your giftee know just how thoughtful you were.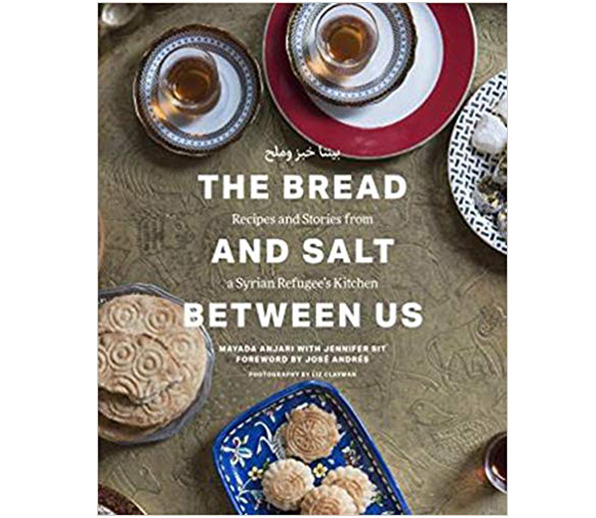 And lastly, this beautiful cookbook The Bread and Salt Between Us was just written as a labor of love by Syrian refugee Mayada Anjari. The good people of Rutgers Presbyterian Church, in partnership with CWS's refugee resettlement program, brought Mayada and her family to the U.S. two-plus years ago, after they had spent several years as refugees in Jordan. Mrs. Anjari illustrates how that first church-prepared welcome meal, and a reciprocal meal of Syrian food that she later prepared at Rutgers, built a lasting bridge simply through breaking bread. It's a wonderful collection of recipes, stories and mouth-watering photos, but most of all fellowship. Proceeds support Mayada and her family, as well as the New Americans Committee at Rutgers to further their work of welcoming and resettling refugees. Food & Wine called this one of the best cookbooks coming out this fall, and the New York Times recently featured Mayada in its feature "The First Thanksgiving". This is a can't-miss gift for a truly worthy cause!
Well that's a wrap for this shopping season. Santa has been very, very busy!! Please comment and let me know how your shopping is going. And of course let me know if you find something in the best gift catalog! I hope your shopping is stress-free and your holiday is joyous! Wishing you all the best for this season!!

This post contains affiliate links. For more of my must-have faves, visit my shop.
© Copyright: KatyKeck.com 2018. All rights reserved.
Hey, we want to hear from you!
Don't forget to Comment, Share & Subscribe to our blog.