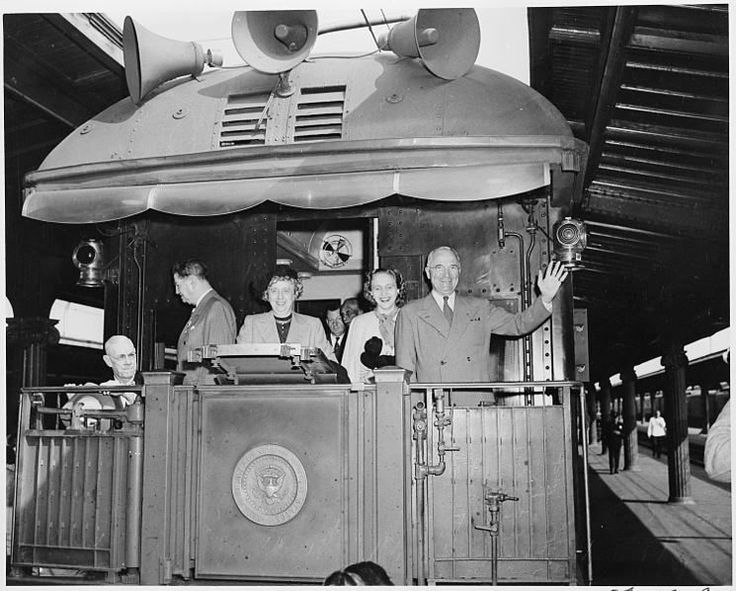 I'm struck once again by the cyclical nature of the universe. Different times, different responses, same problem – a world full of hunger. This month marks seventy years since Harry Truman broadcast the first televised address from the White House. Since most households still didn't have television in that post-war era, the story came across the airwaves as well. Truman's request was basic, yet eloquent:
Use no meat on Tuesdays
Use no poultry or eggs on Thursdays
Save a slice of bread every day
Public eating places will serve bread and butter only on request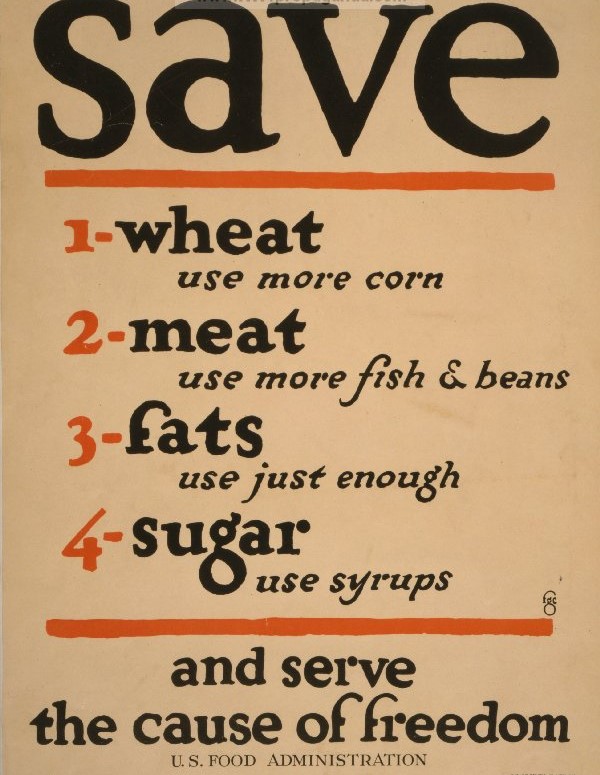 "It is simple and straightforward," said the President. "It can be understood by all. Learn it – memorize it – keep it always in mind." (NY Times, Oct 6, 1947) Winter was settling in and Americans cutting their consumption of proteins and grains would help hungry Europeans struggling to rebuild.  Church World Service (I'm a board member) started with Friendship Trains that crisscrossed the country picking up food donations for transport to Europe. The last stop was New York City where a ticker tape parade sent these cars on their way, while celebrating Americans' proud role in this hunger effort.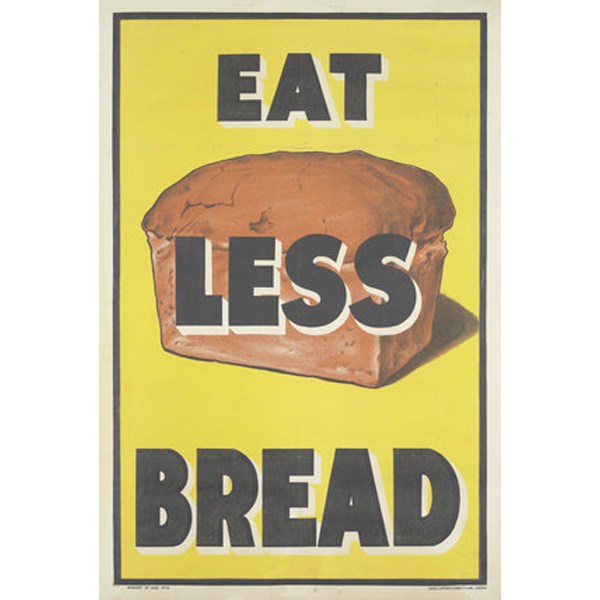 Truman went on to say "If the peace should be lost because we failed to share our food with hungry people, there would be no more tragic example in all history of a peace needlessly lost" … " the food-saving program announced tonight offers an opportunity to each of you to make a contribution to the peace."
The White House menus for that Tuesday and Thursday?
Tuesday luncheon
–grapefruit, cheese soufflé, buttered peas, grilled tomatoes, chocolate pudding
Tuesday dinner
–clear chicken soup, broiled salmon steak, scalloped potatoes, string beans, sautéed eggplant, perfection salad, sliced peaches
Thursday luncheon
–corn soup, peppers stuffed with rice and mushrooms, lima beans, glazed carrots, baked apples
Thursday dinner
–melon balls, baked ham, baked sweet potatoes, asparagus, cauliflower, green salad, coffee mallow
Got a hankering for perfection salad? Mrs. Truman would be so proud!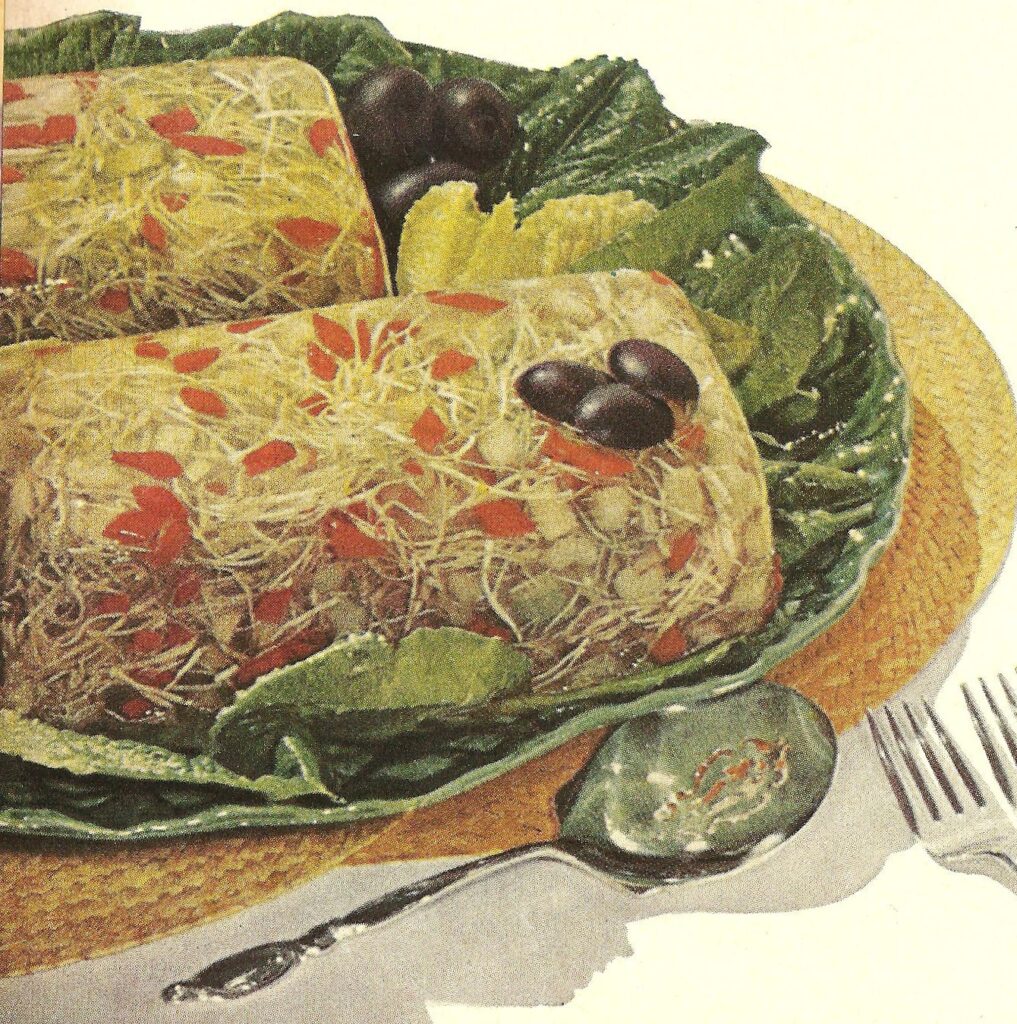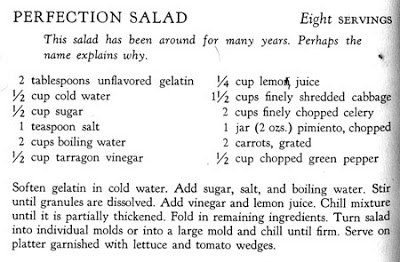 That was then; this is now!
If only those efforts ended world hunger. With the earth's population tripling in those 70 years (while the planet has pretty much stayed the same size!), hunger continues to persist. Obviously, I'm be dramatic and grossly simplifying what is a complicated situation. There are many factors at play, but there ARE also a few things we can all do to be part of the solution.
Sharing is Caring
The United Nation's Food and Agriculture Organization marks World Food Day each year on October 16, the day on which the Organization was founded in 1945. Despite many gains over the last decade, global hunger is unfortunately on the rise again. The newest numbers show an estimated 815 million people around the world are hungry and malnourished, especially those living in rural areas. Even here in the US, 85% of those in rural counties report persistent poverty – with many also suffering from food insecurity and childhood hunger.  How can you help??? I thought you'd never ask!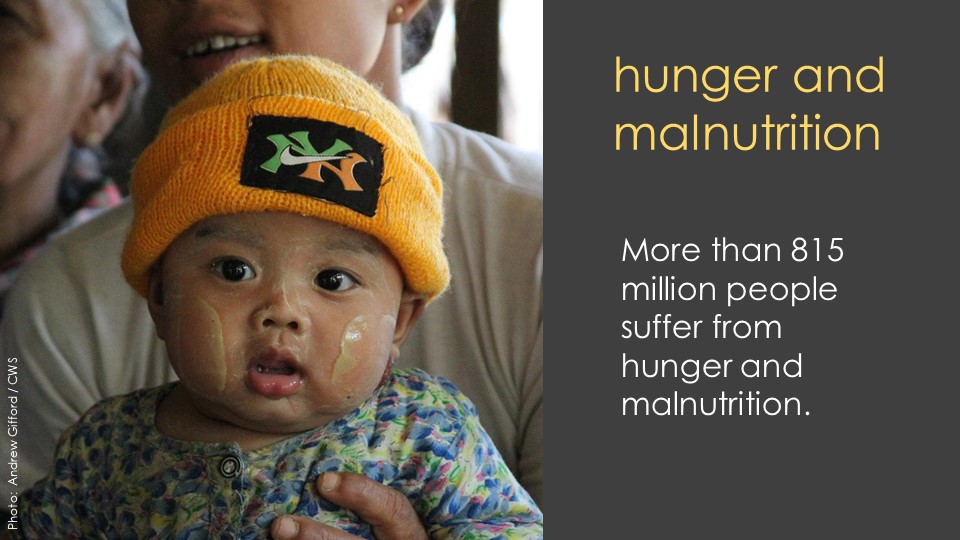 Walk for the Cause
All year long, but especially in the fall, walkers from all faiths recruit pledges to support their walks to benefit the CROP program. Over the past 25 years, more than $300 million has been raised to benefit those in need both in the local community and around the world. People of all ages join to form teams and raise awareness to the plight of so many who are hungry. You too can organize a team. What a great way to enjoy this weather and help a brother out! If you are not a walker, but still want to help raise awareness and funds, you can add your financial support to my hunger campaign at TeamCWS.
Be Less Wasteful
In the US, we are still wasting 40% of our food supply. That's a crying shame.  About a year ago when I first started writing about food waste, I took on two very simple habits and have not only saved food, but saved a stash of cash while doing so.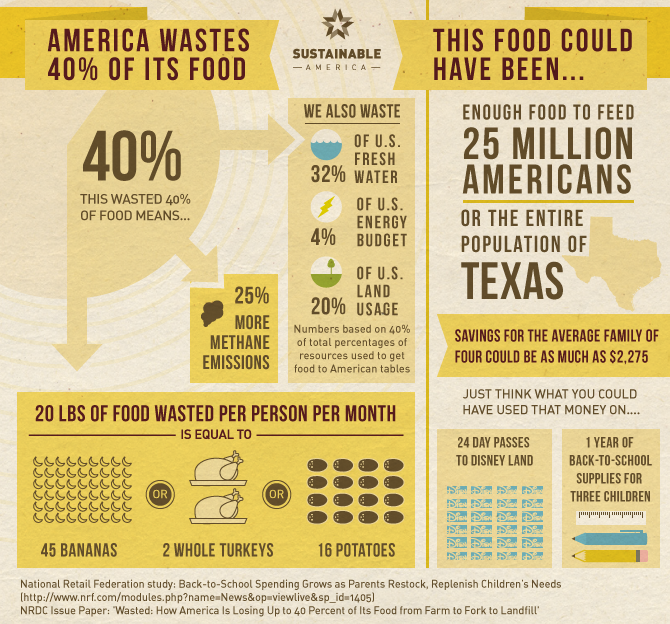 Before I lose any fruit that is about to spoil, I trim, peel, chop or whatever is needed and put it in Ziplocs in the freezer. Ripe bananas ready for banana bread? Check! Blueberries for my smoothie. You bet!! I sometimes find multiple things going at once and make smoothie packs…. like one cup blueberries, 1/2 pear and 1/4 avocado in one Ziploc ready for my chia smoothie. Just add coconut milk and chia. (Thanks Lyn-Genet!)
And before I lose vegetables, I make soup. If I don't have time to make a full batch, I will sauté the vegetables and cover them in stock and then freeze, so I have a soup starter when I do have time.
You can thank me later!
Feeding the Future
As all this waste was churning through my mind, I happened upon a food truck on Columbus Avenue one Sunday afternoon. Or was it? No, despite handing out burgers (or were they?), it was not a food truck. It was The Economist. They were wrangling subscribers, but by highlighting a very real issue, while handing out pea burgers. How do our culinary trends and food production impact our planet? I have to say this graphic caught my eye.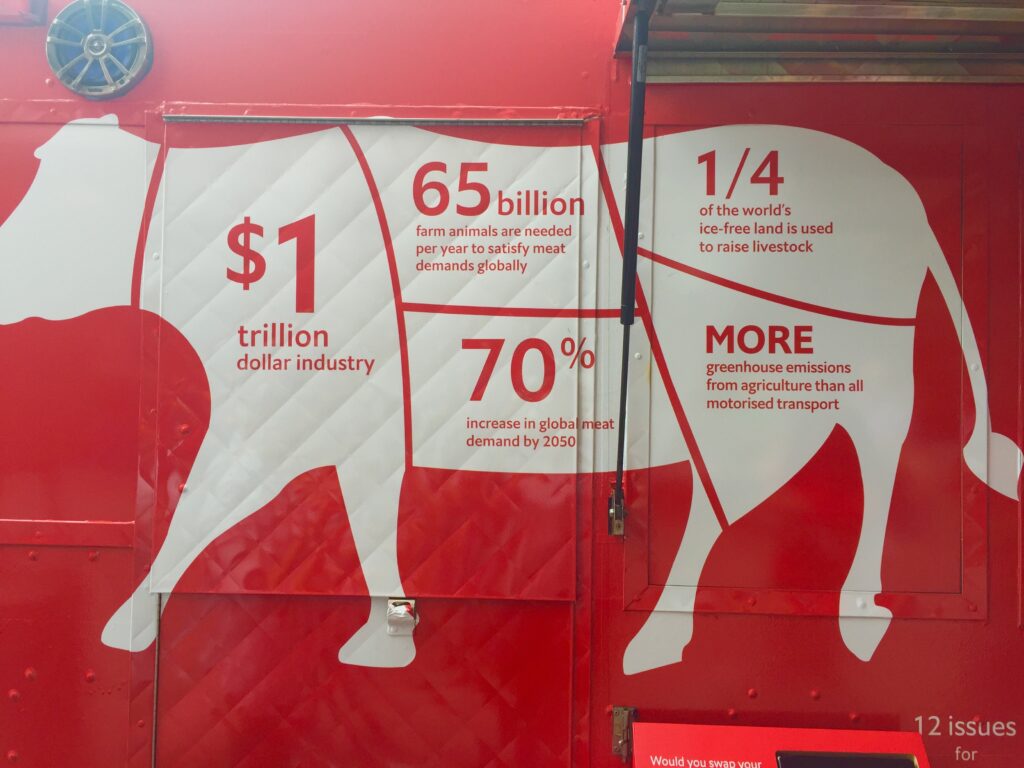 Their campaign Feeding the Future (please, please, please check out the amazing info here!) raises very real questions about everyday decisions that have meaningful impact on climate change.  Meatless Monday does more than cut your own cholesterol. It reduces methane gases. More greenhouse emissions from agriculture than all motorized transport combined? Color me surprised.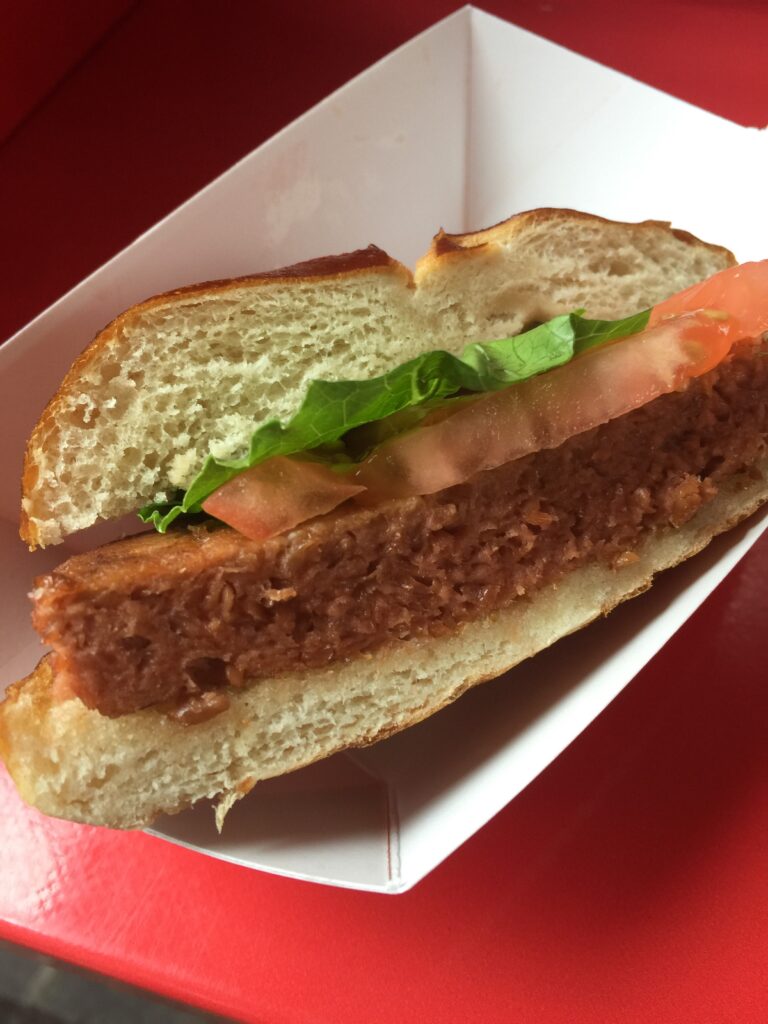 I tried their pea-based burger and it surprisingly tasted and felt like beef. I am not sure that is a good thing. I usually like alternatives that are a replacement with a whole new concept. Innovate don't mimic. But the point was well taken – you can have a meaty burger without killing a cow. Don't worry – I'm not going all veg-head on you, but if we sub a few alternatives here and there, those drops in a bucket across millions of people will add up to positive impact. I swear it!
#RealSchoolFood
And if none of this is for you, here is something that you can do for school children with virtually no effort. Everybody is for healthy food for schoolchildren, right?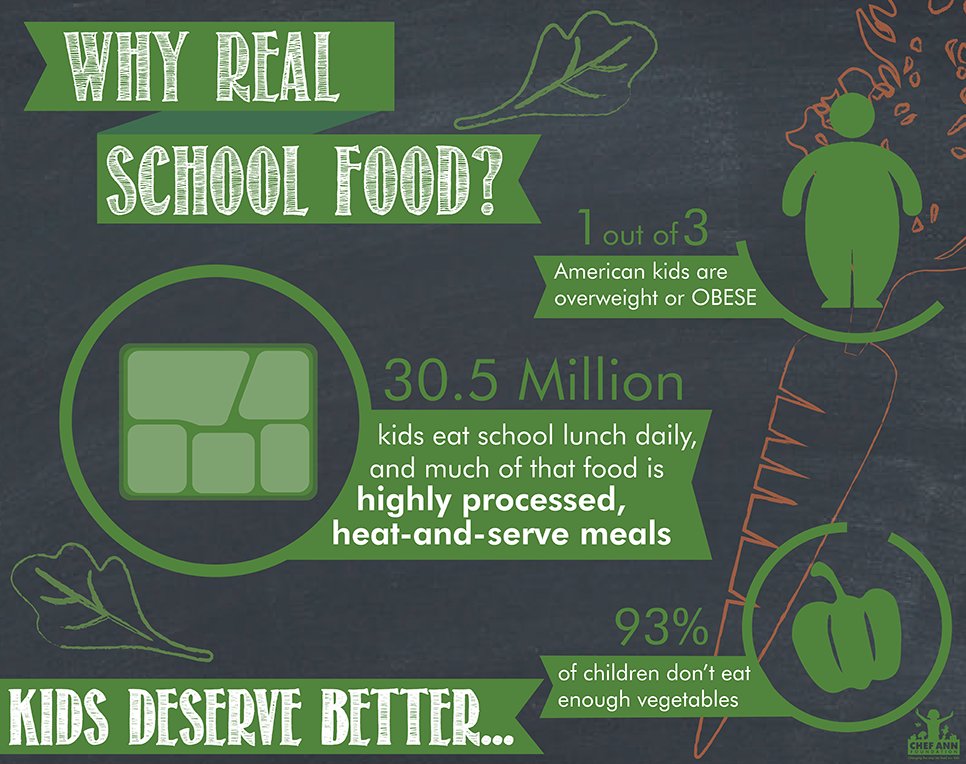 Snap a photo of yourself/your friend/your dog holding a sign that is tagged #RealSchoolFood and post on social media. Make sure it is public (if posting on Facebook) and tag my friend Chef Ann! (Facebook: @Chef Ann Foundation, Twitter: @ChefAnnFnd, Instagram: @chefannfoundation). And for that tiny little effort on your part, the sponsors of #RealSchoolFood will donate a $1 to improve school meals for all our kids. I call that a winner!
Find a way to make a difference. And help spread the word. Here's to better eating for all!!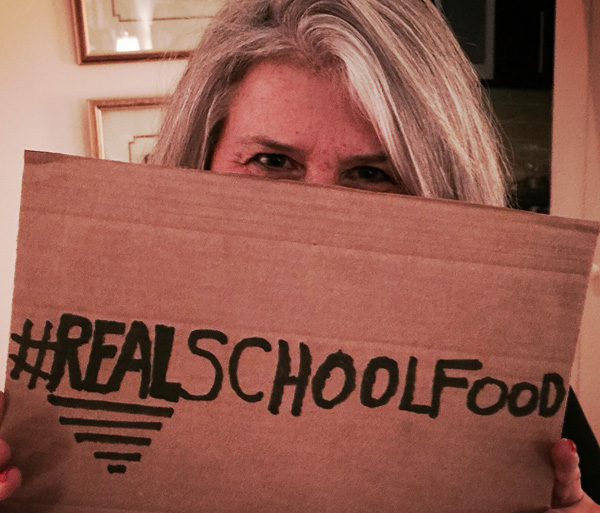 © Copyright: KatyKeck.com 2017. All rights reserved.
Hey, we want to hear from you!
Don't forget to Comment, Share & Subscribe to our blog.