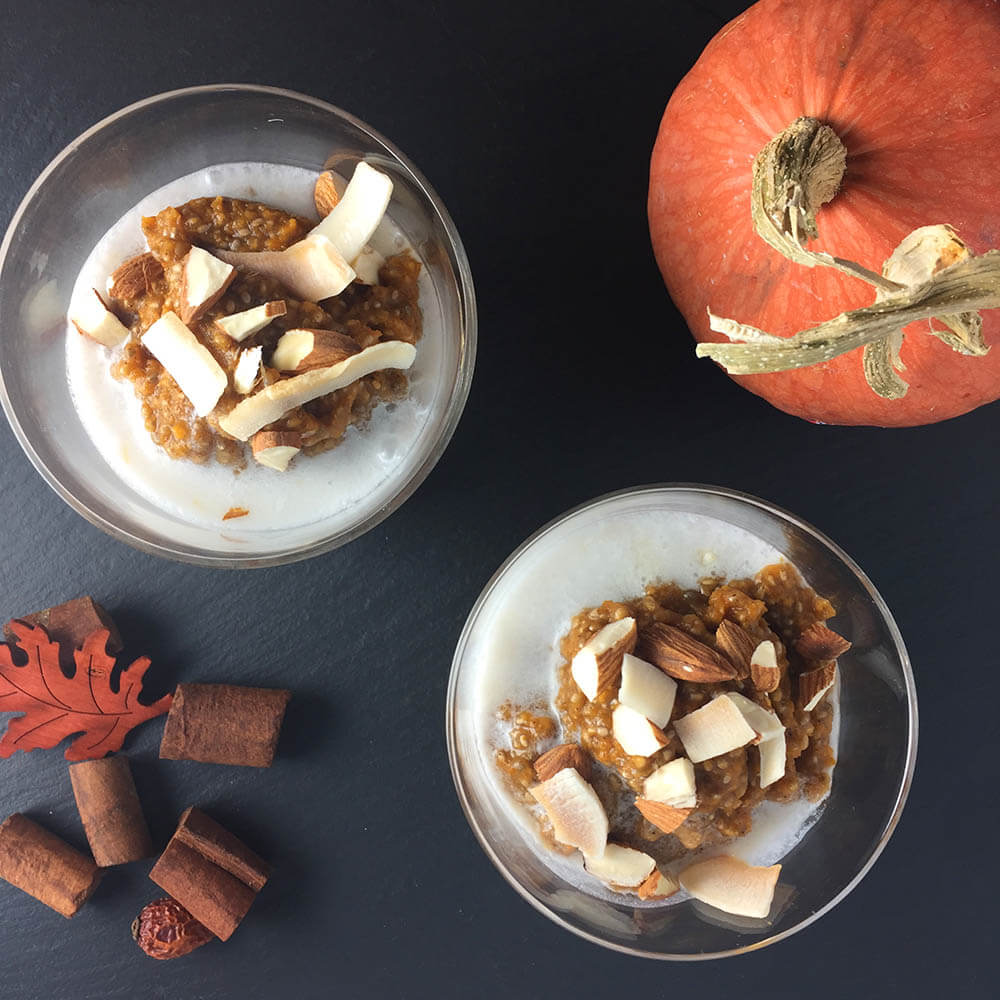 Well color me surprised! If you ever told me I would be writing about Pumpkin Chia Pudding, I would have called you a big fat liar. Not really my thang. But a couple weeks ago I ran across a post called Chia Seed Pudding Is Disgusting, and You Know It and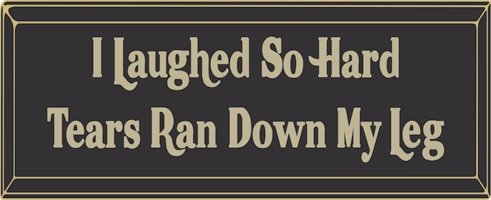 I also felt compelled to set the record straight. True, the commercially produced products that the author referenced can be "gelatinous, slimy, and look like frogspawn", but I have the secret ingredient for a homemade version, and it's probably already in your pantry. Pumpkin puree. The author of the post, Bailey Bennett, seems to be most horrified by the mouth-feel ("chewy mucous"………are you howling yet?? Come on!!! It's a healthy seed, people, not the apocalypse). I propose that with the mere addition of pumpkin, it is neither slimy nor looks like tadpoles in training. This is not the first time I have let pumpkin do my heavy lifting. A client once had me try to sneak a secret healthy ingredient into a dessert bar. They wanted brownies, but I knew it would be too obvious – I went with pumpkin pie bars, figuring that pumpkin was already famous for making the leap from vegetable to dessert. I needed to merely ride her coattails.

Adding pumpkin to chia goo actually makes for a hearty breakfast pudding (or porridge, your call) that takes zero cooking and can be made ahead. To serve, I just zap it in the micro with a splash of coconut milk (the beverage in the refrigerated milk alternative section, not the canned full-fat Asian ingredient) and top with chopped almonds for added protein. It's also great straight from the fridge – kind of like Siggi's pumpkin yogurt, minus the dairy devil.
Mine is a creamy, full-flavor, dessert-like breakfast dish, ready on the fly. None of the "gelatinous mold that wiggles, jiggles and squelches with every touch of a spoon". I can't be sure, but I suspect Bailey's brother stuffed chia pudding in her sneakers at some point. I had a similar experience with Vienna Sausages and I feel her pain.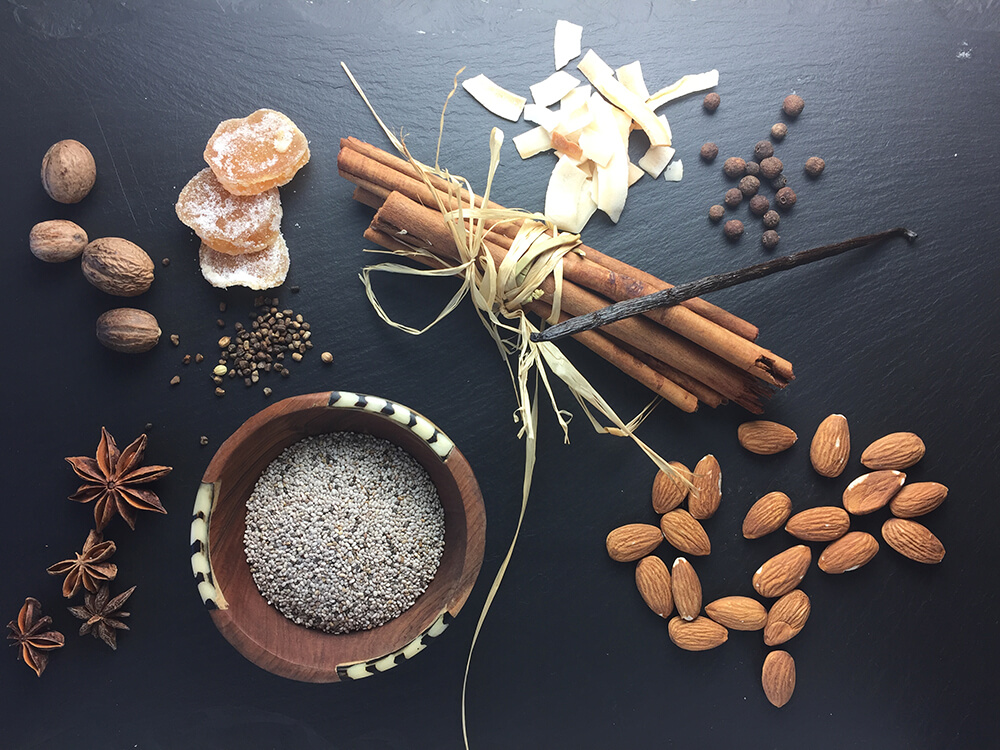 Chia is an herb in the mint family and a rich source of Omega 3, B Vitamins, Calcium, and Manganese. (For more on those nutritional benefits, check out Health Ambition). For me, the real rock star is its protein content. A life-long struggler with eating in the a.m. (I went to work in television at 4am way too often, sometimes after closing the restaurant at 2 am), breakfast was for me theeeeee meal to skip. And if I grabbed something in the studio, I can assure you it was not worthy. No doubt, it was carb-heavy and protein-free. Though I wanted to….I. Just. Could. Not. The elusive fantasy meal needed to be tasty, high protein (or sleepless me would sugar-crash soon), portable, and bonus points for being able to be sucked down. Fast. During my Bush's Best Beans days, I concocted a smoothie secretly filled with Great Northerns. It worked really well for a long time, but then Greek Yogurt came on the scene and caught my eye. I am nothing if not a serial breakfast loyalist. More recently I have wanted to find several options of the perfect combo (delish, hi-protein, fast, portable) with less reliance on dairy. After devouring everything written by Lyn-Genet Recitas, creator of The Plan, I committed to 10 grams of protein for breakfast – non-dairy. Whaaaaaaaaaat? You're scaring me!!!!!! How will YOU EVER do that?????? That's when I started dabbling with spelt flakes, flax granola and chia pudding. And, we're back. Chia Pudding! Pumpkin Chia Pudding!!
This recipe is made in 2 minutes – dump and stir – and packs 8-10 grams of protein (depending on how many almonds in your topping (shout out to pumpkin seeds – a small handful has 9 grams of protein and is a great source of zinc)). It's very low in sugar (bonus in preventing late morning crashes) and is high in fiber – 45% of your RDA. And of course, all those spices are amazing for digestion and so much more. Cinnamon alone aids digestion, is helpful with controlling type 2 diabetes and cholesterol, and serves as an anti-inflammatory. It's all good!
But most importantly, it's tasty and easy to take to work or eat on the fly. And it does not, I'm quite sure, include, as Bailey suggests, the "tears of all the poor souls who've wasted their afternoon snack on a bowl of grayish goo."

Print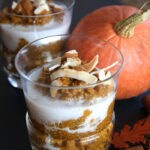 Pumpkin Chia Pudding
---
Author:

Total Time:

5 minutes

Yield:

Serves 4
Description
This rich and creamy pumpkin chia pudding is actually a healthy, high-protein, high-fiber, low-sugar breakfast-on-the-run kind of dish. It doubles as a dessert.
---
½ cup

chia seeds

1 teaspoon

ground cinnamon

½ teaspoon

ground allspice

½ teaspoon

ground ginger

¼ teaspoon

ground cardamom

1/8 teaspoon

ground nutmeg

1 ½ cups

unsweetened coconut milk beverage (I like Silk, Trader Joe's, or So Delicious – 45 calories per 8 ounce cup. The sweetened versions have another

40

–

50

calories of sugar).

1 Tablespoon

maple syrup (or more to taste)

1 teaspoon

vanilla extract

½ teaspoon

almond extract

15

-ounce can pumpkin puree
---
Instructions
This is basically a dump and stir recipe. But, I've listed the ingredients in the order I like to add them:
First – the chia and 5 dry spices. Dump. Stir.
Then the milk, maple syrup, and two extracts. Dump. Stir.
Once they are combined and the spices are dissolved, then I fold in the pumpkin.
Store, refrigerated, in an airtight container.
To serve, microwave with an additional splash of coconut milk until warmed through (or serve cold) and top with chopped almonds and coconut flakes.
Notes
Serving suggestions: chopped raw almonds and/or toasted coconut flakes
Prep Time:

5 minutes

Method:

Dump & Stir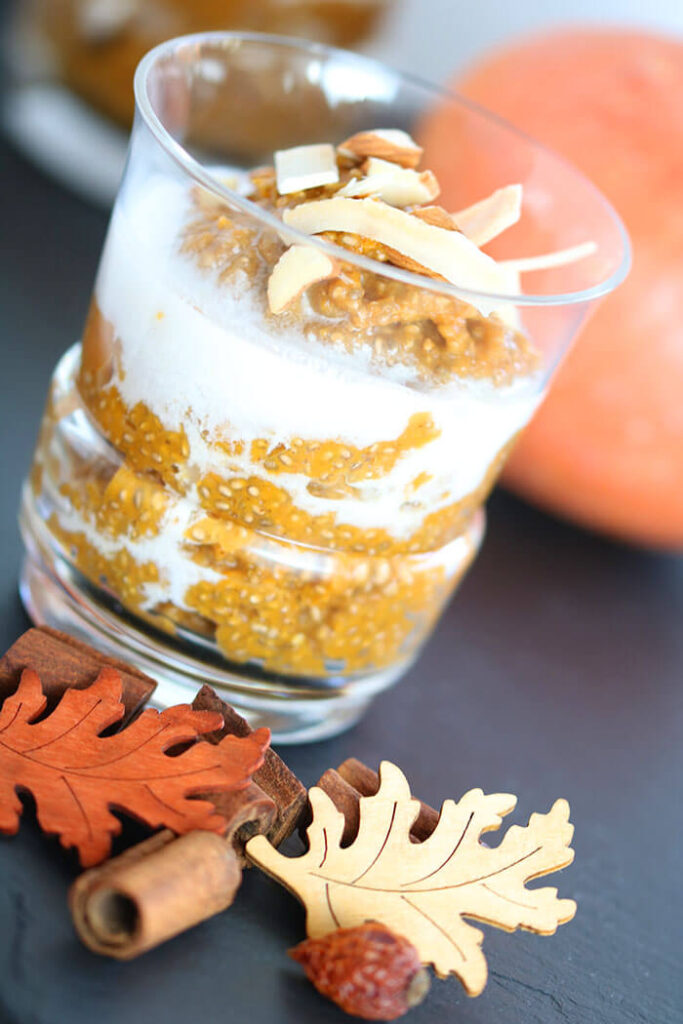 © Copyright: KatyKeck.com 2016. All rights reserved.
Hey, we want to hear from you!
Don't forget to Comment, Share & Subscribe to our blog.