I have seriously gone down the Pot Lucky rabbit hole, or as I have recently taken to calling it – the Curated Pot Luck.  It was only a matter of time after sausage making, soup swapping, and pizza topping, that I would dive head first into a burger blast.  No doubt I have mentioned that I rarely get dinner invites,  despite my dear friend Cindy running ahead and telling people they'll have me at hambur…. (hint, hint, hint – I'm a gracious guest, really I am).  If this party didn't crystallize that concept, I'm destined to dine at home.  Burgers, burgers, burgers and more burgers.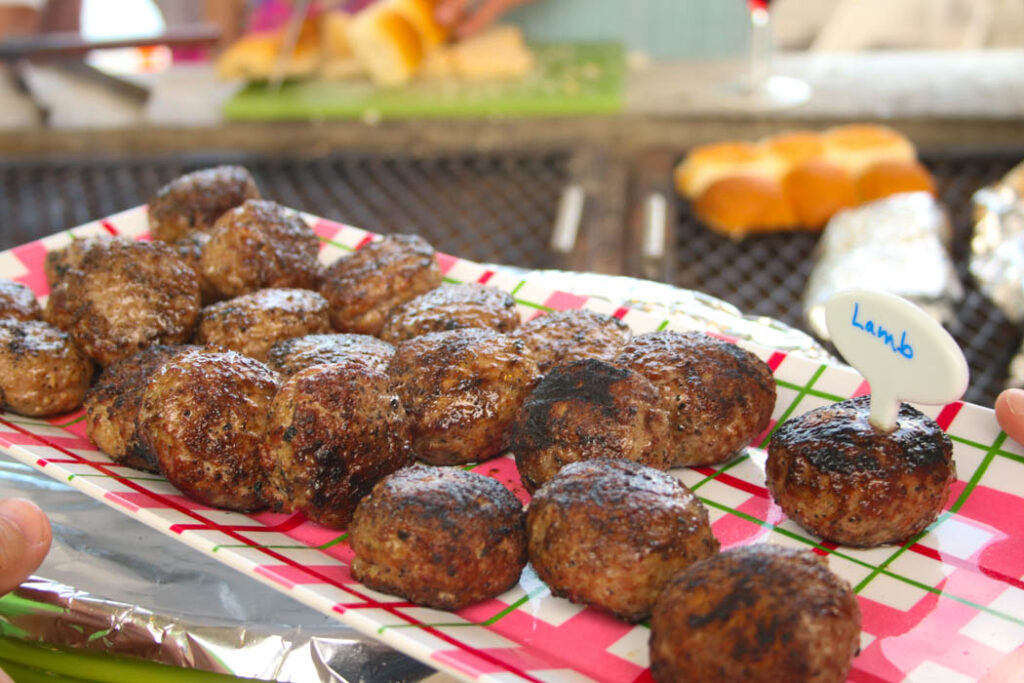 The gang has started to embrace (or run for the hills) the idea of bringing together a culinary creation around a theme.  This time I first lined up six people as the Patty People.   The call went out for each to bring a different flavor, 3 pounds divvied up into 2-dozen sliders.  Yup! That's 12 dozen sliders.  Plenty to share for any one that wandered our way.  We ended up with turkey burgers – one of my go-to recipes – a three-cut beef blend, lamb, bison, shrimp and a beef raised locally by the pattier himself.  (Note to Dan: standing invite).

I provided the Designated Toppers with a range of ideas, but the contributions far exceeded that list.  Cheeses, veggies, special sauce and more. In case it's not yet clear – "more" means bacon.  Or it means more bacon.  The contributions ran from an irreverently-titled hot sauce to smoked onions stuffed with garlic, and on to smoked tomato mint jam (Noyce!!! A fabulous complement to the lamb burger).  I felt a bit like the butterball hotline, holding court and making pairing recommendations.  A cup or two of each topping is plenty if you shoot for the wide range that we recruited – no need to prepare vats-full.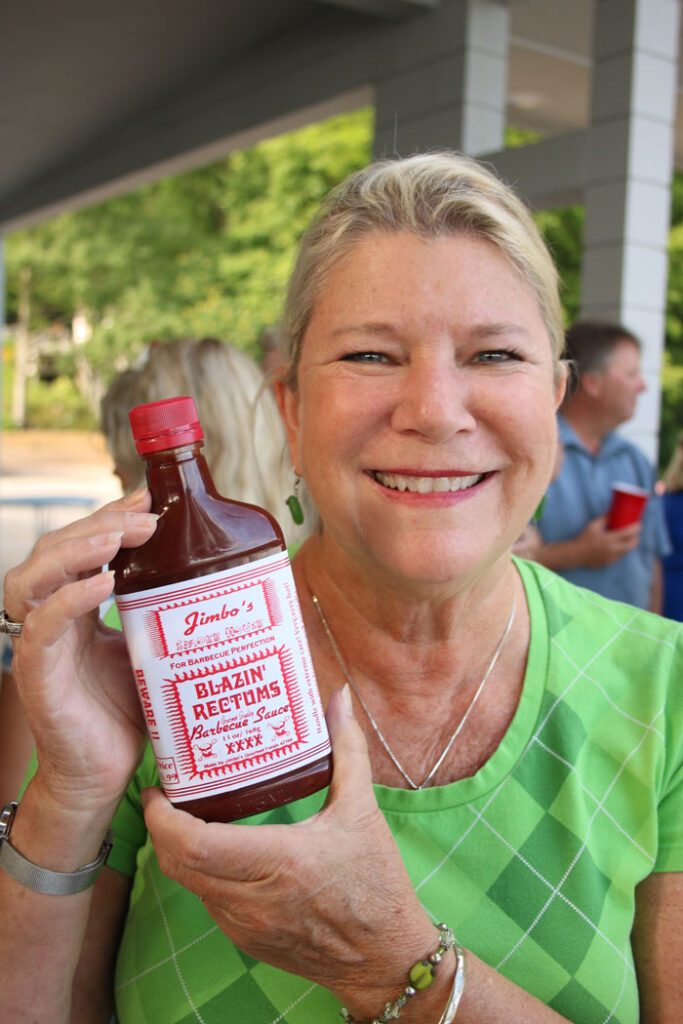 Here are a few of the amazing items that painted the burger canvas:
Cheeses:
Goat
Bleu Cheese Crumbles
Pepper Jack
Jalapeno Pimento Cheese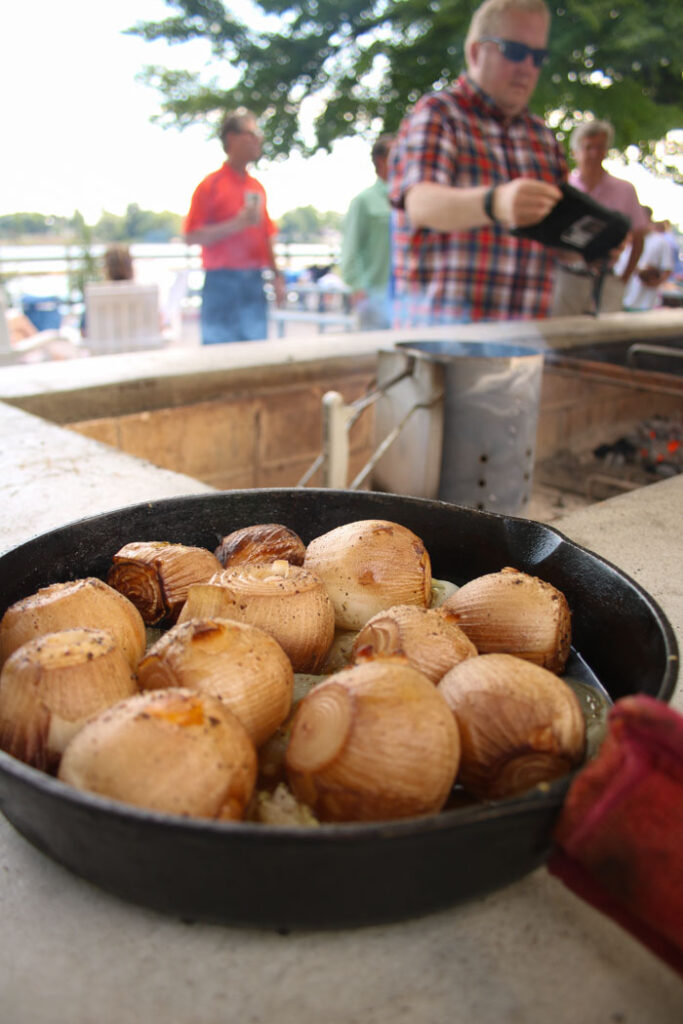 Veg & more:
Mushrooms Bourguignon
Smoked Onions
Mango Salsa
Arugula
Pickled Peppers
Lemon Feta Pepperoncini
Julienne purple radish
Bacon
Special Sauce:
Salsa Verde
Chimichurri
Cumin Yogurt
Mint Pesto
Chipotle Aioli
Roasted Pineapple Habanero Sauce
Guacamole
Tzatziki
Smoked Tomato Mint Jam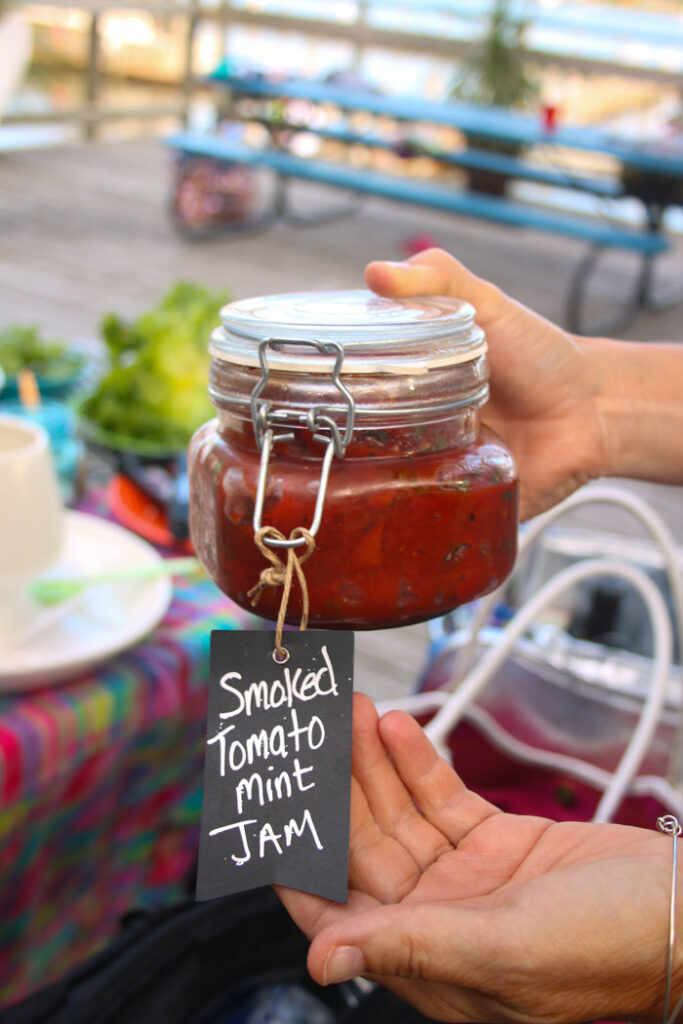 Amazingly there were only about 3 of the 144 sliders left.  Clearly no one went home hungry and everyone was very (wink, wink) "happy".  Sharing a grill and creating your own masterpiece is a great way to get the group mingling – everyone has something to say about their personal favorite combo.
Talking Turkey
If you have ever visited me in Michigan, you have probably had a turkey burger.   Because I add drained salsa to the very lean (read: potentially dry) meat, I tend to do a jar or two's draining at once.  Then I patty the burgers out and wrap individually in saran and freeze on a sheet pan to keep their shape, zipping them up when frozen.  It's great to have as a staple when company comes unannounced (unless they come three times in one day – you know who you are!)  This is the kind of dish I always make well ahead of guests and if I'm not freezing the patties, each wrapped in saran, I put them on a tray with wax paper below and on top of the burgers, and refrigerate for up to two days. If I'm holding for more than a few hours, I'm sure to wrap the whole tray in saran.  This resting time really helps firm up a somewhat wet patty.
At the very beginning of my career, I assisted my cooking school teacher Rick Rodgers in classes and at book signings.  He wrote both the Turkey Cookbook and Thanksgiving 101.  He has written well over 30 books now and there is not a dud among them. Every recipe is always impeccably tested.  I have links to a couple of the books in my shop but truthfully they are all fantastic.  I have a vague memory that we made turkey burger sliders for some book signings and served them on little potato rolls.  I think that is where the idea of drained salsa first came to my attention. Since then turkey burgers were a staple on the menu at my restaurant New World Grill, where we made Pico de Gallo in-house and added cumin, shallots, and a splash of white wine.  However you do it, these stir-ins add a lot of flavor and keep the lean meat from being dry.  I really love these with pepper jack and grilled onions on an onion roll. Go big or go home.
Turkey Burger
For the burger pot lucky, I used one of my very favorite salsas: Frontera Chipotle Salsa
.  Because ground turkey is a blank canvas, you almost can't over-season it. In other words, more heat, more spice. Please.
16 ounce jar of favorite salsa, drained and liquid discarded (or save and use to season a sauce, etc.)
3 pounds ground turkey
3 shallots, chopped
2 teaspoons ground cumin
1 teaspoon salt
½ teaspoon ground black pepper
Pour the salsa into a fine mesh strainer, set over a bowl. Set aside for 20 minutes or more until the liquid has been released. Discard the liquid or save/freeze for something else.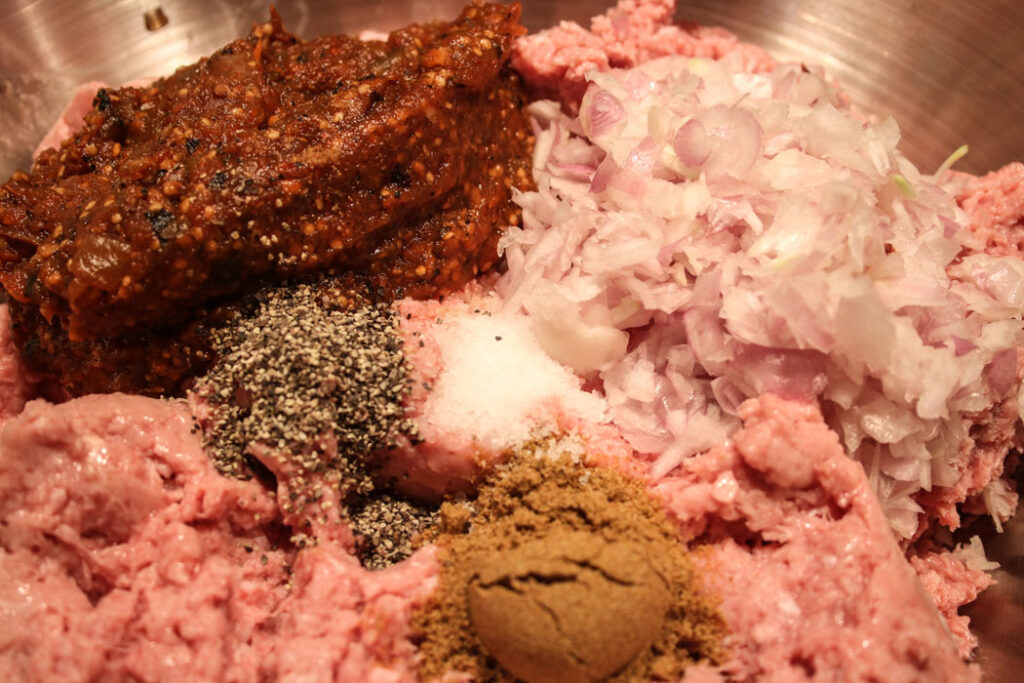 Mix the turkey, drained salsa, shallots, cumin, salt and pepper by hand until incorporated and shape into patties. See note above about stocking your freezer or letting them rest for an hour (up to two days) in your fridge before grilling.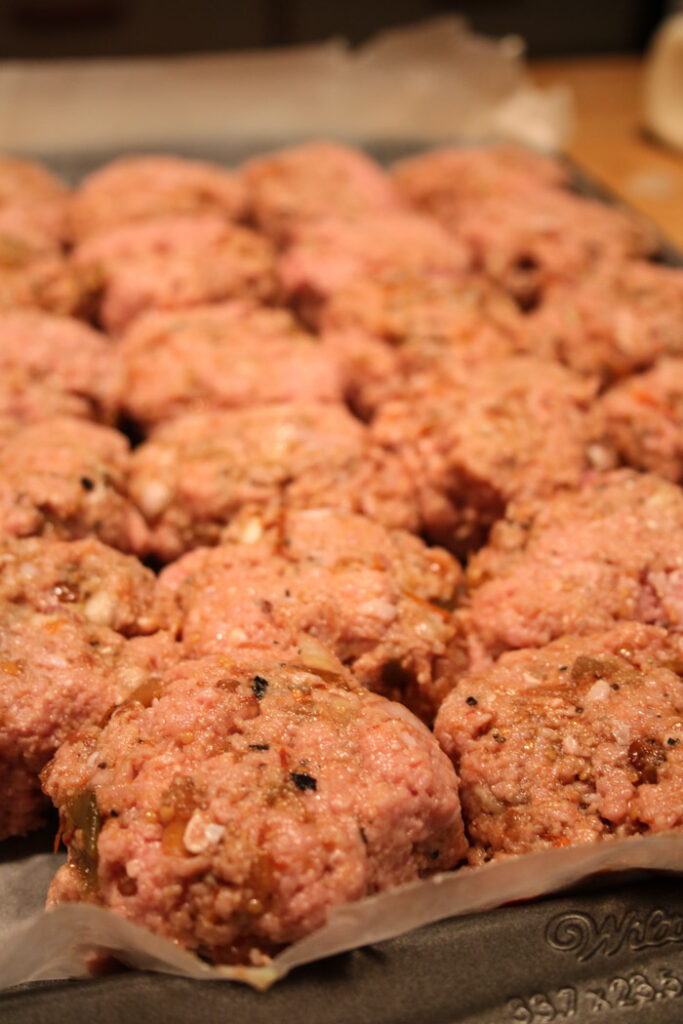 Grill over a medium-hot fire until cooked through (timing depends on burger size).  Poultry should always be thoroughly cooked.  If you find it hard to flip, show a little patience. A hot grill will always release the stuck food when it's ready.
Serve with firecracker cole slaw – recipe is coming soon!!
Makes 24 sliders or 8 full size burgers.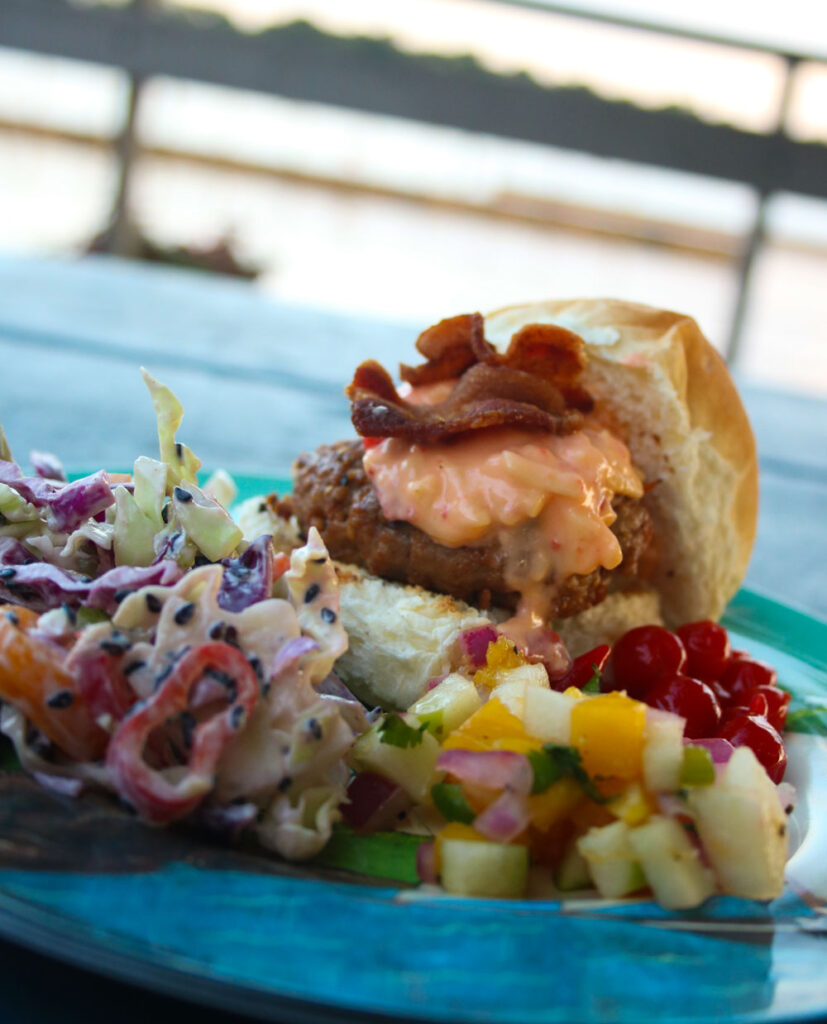 This post contains affiliate links.  For more of my must-have faves, check out my shop.

© Copyright: KatyKeck.com 2016. All rights reserved.
Hey, we want to hear from you!
Don't forget to Comment below, Share & Subscribe to our blog.
Save
Save
Save
Save
Save
Save
Save
Save
Save
Save
Save
Save
Save
Save
Save
Save
Save