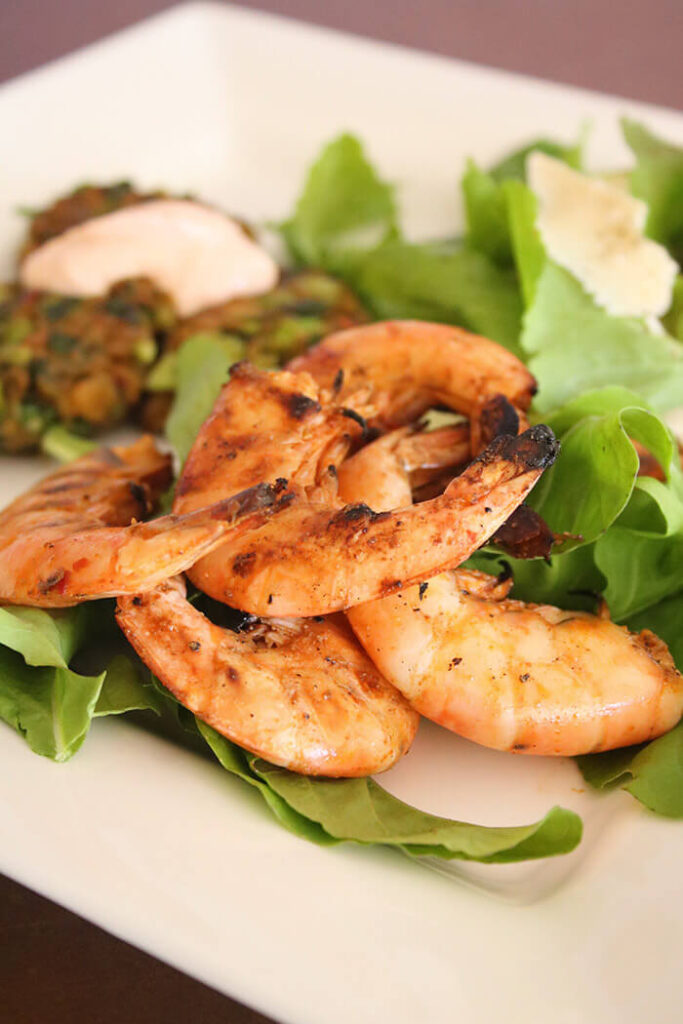 Even though #NationalShrimpDay is meant to be a 24-hour thing, I feel it's more like a birthday and should really be celebrated for a week, a month, or even a season! I mean if Bubba can do it, you can too. "Anyway, like I was sayin', shrimp is the fruit of the sea. You can barbecue it, boil it, broil it, bake it, sauté it. There's uh, shrimp-kabobs, shrimp creole, shrimp gumbo. Pan-fried, deep-fried, stir-fried. There's pineapple shrimp, lemon shrimp, coconut shrimp, pepper shrimp, shrimp soup, shrimp stew, shrimp salad, shrimp and potatoes, shrimp burger, shrimp sandwich. That…that's about it." Wait, Bubba, Wait!! You missed Sriracha & Chipotle Spicy Grilled Shrimp!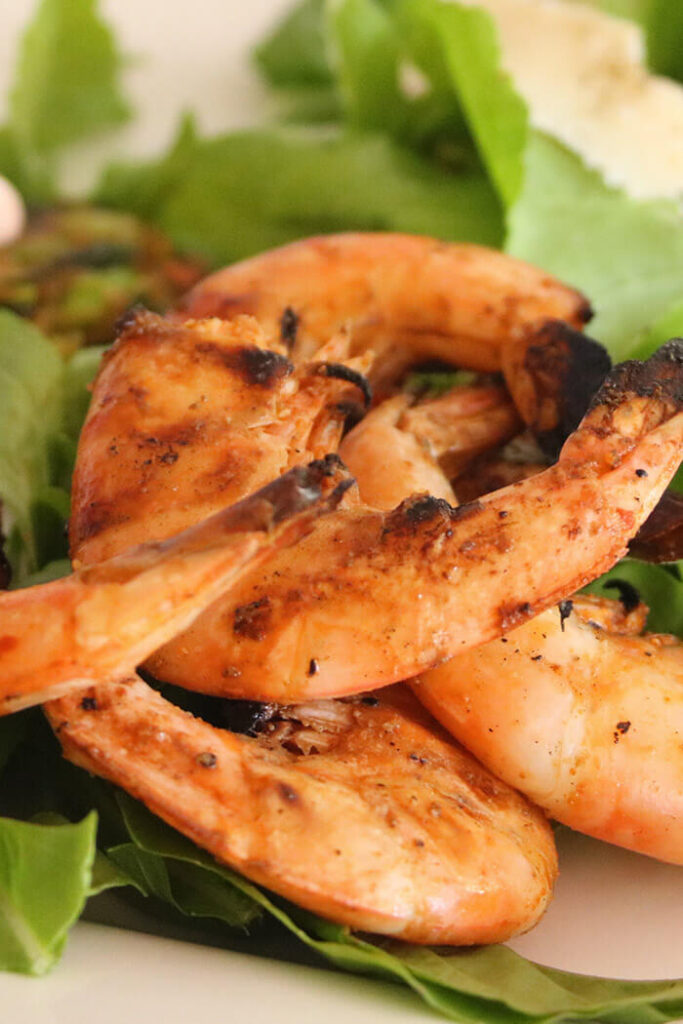 Sriracha & Chipotle Spicy Grilled Shrimp
It's time you rip that cover off the grill and crank up a hot fire. This dish – loosely translated from a visit to the Rhode Island cousins – is great in pretty much any meal category. To paraphrase Bubba, shrimp appetizer, shrimp salad, shrimp entrée, and who doesn't like shrimp for in lieu of dessert? Especially if it comes with a crisp Pinot Gris!!! Summer wine, I'm coming for you. Serve this with a fresh green salad and, if you're game, roll back one blog post and whip up a batch of the Edamame and Chickpea Fritters with chili dipping sauce, conveniently linked below. This all simply screams "winter is dead to me!"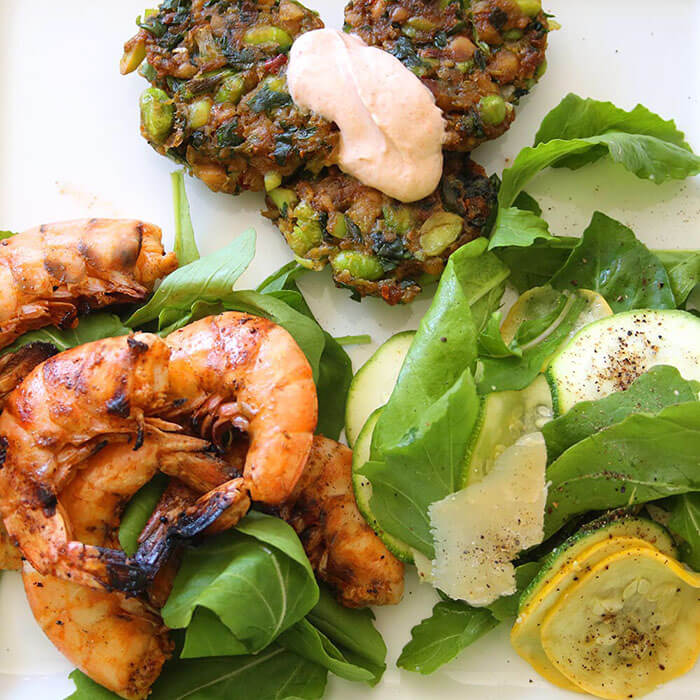 I like to keep things simple, especially as the days get longer and the temps heat up. Less time in the kitchen means more time for enjoying the meal. So here we have a classic dump and stir recipe. And like all sea and stream creatures, marinating is kept to a minimum – no more than 30 minutes. If you are building a charcoal fire, the timing is perfect. Start the marinade, then build the fire. When the coals turn white, you are good to go.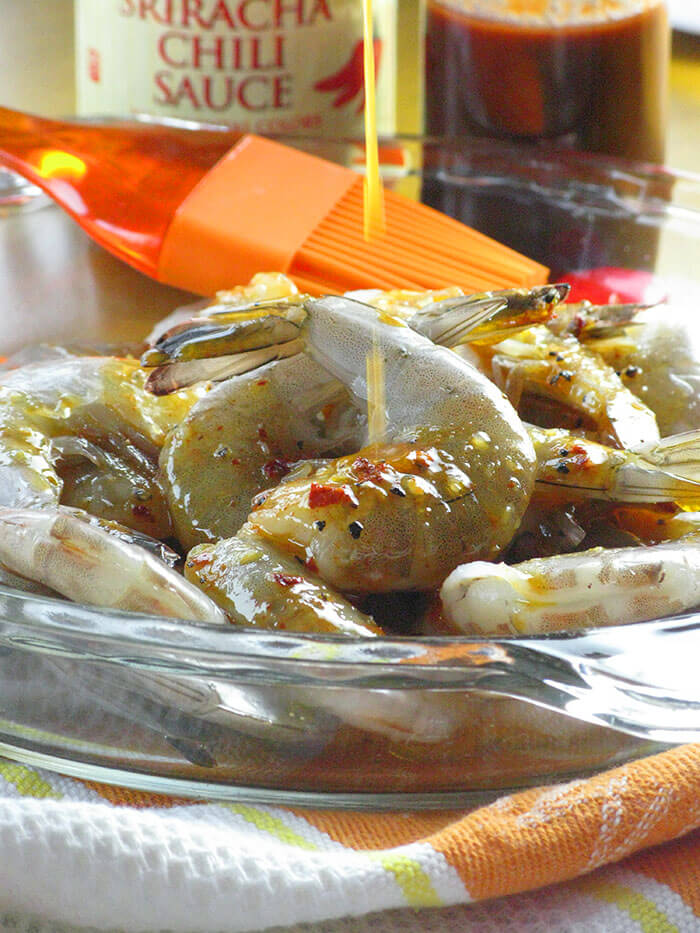 Use whatever size shrimp you prefer, but please leave the shells on. Sriracha & Chipotle Spicy Grilled Shrimp is a lick-your-fingers-while-you-peel-the-shrimp kind of dish. Cooking with the shells on not only helps retain moisture, but it adds depth of flavor. Timing will depend on the size of shrimp and strength of your fire, of course, so keep an eye on them. They cook quite quickly, 3 or so minutes per side.
Crack open a loaf of tangy sourdough and pour another glass of Pinot Gris and you are all set. Enjoy!
Print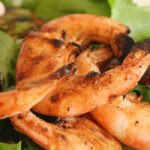 Sriracha & Chipotle Spicy Grilled Shrimp
---
Author:

Total Time:

15 minutes

Yield:

Serves 4
Description
You can't help but lick your fingers as you peel the shrimp and pop them in your mouth. They have that I-want-more-ish quality about them, so make extra.
---
2 Tablespoons

melted butter

2 Tablespoons

extra virgin olive oil

1 Tablespoon

lemon juice

1 Tablespoon

Sriracha

1 teaspoon

Tabasco chipotle pepper sauce

½ teaspoon

salt

¼ teaspoon

ground black pepper

¼ teaspoon

red pepper flakes

1

pound 21-25 (or 26-30) shell-on, deveined shrimp
---
Instructions
Combine all marinade ingredients in a small bowl. Add the shrimp and set aside to marinate for 30 minutes.
Grill shrimp over high heat for 3-4 minutes per side. Peel, eat, enjoy, repeat!!!
Prep Time:

5 minutes

Cook Time:

10 minutes

Category:

Appetizer or Entree

Method:

Grilling

Cuisine:

American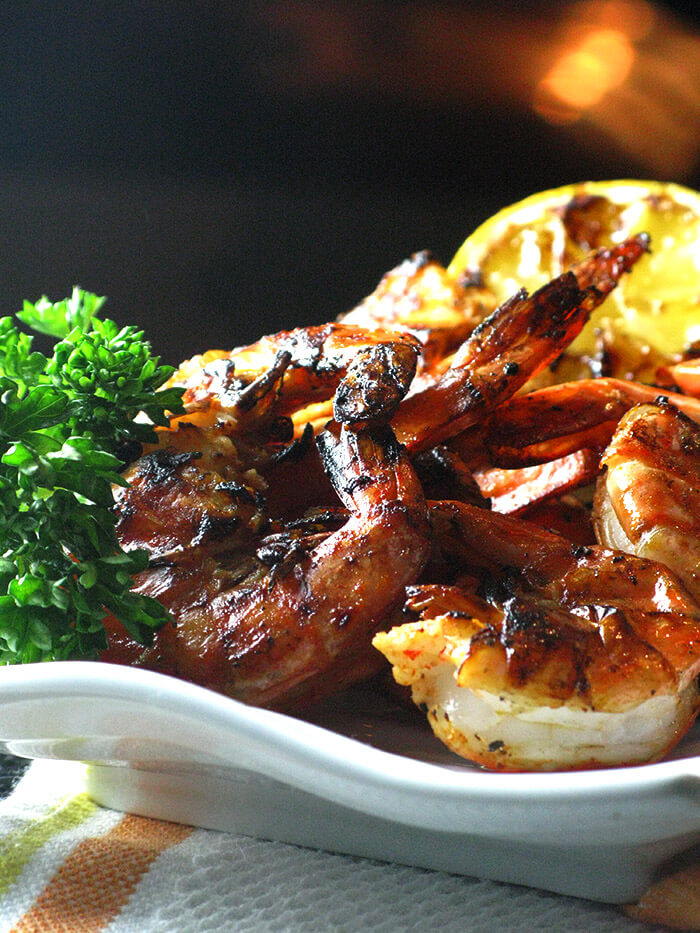 This dish is great served with Farm Fresh Summer Squash & Arugula Salad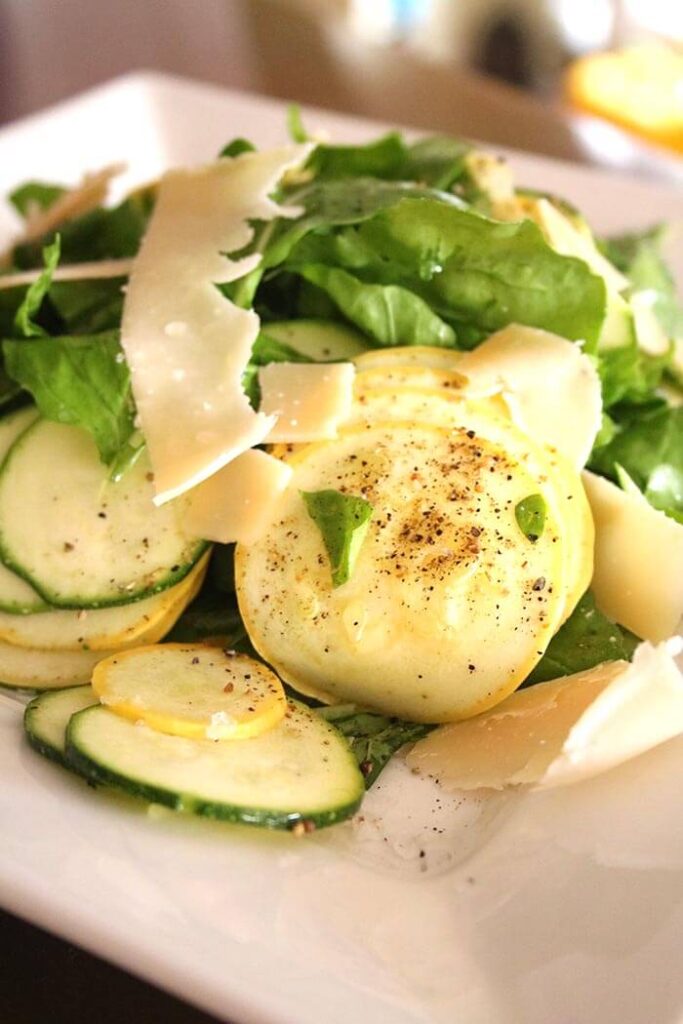 and Edamame and Chickpea Fritters with Chili Dipping Sauce.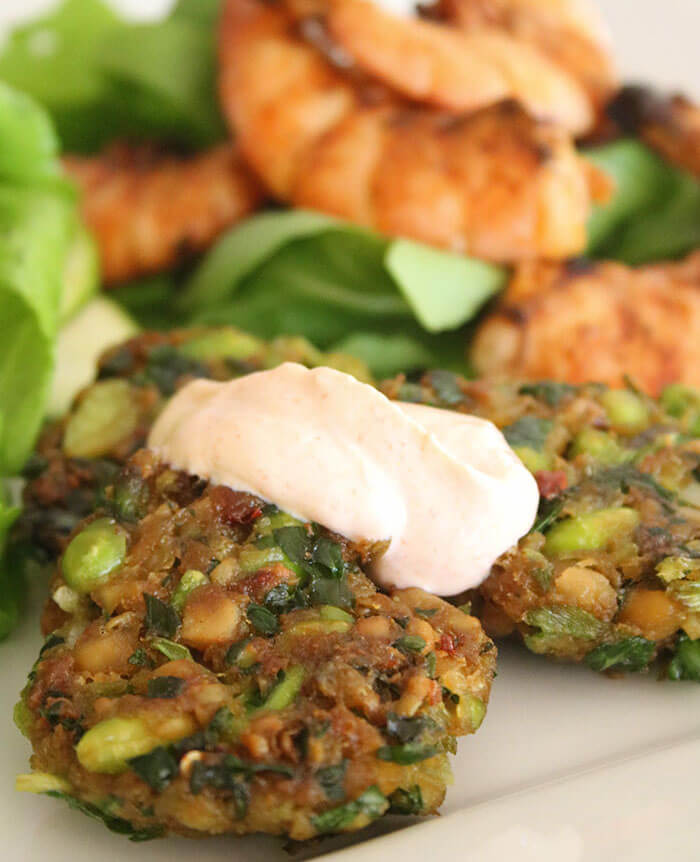 © Copyright: KatyKeck.com 2017. All rights reserved.
Hey, we want to hear from you!
Don't forget to Comment, Share & Subscribe to our blog.