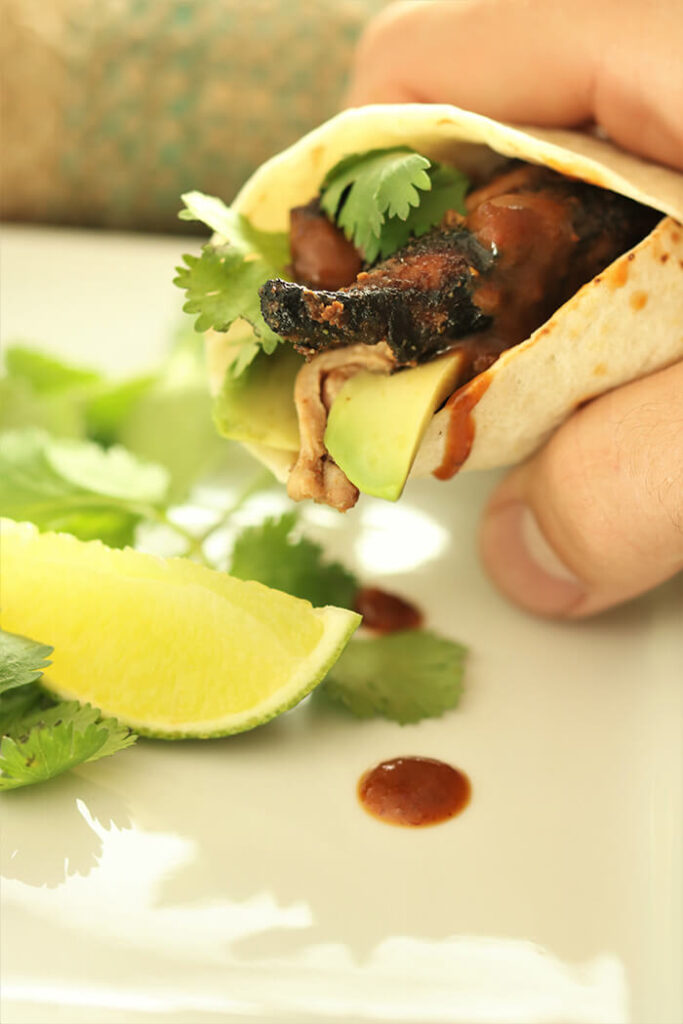 If it's summer, it's grilling time and what better way to get a little entertaining help than a Pot Lucky. After the success of last year's Slider Grill-a-thon, I picked Fajita Fiesta for a theme. I also had a brand new jar of Balsamic Pepper Fig Spread land on my doorstep and immediately thought of chipotle. To be specific, Chipotle Fig Glazed Chicken Thighs! Are you feeling me? On a grilled tortilla with some refried beans, maybe a little guacamole, pineapple salsa, cilantro sprigs and perhaps a grilled veg or two? Well don't stop there! We got so many wonderful contributions that the pairings and combos of flavors were virtually endless.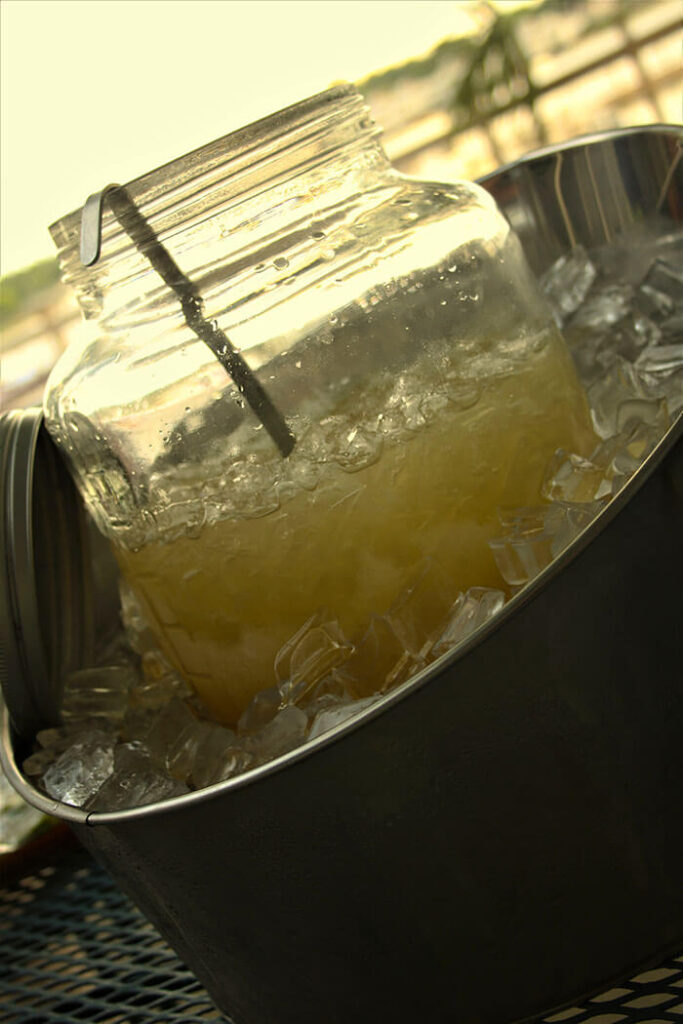 But let's get this party started properly. Normally my potlucks are a BYO event (leaving me time to focus energy on coordinating culinary contributions, trying to weed out duplicates). But this time one couple decided to bring her dad's signature and award-winning margarita in lieu of food. Score! They also brought that darling baby that appears further down this post. The cocktail recipe itself is a secret, but I have it on good authority that there is a certain blue collar beer in the mix. Nobody seemed to remember Hop Skip & Go Naked, but that was one of my earliest (college) blender memories. Starting with frozen lemon or limeade, all other "liquids" added used the juice-can-as-measure technique. Beer was definitely in the mix. Anybody?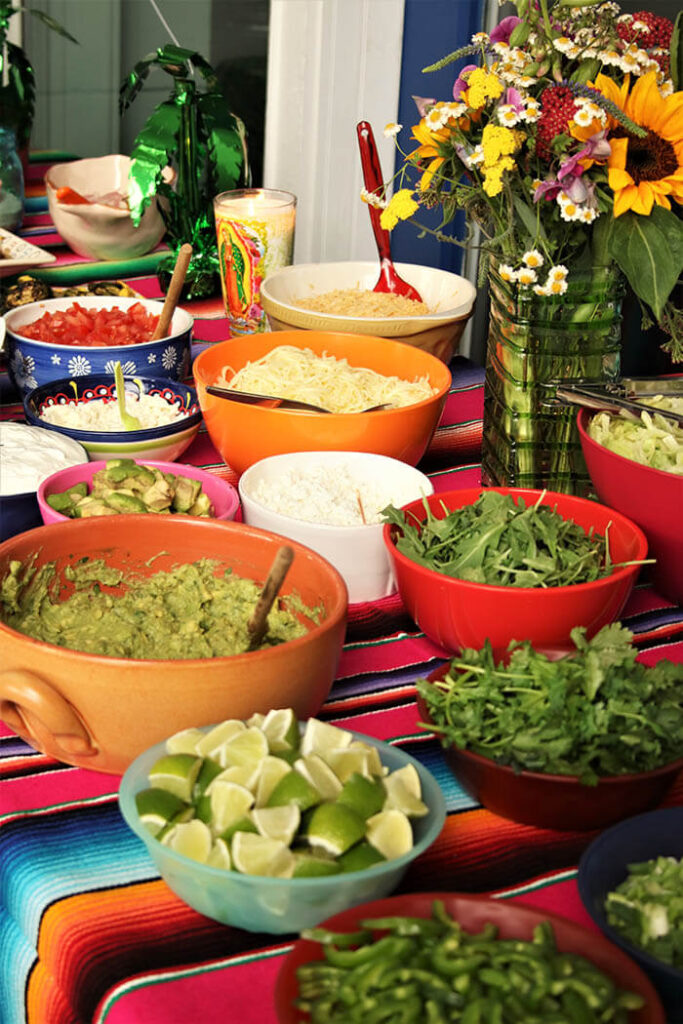 Readers have asked how to host a Pot Lucky, as I have taken to calling the Curated Pot Luck. ICYMI, I have a deep-seeded fear of pot lucks. Shivvvvvvvvvvver. One too many frilly picks atop Velveeta cubes atop Slim Jims. True fact: I ate that last summer. I was THAT hungry. So it occurred to me a couple years ago to help people help themselves. By creating a theme (which makes it easier for guests to focus on their contribution to the menu), suggesting categories, and having a Sign Up for Your Dish List, you can create an amazing feast. We're pushing our tenth Pot Lucky, all covered in this blog, but a few of my favorites are sliders, pizza, meatloaf, and nautical style. Like any good mother, I can't really choose.
Here's the 101 Crash Course on how to host a Pot Lucky. Doubtless there will be additional thoughts coming in subsequent posts, but let's start with the basics.
The 411 on Pot Lucky 101
Like most things in life, the devil is in the details, and I am a firm believer in plan, plan, planning. Make a master list for any gathering and create sections for who is coming, what they are bringing, your shopping, prep, and set up.
Create a Theme
Creating a theme to curate your Pot Luck around is step one to giving menu directions. This is the best possible insurance against Velveeta with a frilly pick on a Slim Jim. Because unless your theme is Junk Food (I actually did that theme for a Chefs' Night Out after the James Beard Awards, because let's get real – that's what chefs crave) or White Trash, there is a high likelihood you can avoid this culinary treasure. I have done sausage making, pizza toppings, soup swaps, sliders, nautically themed, Thanksgiving family treasures, meat loaf and more. What about a clam bake? Salad Palooza (my next Pot Lucky), American BBQ classics, fondue, Chinese New Year's, Indian street food? So many possibilities.
Who is Game?
Most times when you entertain, the cast of characters is pre-ordained. An office party? Family gathering? School reunion? But if this is just a time to pull folks together around this menu, consider who would enjoy it. I'm all about being inclusive and fully believe everyone can whip together something using ready-made components – I have offered to give tutorials to those that might feel a teeny twinge of stress over this – but what you don't want is take-out. That is a whole other party. Calvin Trillin used to host an annual dinner in NYC to benefit the NY Public Library and he had minions scattered all over Chinatown to scoop up and swoop in with military precision, delivering NY's Best Chinese Take Out.
Look for people that think this is fun. It might not be everyone you know, but you might be surprised how many people jump on the bandwagon and show up with papier mâché marionettes wearing sombreros. Be prepared to yield a wide berth for exceptions and provide a hall pass to anyone happy to pitch in in other ways. Do you do dishes? You are absolutely most welcome!
Set Expectations
I always provide detailed descriptions of the evening's flow from arrival time to what to bring (already plated with serving spoon). I also like to include a list of everything I am providing. And then I plan for contingencies for that one person that shows up with the bowl, the ice, the cocktail sauce and no shrimp. I might not have shrimp to make that dish whole, but I will have a backup appetizer to fill the void. A day or two before, I provide a general head count for everyone so they know how much to bring. Nobody has to make enough to feed the total crowd because there will be so much food. 2 or 3 cups of a salsa goes a long way when sprinkled on a fajita. But I usually specify quantity on proteins (2-3 pounds each for the fajita mains; 2 dozen 2-ounce sliders for the burger party) and ask the people bringing lower priced or less time-intensive items to bring 2 or 3 items. And, some Pot Luckys are geared toward sharing the food beyond the night. So make sure folks bring containers to nab portions of the many meatloaves that were sampled, but not finished.
Provide Sample Menu with Categories
I put some time into coming up with categories and then list a smattering of ideas under each category. Don't assign particular dishes to guests, unless it's their signature and you must have it (Deb's shrimp burger as a slider is an example.) Everyone comes from different places – work, home, yet another soccer game – so let them figure out what they are comfortable with making that fits their skills, palate, schedule, and budget.
Track the Menu
As much as I would like to say your job is done, I want you to avoid the all-pork-tenderloin dinner party. Every Pot Lucky has one item that is the highly coveted I MUST MAKE THAT. For fajitas, it was pork tenderloin. By asking guests to reply to you directly (no need to clog everyone's inbox), you can track what is already taken. And if you got this email and want to bring one particular thing, reply ASAP!! You can also set up a private event page online and let people sift through all the comments to see what is already nabbed, or better yet, use an app that tracks commitments by whatever categories you specify.
Set the Table
Whether the event is at my house, on a boat, or at the park, I always pack extra serving spoons and forks, some condiments and seasonings, and plates, silverware, and napkins. For smaller groups, it may be a sit down with linens and table décor. For portable events, I try to consolidate, but still throw in a tablecloth and a pot of herbs for décor. Sometimes people show up with their own decor ideas, and you might turn around to find a prayer candle for the Virgin of Guadalupe and a big sombrero right where you left your chip basket. Get creative, but be organized with a master list of what you will need.
Organize Arriving Food
Once the food starts arriving, try to categorize it by how it will be used. For pizzas, that means putting all the sauces in one area, the cheeses in another, the scattering-type toppings in yet a third. For fajitas, put the tortillas at one end of the table and the cilantro sprigs at the other. This is your chance to be restaurateur for the day, so make a plan to lay out all contributions in a logical order. There may be some things that are for noshing now, so you can stage them in a separate area to clear space for working and setting up your buffet.
Be Flexible
This is like point number 7 on every Girl Scout badge – after Be Prepared, there is Be Flexible. Even the best planning will go off the rails at some point or in some way, but just roll with it. Extra people? No problem because I have extra plates! Forgot your spoon? Got it handled – because I pulled out extras. Didn't read the part about having the soups to swap in individual containers for take away? Done and done! We will wash all the containers from the tasting portion and repackage with the soup that needs to be portioned. At the end of the day, this is a party and the only rule is to have fun. Be inclusive. Be gracious. Share! Generosity of spirit covers a multitude of mistakes (that nobody but you needs know about).
Zero Footprint
Let's leave this place better than we found it. That goes for the host and also the participants. Whether the party is in your own home, someone else's or at the park, enlist help to return to pre-party conditions. Too often we don't want to break the spell by doing the mundane, but many hands make light work. Don't be a martyr – this is a community party so it's a great time to get some extra hands to hand back platters and serving utensils, pack up the dirty things and make a trip to the recycle bin. That leaves you free to wake up tomorrow and bask in the memory of a great party, not to face a mound o' mess!
Meanwhile back at the fiesta….
here are some of the amazing dishes that arrived for the Fajita Fiesta. One section of the table was reserved for the more app-type contributions to nosh on while the grill was firing up – chips & salsas: pineapple, pico and mango, and guacamole.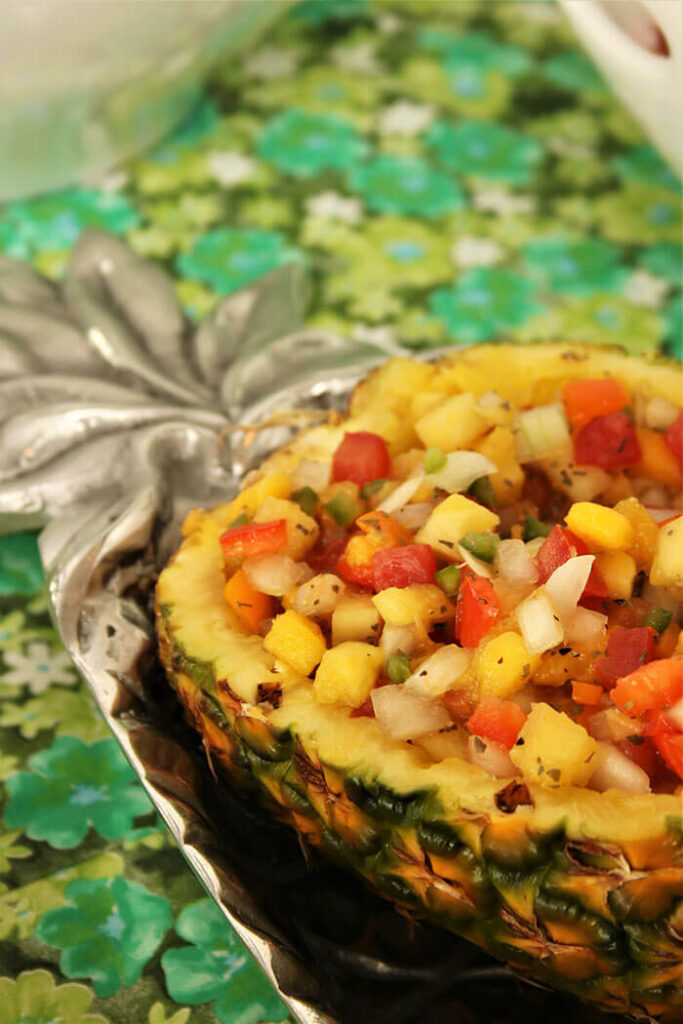 And there were so many toppings, among them grilled onions, squashes, and peppers. Pickled and fresh jalapenos, cilantro & lime, tomatoes, scallions, lettuce & arugula, sautéed mushrooms. Oh my! Cheeses ranged from goat to queso fresco, and Monterey Jack to habanero cheddar. Corn and flour tortillas were given a quick pass on the grill to warm up and slightly char. Dan brought his legendary refried beans and there was a tomatillo cilantro rice.

I kind of left Sauces & Salsas open, with only a few ideas offered, and the range of things that came in did not disappoint. A red chili sauce, the roasted Hatch chili salsa verde, a yogurt cumin sauce and several chunky salsas, including black bean & corn, mango coconut and pineapple. Lots and lots of guacamole.
What I love is that everyone is into working the theme into the décor. Props showed up by the boat load (literally – across the lake by boat with a serape and maracas). Look how great these sauces are in the Mexican terracotta.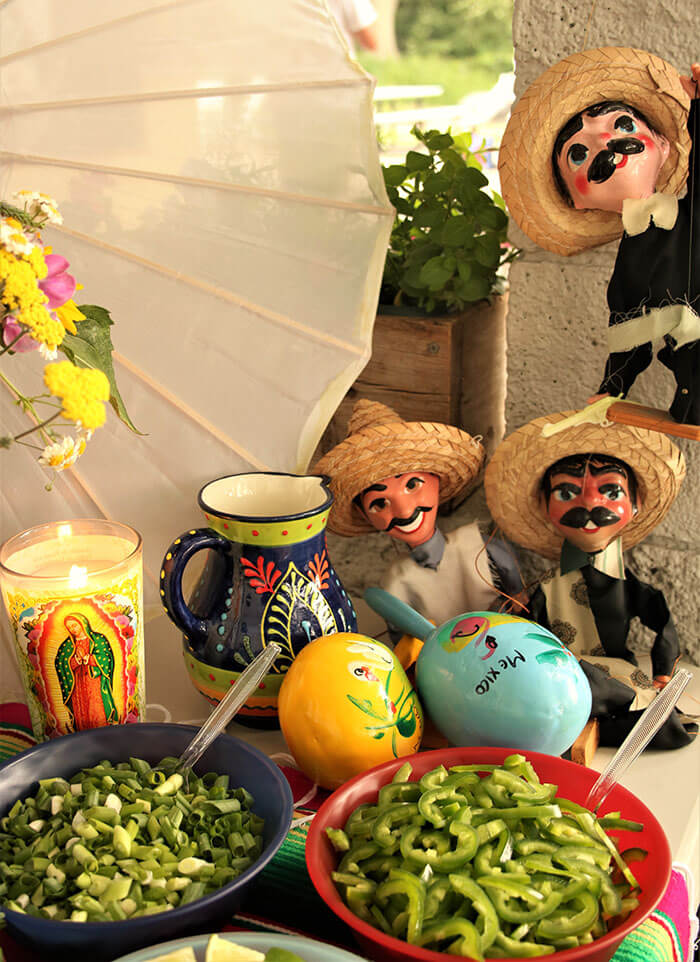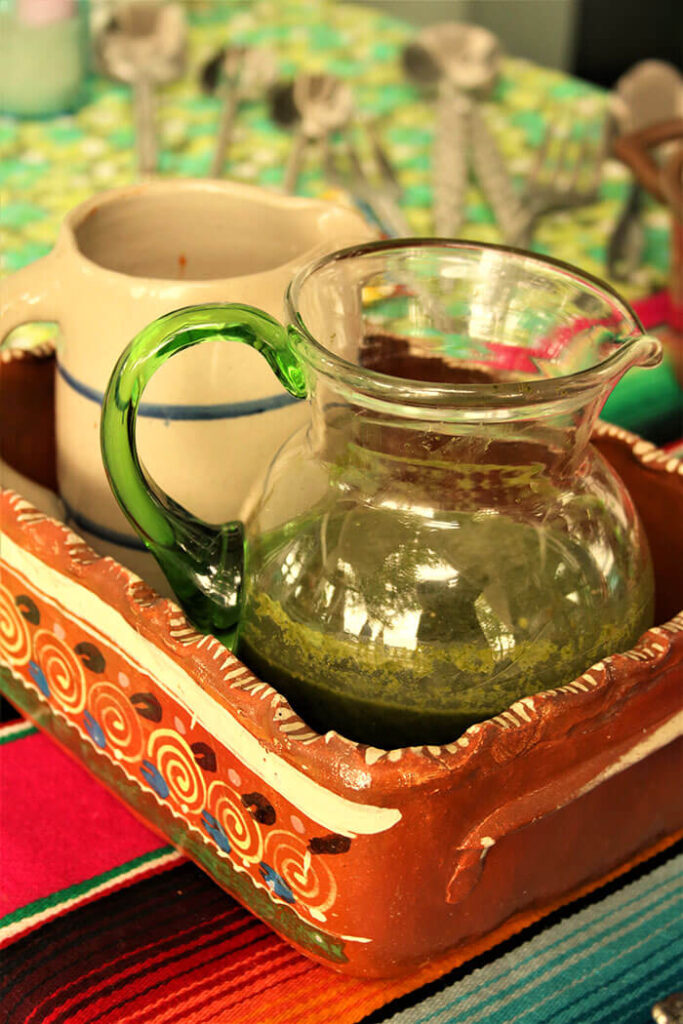 Next up the mains: In addition to the chipotle fig glazed chicken thighs, the main event included pork tenderloin, fish, shrimp, sirloin, chorizo, pulled brisket and shredded pork.

Chipotle Fig Chicken Fajitas
My contribution was this sweet heat chipotle and fig glazed chicken thighs. The chipotle fig marriage lands this chicken dish squarely in Mexican territory and the sweet and heat combo makes it a fiesta! Olé! Throw some tortillas on the grill, stuff with chicken, avocado, cilantro and a big squeeze of lime and you are on your way to a party in your mouth.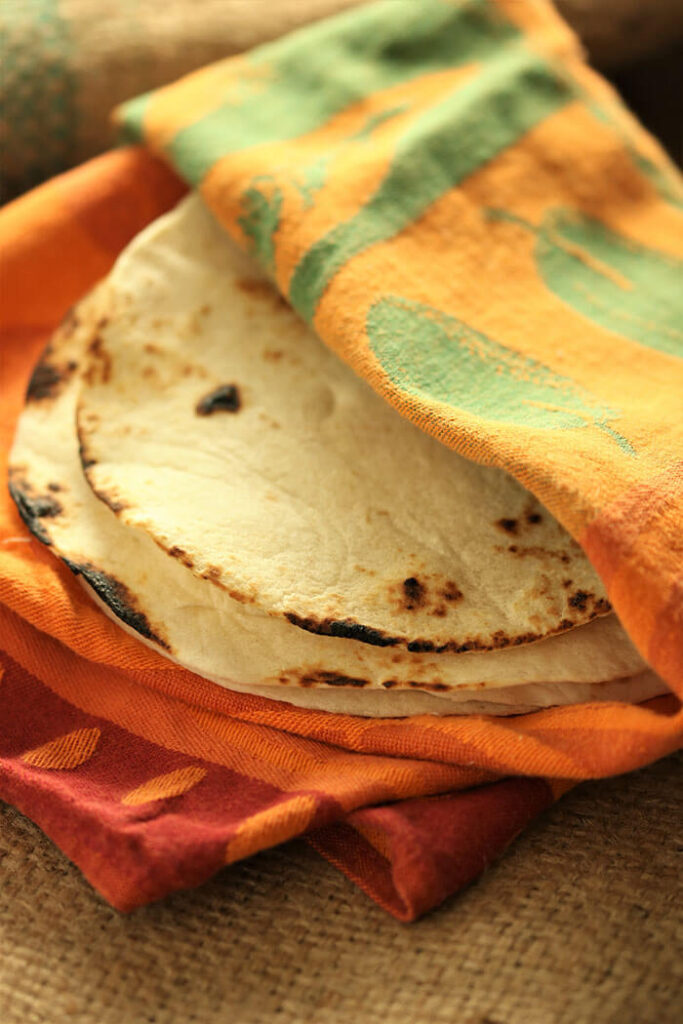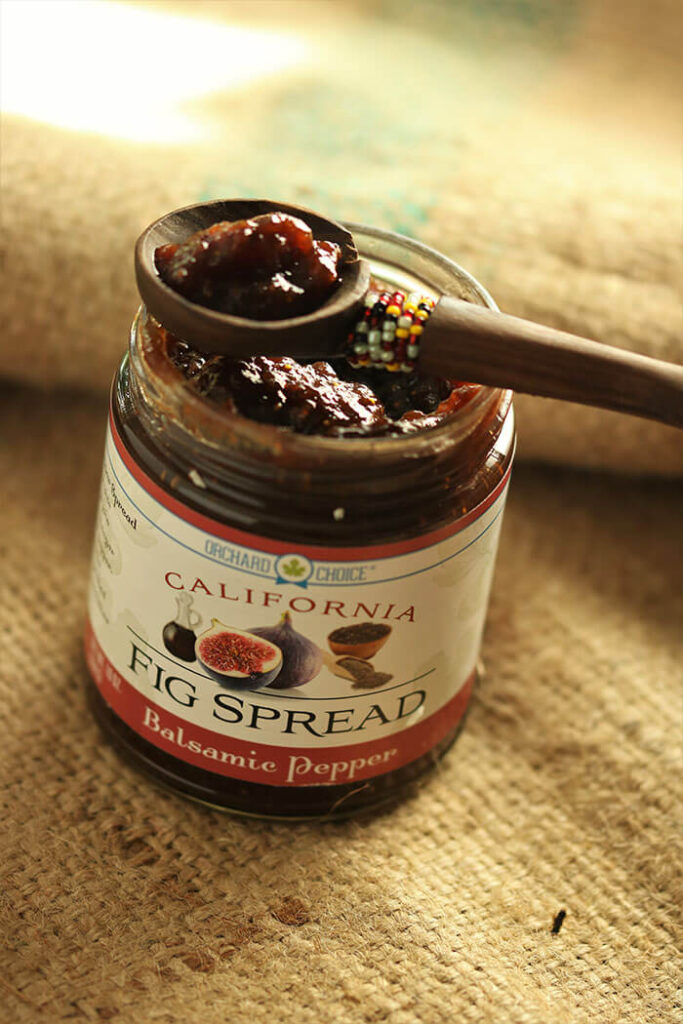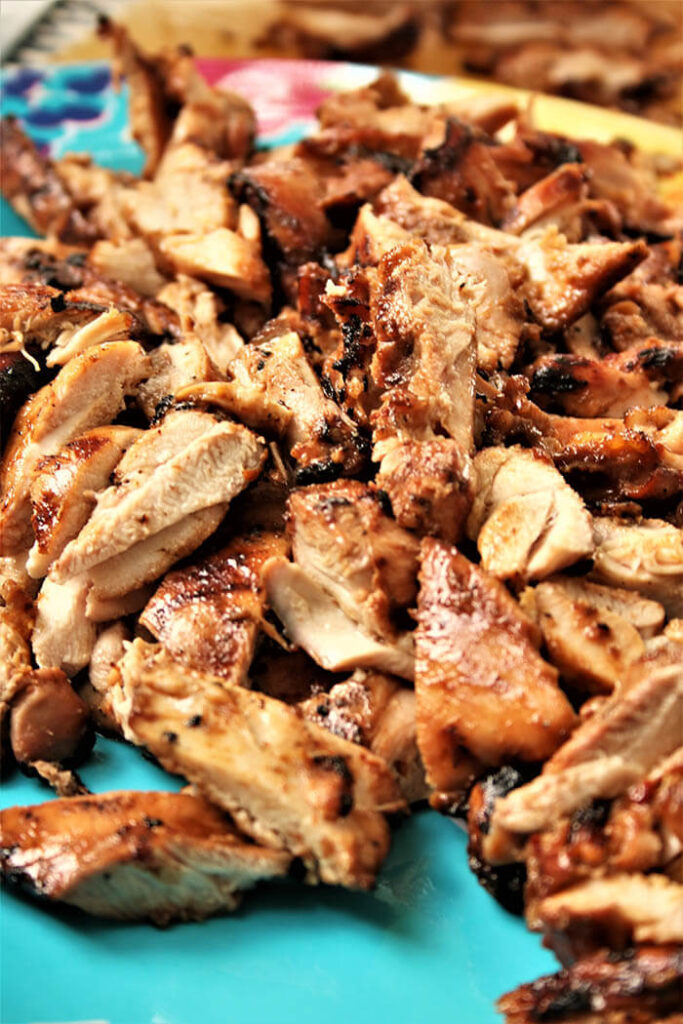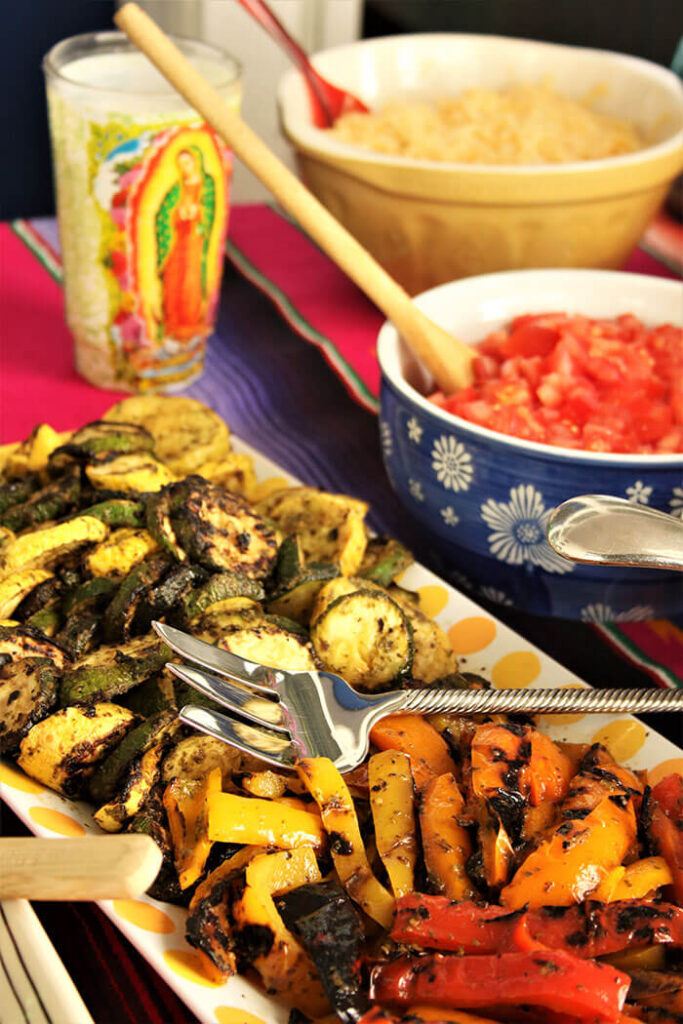 Print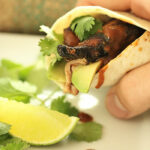 Chipotle Fig Glazed Chicken & Fajita Fiesta
---
Author:

Total Time:

20 minutes

Yield:

Serves

8

as a main, more if making fajitas

1

x
Description
The marriage of figs and chipotle lands this dish squarely in Mexican territory and the sweet and heat combo makes it a fiesta! Olé!
---
Marinade:
10 ounce

jar Balsamic Pepper Fig Spread

1/2 cup

olive oil

3

chipotle peppers in adobe sauce
Juice of

two

limes

1 Tablespoon

molasses

1 teaspoon

Kosher salt
2 pounds boneless chicken thighs
---
Instructions
Make the marinade:
Place all ingredients in a small bowl and stir to combine. Makes 1 2/3 cups.
Prepare chicken:
Using about 1/4 of the marinade, combine with chicken and refrigerate, covered, for 1-2 hours, up to overnight. The remaining marinade will keep, refrigerated and covered, for several weeks.
Remove the thighs from the marinade, shaking off any excess marinade. Grill over a medium-hot fire (or bake the chicken at 350oF) until cooked through, about 5 minutes per side. Internal temperature should reach 165oF.
Let the chicken rest for ten minutes, then cut in strips if making fajitas.
Prep Time:

5 minutes (plus marinating time)

Cook Time:

15 minutes

Category:

Mains

Method:

Grilling

Cuisine:

Mexican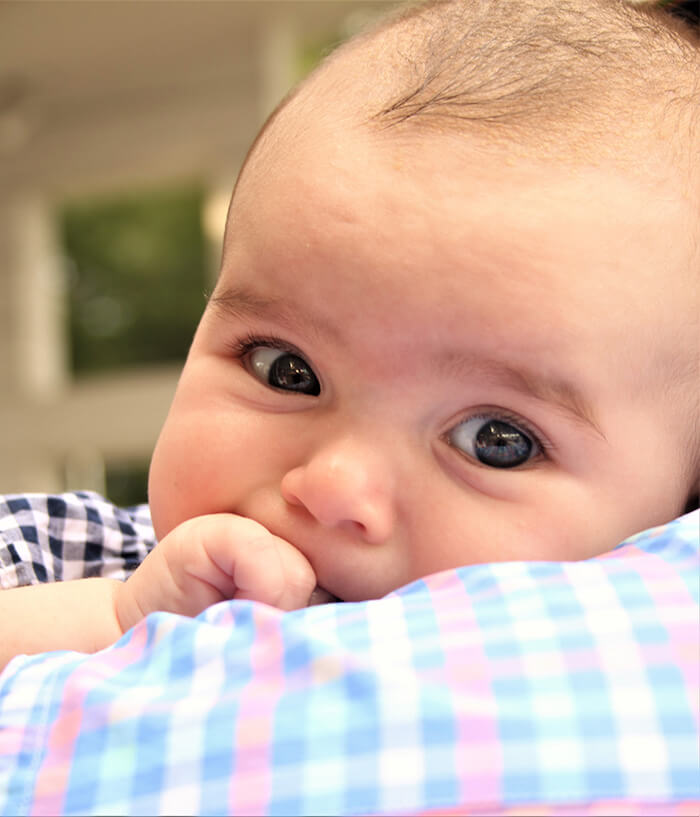 At first I thought this little doll was eyeing the margaritas, but I realize now she was on to the cake. The cake on the left – Feliz Cumpleaños – was brought because, yes!, there has been yet another spin around the sun, and the other lovely was a wonderful Tres Leches.
Considering having a Pot Lucky of your own? Let me know in the comments or pick my brain at [email protected].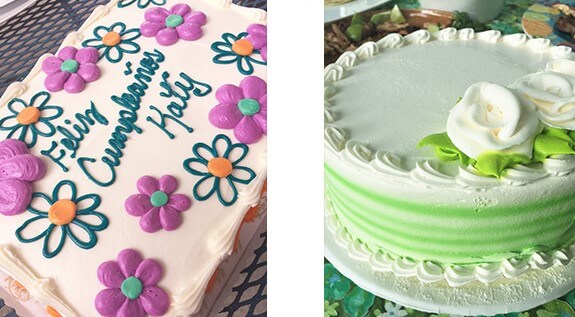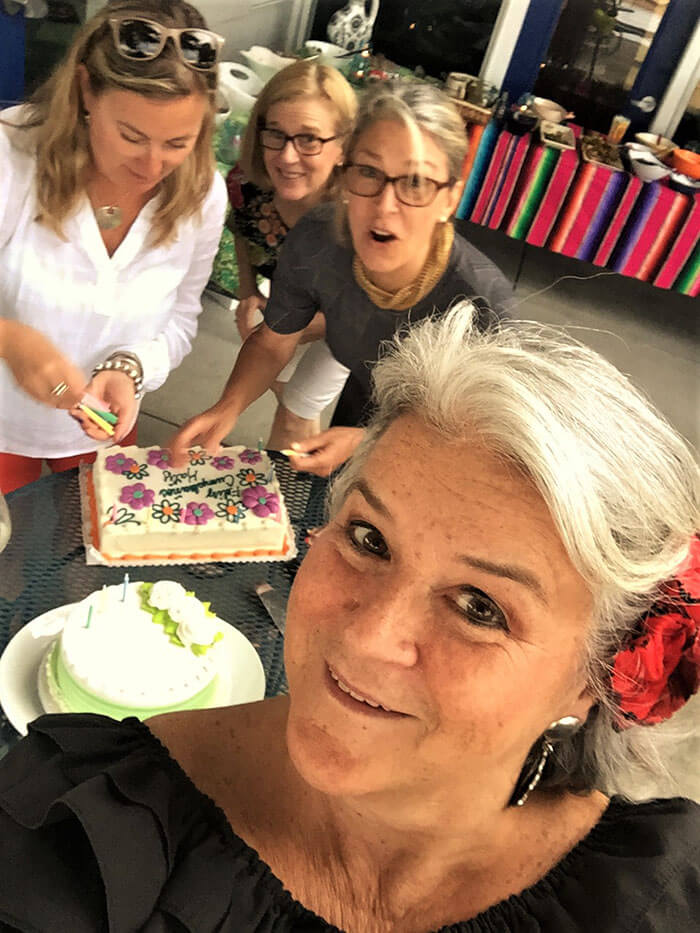 © Copyright: KatyKeck.com 2017. All rights reserved.
Hey, we want to hear from you!
Don't forget to Comment, Share & Subscribe to our blog.